Caring for a Veteran with Mesothelioma Cancer
If you're a caregiver to a veteran with mesothelioma, you've likely encountered a lot of red tape when dealing with the Department of Veterans Affairs.
That's because the VA offers little guidance to those whose care for veterans. Most caregivers are wives, daughters, sons, sisters or other people related to the mesothelioma patient.
A 2010 National Alliance of Caregiving survey reflected the frustrations these caregivers face.
The challenges unique to those who care for veterans include:
Higher than normal burden of caregiving
Trouble understanding the VA health care system
Little to no financial guidance
Burnout
Difficulty finding specialized care
Limited help from the VA
However, there are several forms of support that could alleviate the burden for the caregiver and the veteran.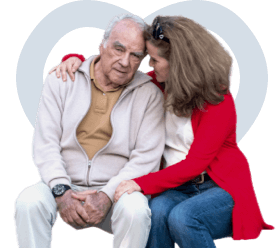 Did You Recently Become a Mesothelioma Caregiver?
Learn tips and strategies from real mesothelioma caregivers who are experienced with the disease.
Get Free Help Now
Challenges and Solutions for Caregivers of Veterans
Greater Impact of Caregiving
Twice as many caregivers of veterans have a high burden situation compared to those who do not care for someone who served in the U.S. armed forces.
If a veteran suffered a life-changing injury during their service, a caregiver will be dealing with activities of daily living, such as dressing, bathing and feeding the patient, in addition to attending the patient's cancer-related needs.
Caregivers can turn to services that specialize in providing training and support to those who care for veterans. These can include:
Support groups
Locating a mentor through a veterans service organization
Finding a counselor who deals with caregivers
Calling the Veterans Crisis Hotline at 1-800-273-8255
Difficulty Cutting Through VA Red Tape
Veterans seeking health care benefits through the VA encounter a complex system that is difficult to navigate and well known for its long wait times.
However, the VA is taking steps to simplify its system and shorten wait times.
A 2019 study published in the Journal of the American Medical Association reported that wait times were cut to 17.7 days in 2017. The average wait time in 2014 was 22.5 days.
The Veterans Department at The Mesothelioma Center can guide caregivers on how to file VA paperwork for their military veteran.
Caregivers of Veterans Lack Financial Guidance
According to the caregiving survey, half of caregivers of veterans reported that caring for their patient causes a high degree of financial hardship.
Those who care for a veteran with malignant mesothelioma are usually their wives who are retired and on a limited income. This may increase the financial burden.
Some groups that may offer financial help include:
Medicaid: In some states, the federal program allows caregivers to receive compensation from their patient via Medicaid. You can contact eldercare.gov for more information.
Hero Miles: The program provides round-trip tickets to veterans and their caregivers undergoing treatment at a VA hospital.
Supplemental Security Income (SSI): Monthly cash benefits from the federal government can help caregivers of disabled patients meet some basic needs.
Caregiving Burnout
Caregivers of veterans don't receive much help and many don't know how to arrange a break from caregiving. Burnout can lead to impatience, trouble coping with daily demands, exhaustion and frustration.
Sources that may alleviate burnout include:
Fisher Houses: These "home away from home" centers provide respite for veterans and their primary caregivers during treatment.
Assistance from family members: While most caregivers are the wives and daughters of the serviceman diagnosed with mesothelioma, other family members can pitch in with help from time to time.
Caregivers should also reach out to their local VA to inquire about respite care.
Trouble Finding Specialized Care
Veterans and their caregivers often do not know where they should go for specialized care.
This is especially true for veterans with mesothelioma because only a handful of VA health care facilities are equipped to treat the asbestos-related disease.
A care manager at the VA might help with locating special care:
Care managers: Finding specialized care within the VA is something a care manager can help with, but less than half of caregivers said their veteran had a care manager.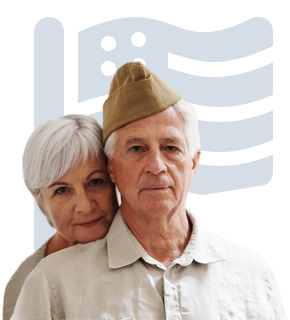 Get Help Filing a VA Claim
Our VA-Accredited Claims Agents, Aaron and Danielle, use their experience to help veterans understand and file VA benefits claims.
Get Help Now
Limited Help from the VA
Although veterans are eligible to receive VA claims benefits for treatment, the VA currently does not offer all caregivers financial benefits to help offset caregiving costs.
That's because the VA offers financial and other caregiving benefits to those who care for veterans who were injured on or after Sept. 11, 2001, according to the VA. Qualifying veterans must have certain injuries such as traumatic brain injury, psychological trauma and mental disorders.
Illnesses, such as mesothelioma, do not qualify under the VA's restrictions.
However, there are resources caregivers can tap into such as:
Patient navigators: Caregivers should request a patient navigator from their local VA hospital or non-VA hospital. Patient navigators may be oncology nurses or trained oncology social workers.
Outside help: Veterans may consider looking outside of the VA for a social worker or patient advocate who can help them access resources and support.
Caregiving for a patient who is also a veteran is an honorable but difficult task. It's important that caregivers, whether they are the wives, daughters, sons or any other family member, understand there are resources at the VA and outside the VA that can offer help.
6 Cited Article Sources
The sources on all content featured in The Mesothelioma Center at Asbestos.com include medical and scientific studies, peer-reviewed studies and other research documents from reputable organizations.
How did this article help you?
What about this article isn't helpful for you?
Did this article help you?
Thank you for your feedback.
Would you like to speak with a Patient Advocate?
Last Modified May 24, 2019