Pleural Specialist
A medical doctor who treats pleural mesothelioma, an asbestos-related cancer that develops in the pleura, which is the thin lining that covers the lungs and chest wall.
Dr. Bernardo Goulart
Medical Oncologist
Table Of Contents
Dr. Bernardo Goulart was a medical oncologist at the Seattle Cancer Care Alliance. He is now a medical officer for the U.S. Food and Drug Administration, where he performs clinical reviews of oncology drug products.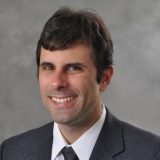 Dr. Goulart had taken a leadership role in the search for new therapeutics to treat mesothelioma at the Seattle Cancer Care Alliance (SCCA), serving as chief investigator in the latest clinical trial examining an immunotherapy/chemotherapy combination for mesothelioma.
"After decades of no real progress, and few options for these patients, the future looks much more promising now," Goulart said. "Advances are being made. There are better days ahead."
The SCCA, which includes the University of Washington Medical Center and the Fred Hutchinson Cancer Research Center, can offer mesothelioma patients the finest care anywhere with its cutting-edge treatment options.
The multidisciplinary, personalized approach to mesothelioma is an example of how SCCA became an elite cancer-care facility.
"We see this disease in a different way. We have things we can offer our patients," he said. "This trial is one of those options. The hope is to have patients feeling better and living longer, seeing tumor shrinkage."
Special Bond With Mesothelioma Patients
Goulart, the son of a doctor, had a special bond with his mesothelioma patients, most of whom are diagnosed after a long-before occupational exposure to asbestos.
"Many of them were blue-collar workers who developed the disease out of pursuing a living for their families. That gives me a sense of empathy," he said. "They got this terrible disease because they were hard-working people. They deserve the best care possible. And I want to help."
He completed medical fellowships at the Massachusetts General Hospital and at the University of Washington Medical Center. He received his medical degree at Federal University of Rio de Janeiro, and is board certified in Internal Medicine.
His research has included pharmacoeconomics of cancer therapies. He focused his clinical practice on thoracic oncology and head and neck cancers.
Goulart also is a strong proponent of molecularly targeting treatments that will help physicians better personalize care.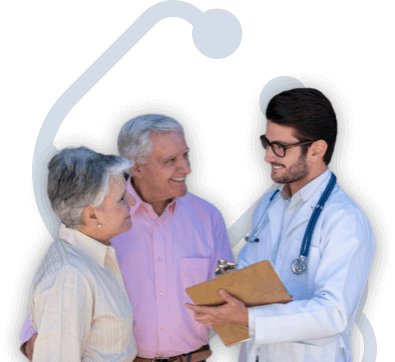 Find a Doctor You Can Trust
Get help connecting with Dr. Goulart and find the treatment that's best for you or your loved one.
Coming to a specialty center like SCCA, which has both the experience and resources to fight mesothelioma, is a point of emphasis with Goulart.
"We have to get the word out that we're a center dedicated to the treatment of this disease. Many oncologists who aren't used to seeing it, take a nihilistic approach, telling their patients there is little they can do," he said. "And I understand why they feel that way. There was very little progress made in the past few decades. But that is changing now."