Pleural Specialist
A medical doctor who treats pleural mesothelioma, an asbestos-related cancer that develops in the pleura, which is the thin lining that covers the lungs and chest wall.
Dr. David Jablons
Thoracic Oncologist
Dr. David Jablons is program leader of thoracic oncology at the University of California, San Francisco (UCSF) Comprehensive Cancer Center and director of the thoracic oncology lab at the UCSF Cancer Research Center.
Lab projects conducted under Dr. David Jablons' direction have involved molecular pathways, stem cells and genetic therapy. One of these projects, an investigation of a specific pathway used in the treatment of mesothelioma, earned a grant from the National Institutes of Health.
Contact Dr. David Jablons
Novel Mesothelioma Therapies
Jablons' research team is "seeking to discover … therapeutic agents and cures for lung cancer and mesothelioma." His team of recruits strives to "pursue target discovery and novel therapies" for these diseases. Many of the mesothelioma treatments explored in this lab have gone on to show considerable promise in the treatment of thoracic malignancies.
Additionally, Jablons and his laboratory team have developed a thoracic tissue bank that is one of the largest in the world. The team realized the importance of preserving tissue samples from the patients who underwent surgery at the facility, and more than 1,000 specimens of cancerous tumors collected at their tissue bank have made groundbreaking biological research possible.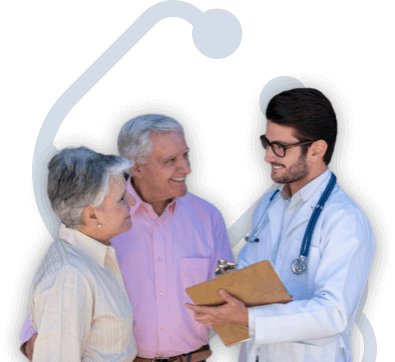 Talk to a Doctor About Your Diagnosis
We can help you or a loved one get in contact with Dr. Jablons and find the treatment that's best for you.
Jablons' achievements in medical school at Albany Medical College of Union University served as a springboard for his career. While enrolled as a medical student at Union, Jablons was awarded a prestigious training opportunity to study clinical science at the National Cancer Institute (NCI). He spent a year studying tumor immunology and surgical oncology at the Institute, where he was able to learn from some of the leading experts in the field, including David Sugarbaker, M.D.
Dr. Jablons completed three fellowships at the National Cancer Institute, Brigham and Women's Hospital and New York Hospital.
Dr. Jablons' Publications
Jablons has authored and co-authored 28 articles that discuss mesothelioma. Two of these were published in 2012, both of which discussed genetic treatment of this cancer.