About Eric Sommers
Accolades

Board Certified in Thoracic and Cardiac Surgery

Pleural and Lung Cancer

20+ Years of Experience
Cardiothoracic surgeon Dr. Eric Sommers offers patients a personal touch and a hands-on attitude that isn't always possible at the bigger, better-known mesothelioma specialty centers.
Sommers offers an individualized approach to treatment.
His experience with mesothelioma is invaluable. His surgical skills are impressive. His philosophy is refreshing.
"Part of what I do is just plain, old-fashioned doctoring," Sommers said. "I'm available. If a patient needs me or has questions for me, they will get me. There are no layers blocking access. I will follow them [patients] as long as necessary."
Sommers spent 10 years at the University of Pittsburgh Medical Center (UPMC), where he worked with renowned mesothelioma surgeon Dr. Rodney Landreneau. He spent another 14 years at the Moffitt Cancer Center in Tampa, where he served as president of the medical staff.
Work at Florida Heart and Lung Surgery
And after being at two of America's most noted specialty centers, he started Florida Heart and Lung Surgery five years ago in Tampa, believing first-class care could be delivered in a much smaller, more comfortable setting.
Bigger wasn't necessarily better.
He has been surgically treating pleural mesothelioma patients for 20 years, adapting to the slow but steady advancements in therapy for a very tough-to-treat disease.
He performs the extrapleural pneumonectomy (EPP) and pleurectomy/decortication (P/D), along with minimally invasive, thoracoscopic procedures designed for palliation.
"Mesothelioma is a very challenging, very difficult disease. When a patient comes to me, it's like we're starting a journey together. Often they are in a state of confusion. They can be terrified," he said. "Part of my job at first is just listening, to learn what's important to them as we move forward."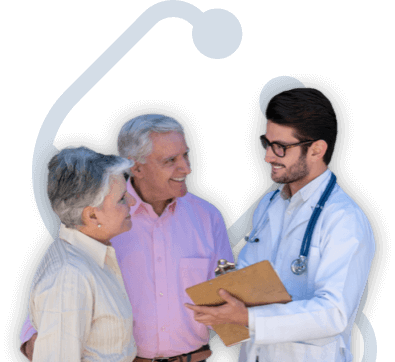 Get the Best Treatment
Get help connecting with Dr. Sommers and find the treatment that's best for you.
Get Help Now
Sommers' Approach to Mesothelioma and Patients
He is a firm believer in the multidisciplinary approach to mesothelioma treatment, which includes surgery, chemotherapy and radiation, but he also understands the strain on a patient when trying to do everything at one specialty center. The majority of patients do not live close enough.
Sommers has developed a network of radiation and medical oncologists throughout Florida that he works with closely, allowing his patients to receive much of their care close to their home, wherever that may be.
"It is a hardship for many patients to travel long distance for care. That has to be part of the equation.
Multidisciplinary care is essential, but it's not necessarily synonymous with a large institution," he said. "My patients can get the best treatment and in a convenient manner."
He speaks often about the quality of life subject with patients, but he also has developed an ability to listen and comprehend, letting patients determine the best course for their care.
"Quality of life means different things to different patients. It could mean surviving long enough to see a particular event. For others, it could mean the absence of pain. And to some, it means going down fighting like Rocky," he said. "Part of my job is discussing with a patient what he wants. You have to understand what he or she is telling you."
Experience with Multiple Conditions
His Florida Heart and Lung Surgery provides treatment to other disorders, too, including those involving the lungs, heart, chest wall and esophagus.
Sommers has experience in a wide range of cardiothoracic surgery, but lists these as his specialties:
Malignant Pleural Mesothelioma
Lung Cancer
Pancoast Tumors
Tracheal Resection
Esophageal Cancer Surgery
Pulmonary Artery Sarcomas
Intra-thoracic Parathyroid Adenoma
Mediastinal Masses
His background is extensive.
Sommers is the founding surgical director of the Tampa General Hospital Lung Transplant program. He also served as director of the heart transplant program there. He has performed more than 5,000 cardiothoracic surgeries, including more than 1,000 involving lung cancer.
Sommers received his medical degree from Northwestern University in Chicago. He did his undergraduate work at Dartmouth College in New Hampshire, and completed his residency in general surgery and cardiothoracic surgery at the University of Pittsburgh.
He has served on the University of South Florida College of Medicine faculty for more than 10 years and continues teaching future surgeons.
He is on staff at Tampa General Hospital and St. Joseph's Hospital in Tampa.
"I wish there were hundreds of surgeons with my experience and no patient had to travel very far to get the best care," he said. "But that's not the case with a rare disease like this. It's so important to find someone with experience who can treat it, but we can coordinate care to make it easier, no matter where a patient lives."
See More Top Mesothelioma Doctors
Disclaimer: Dr. Eric Sommers has no professional affiliation with Asbestos.com.

Get Help Contacting this Doctor
Find an Active Mesothelioma Clinical Trial
Find Now
How did this article help you?
What about this article isn't helpful for you?
Did this article help you?
Thank you for your feedback.
Would you like to speak with a Patient Advocate?
Last Modified August 2, 2020