Pleural Specialist
A medical doctor who treats pleural mesothelioma, an asbestos-related cancer that develops in the pleura, which is the thin lining that covers the lungs and chest wall.
Dr. Eric Sommers
Cardiothoracic Surgeon
Dr. K. Eric Sommers is an experienced cardiothoracic surgeon at Tampa General Hospital who also sees patients at his private practice in Tampa.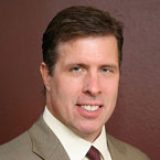 Florida Heart & Lung Surgery Tampa, Florida (FL)
Get to Know Dr. K. Eric Sommers
Dr. K. Eric Sommers spent 10 years at the University of Pittsburgh Medical Center, where he worked with renowned mesothelioma surgeon Dr. Rodney Landreneau. He spent another 14 years at the Moffitt Cancer Center in Tampa, where he served as president of the medical staff. He has been surgically treating pleural mesothelioma patients for 20 years.
Sommers performs extrapleural pneumonectomy and pleurectomy and decortication surgeries, along with minimally invasive, thoracoscopic procedures designed for palliation.
After being at two of America's most noted specialty centers, he started a private surgical practice in Tampa, believing first-class care could be delivered in a much smaller, more comfortable setting.
Sommers is the founding surgical director of the Tampa General Hospital Lung Transplant Program. He also served as director of the heart transplant program there. He has performed more than 6,300 cardiothoracic surgeries, including more than 4,000 involving lung cancer.
He received his medical degree from Northwestern University in Chicago. He did his undergraduate work at Dartmouth College in New Hampshire, and completed a 10-year residency in general surgery and cardiothoracic surgery at the University of Pittsburgh.
"I wish there were hundreds of surgeons with my experience and no patient had to travel very far to get the best care," Sommers said. "But that's not the case with a rare disease like this. It's so important to find someone with experience who can treat it, but we can coordinate care to make it easier, no matter where a patient lives."
Specialties of Dr. Eric Sommers
Thoracic surgery
Cardiac surgery
Lung cancer
Dr. Eric Sommers' Experience and Medical Education
Tampa General Hospital
H. Lee Moffit Cancer Center
Northwestern University (M.D.)
University of Pittsburgh Medical Center (Residency)
Awards and Certifications
National Research Service Award, National Institutes of Health
Alley-Sheridan Scholarship, Thoracic Surgery Foundation
Board certified in thoracic and cardiac surgery
Publications of Dr. Eric Sommers
Robinson, L.A. et al. (2018, August). Induction chemoradiotherapy versus chemotherapy alone for superior sulcus lung cancer. Lung Cancer.
Prowler, V.L., Hernandez, J.M. & Sommers, K.E. (2012, July). Colonic hiatal herniation after transhiatal esophagogastrectomy. The American Surgeon.
Hernandez, J.M. et al. (2012, March). Robotic lobectomy: flattening the learning curve. Journal of Robotic Surgery.