Pleural Specialist
A medical doctor who treats pleural mesothelioma, an asbestos-related cancer that develops in the pleura, which is the thin lining that covers the lungs and chest wall.
Peritoneal Specialist
A medical doctor who treats peritoneal mesothelioma, an asbestos-related cancer that develops in the peritoneum, which is the lining that covers the abdominal cavity.
Dr. Evan W. Alley
Medical Oncologist
Table Of Contents
Medical oncologist Dr. Evan Alley brought his expertise in the treatment of malignant mesothelioma to Cleveland Clinic Florida in Weston.
Get to Know Dr. Evan Alley
Dr. Evan Alley joined the Cleveland Clinic Florida in 2019 as section head of thoracic oncology, focusing on lung cancer, mesothelioma and other cancers of the chest. He previously served for more than a decade in Philadelphia as chief of hematology/oncology for Penn Presbyterian Medical Center and as co-director of the highly regarded Penn Mesothelioma and Pleural Program.
Alley has played a major role nationally in the study and development of pembrolizumab (Keytruda), an immunotherapy drug being used successfully by lung cancer and mesothelioma patients. Alley was the lead investigator in a clinical trial that explored the effectiveness of Keytruda with pleural mesothelioma patients.
He also did earlier investigational research work with photodynamic therapy as a mesothelioma treatment that is being used today at several different centers.
Alley graduated from the University of Kansas School of Medicine before doing his residency at Thomas Jefferson University Hospitals and his fellowship at the University of Pennsylvania.
He is a member of the International Mesothelioma Interest Group, International Association for the Study of Lung Cancer, American Society of Clinical Oncology, American Society of Hematology and American Association for Cancer Research.

In 2021, Alley published research on the effect of immunotherapy on overall survival in limited-stage small-cell lung carcinoma.
Contact Dr. Evan W. Alley
Specialties of Dr. Evan Alley
Pleural and peritoneal mesothelioma
Lung cancer
Immunotherapy
Research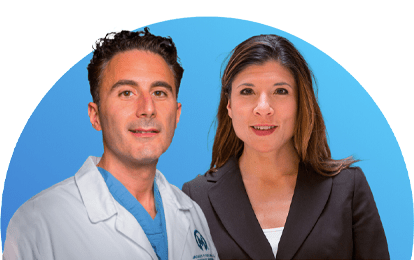 Find a Mesothelioma Specialist
Get specialized treatment from experienced mesothelioma doctors.
Dr. Evan Alley's Experience and Medical Education
University of Kansas School of Medicine (M.D.)
Thomas Jefferson University Hospitals (Residency)
University of Pennsylvania (Fellowship)
Awards and Certifications
Regional Top Doctor, Castle Connolly (2018-2019)
Double board certified in hematology and medical oncology
Mesothelioma Clinical Trials Under Evan Alley, M.D.
Study of Pembrolizumab (MK-3475) in Participants with Advanced Solid Tumors (MK-3475-028/KEYNOTE-28).
Publications of Dr. Evan Alley
Bange, E. et al. (2019). Impact of KRAS and TP53 Co-Mutations on Outcomes After First-Line Systemic Therapy Among Patients with STK11-Mutated Advanced Non-Small Cell Lung Cancer. JCO Precision Oncology.
Berger, I. et al. (2019, March). Lymphangitic Carcinomatosis: A common radiographic manifestation of local failure following extended pleurectomy/decortication in patients with malignant pleural mesothelioma. Lung Cancer.
Aggarwal, C. et al. (2019, February). Clinical Implications of Plasma-Based Genotyping With the Delivery of Personalized Therapy in Metastatic Non-Small Cell Lung Cancer. JAMA Oncology.