About James Stevenson
Accolades

Pleural and Lung Cancer

Top Doctor

Excellence in Research

10+ Years of Experience

Board Certified in Medical Oncology

Board Certified in Internal Medicine
Board certified in oncology and internal medicine, Stevenson specializes in the care and treatment of malignant mesothelioma and lung cancer. He researches an array of thoracic cancer treatment options, whether proven or experimental. These include the use of drug therapies and medications.
"A team of physicians works together to diagnose, assess and treat lung cancer, providing individualized patient care," is how Stevenson described the process in 2005.
Prior to working at the Cleveland Clinic, Stevenson held the position of assistant professor in Clinical Medicine in the Division of Hematology-Oncology, and the management role of director of Thoracic Oncology at Penn Presbyterian Medical Center in Philadelphia, Pennsylvania. At UPenn, the surgical team delivered top-flight treatment for asbestos-related diseases, including mesothelioma, lung cancer and pneumoconiosis – a condition associated with coal workers.
Multidisciplinary Approach
Stevenson is now part of the Cleveland Clinic's Department of Solid Tumor Oncology. The Cleveland Clinic is one of the United States largest and highest ranked hospitals, with a research focus on lung cancer, mesothelioma and other subtypes of cancer. Stevenson joins a hospital staff with specialists from a variety of backgrounds, and they lean toward offering a multidisciplinary approach. That fits with Stevenson's career, which centers on researching new therapies and multidisciplinary approaches for the treatment of lung cancer and cancers of the lining surrounding the lungs.
Penn Medicine has a Mesothelioma Program, where doctors with different specialties confer to make treatment plans tailored to specific patients. Stevenson participated in this program, meeting once a week to take on new cases.
James Stevenson M.D.

Staff Physician, Solid Tumor Oncology

"Virtually any patient who comes in has access to a clinical trial," Stevenson said of the availability of treatments at Penn. "We encourage(d) their participation. It could not only help them but can lead us to better treatments."
Stevenson made key contributions to the development of radiation therapy for resected stage 2 thymomas (thymus gland tumors) and multimodal treatment. Multimodal treatment combines combine surgery, chemotherapy and radiation therapy.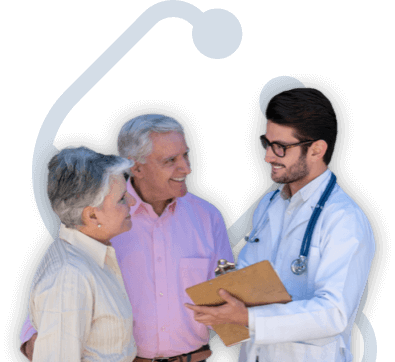 Get the Best Treatment
Get help connecting with Dr. Stevenson and find the treatment that's best for you.
Get Help Now
Mesothelioma Research
Participating in conferences gave Stevenson a chance to learn the latest developments in mesothelioma and share his own studies. Stevenson presented at the Focus on Mesothelioma 2nd Educational Conference in 2012, on chemotherapy and mesothelioma, as well as the 11th annual conference of the International Mesothelioma Interest Group.
Stevenson's published research studies encompass multiple facets of mesothelioma such as chemotherapy drug combinations with cisplatin, photodynamic therapy and palliative care.
He holds affiliations in a number of respected organizations including the American Society of Clinical Oncology, International Association for the Study of Lung Cancer, and the American College of Surgeons Oncology Group.
His dedication to his patients, together with his passion for mesothelioma and thoracic oncology research, is widely acknowledged within the medical community and will assist Cleveland Clinic in their future endeavors.
See More Top Mesothelioma Doctors
Dr. Stevenson's Publications
In 2011, Stevenson published "Photodynamic Therapy and the Evolution of a Lung-Sparing Surgical Treatment for Mesothelioma" in Annals of Thoracic Surgery. His other articles have appeared in journals such as Cancer Chemotherapy and Pharmacology, Clinical Cancer Research and the Annals of Thoracic Surgery.
Disclaimer: Dr. James Stevenson has no professional affiliation with Asbestos.com.

Get Help Contacting this Doctor
Find an Active Mesothelioma Clinical Trial
Find Now
7 Cited Article Sources
The sources on all content featured in The Mesothelioma Center at Asbestos.com include medical and scientific studies, peer-reviewed studies and other research documents from reputable organizations.
How did this article help you?
What about this article isn't helpful for you?
Did this article help you?
Thank you for your feedback.
Would you like to speak with a Patient Advocate?
Last Modified August 2, 2020