Pleural Specialist
A medical doctor who treats pleural mesothelioma, an asbestos-related cancer that develops in the pleura, which is the thin lining that covers the lungs and chest wall.
Peritoneal Specialist
A medical doctor who treats peritoneal mesothelioma, an asbestos-related cancer that develops in the peritoneum, which is the lining that covers the abdominal cavity.
Dr. James Stevenson
Medical Oncologist
Table Of Contents
Dr. James Philip Stevenson is a proponent of tackling cancer with a multidisciplinary approach — a tactic he took long before he joined the Cleveland Clinic in 2012. The strategy was a focus of his when he practiced at the Lung Cancer Center at The Cancer Institute of New Jersey at Cooper.
Get to Know Dr. James Stevenson
Medical oncologist Dr. James Stevenson has focused his practice on the treatment of all stages of lung cancer and pleural mesothelioma at the Cleveland Clinic.
Stevenson came to Cleveland in 2012 after almost two decades at Penn Medicine in Philadelphia, where he played a key role in its acclaimed Mesothelioma and Pleural Program.
His dedication to patients has been lauded, along with his multidisciplinary approach to treatment that includes surgeons, radiation oncologists and pulmonologists.
"For anyone with cancer, it's going to be the biggest challenge in their lives, where everything becomes very focused in terms of what may lie ahead," Stevenson said. "There is a lot of passion from families and patients. It's impossible to not become part of their lives."
Stevenson also treats peritoneal mesothelioma, a rarer form of the disease that starts in the lining of the abdominal cavity, along with thymic cancer.
His research has focused on advancing treatments for mesothelioma and various malignancies. He was the principal investigator of an earlier clinical trial at the Cleveland Clinic that studied the stem cell inhibitor defactinib and its effectiveness on mesothelioma tumors.
Contact Dr. James Stevenson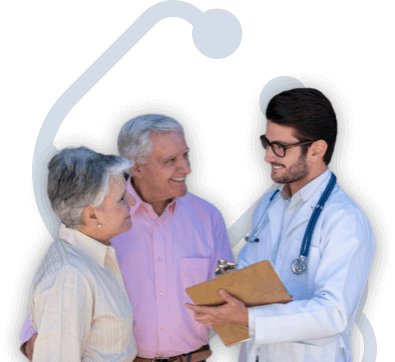 Talk to a Doctor About Your Diagnosis
We can help you or a loved one get in contact with Dr. Stevenson and find the treatment that's best for you.
Specialties of Dr. James Stevenson
Lung cancer
Pleural mesothelioma
Clinical research
Thymic cancer
Thymoma
Blood diseases
Dr. James Stevenson's Experience and Medical Education
Cleveland Clinic
Penn Medicine
Thomas Jefferson University Hospital (Fellowship)
University of Florida College of Medicine (Internship)
Jefferson Medical College of Thomas Jefferson University (M.D.)
Awards and Certifications
Board certified in internal medicine
Board certified in medical oncology
International Association for the Study of Lung Cancer (Member)
Publications of Dr. James Stevenson
Khunger, M. et al. (2018, October). Post-treatment changes in hematological parameters predict response to nivolumab monotherapy in non-small cell lung cancer patients. PLOS One.
Maquilan, G. et al. (2018, April). Analysis of the Relationship Between Response to Chemotherapy and Response to Radiation Therapy in Patients With Non-Small Cell Lung Cancer Receiving Sequential Treatment. American Journal of Clinical Oncology.
Azzouqa, A.& Stevenson, J.P. (2016, November 25). The evolution of the diminishing role of extrapleural pneumonectomy in the surgical management of malignant pleural mesothelioma. OncoTargets and Therapy.
Stevenson, J.P., Kalaycio, M. & Bolwell, B. (2016, March). Perspectives in Oncology Drug Pricing. JAMA Oncology.