About Nathan Pennell
Accolades

Pleural and Lung Cancer

Excellence in Research

Board Certified in Internal Medicine
Pennell is not convinced that the most aggressive treatment plan for mesothelioma is always the best treatment plan.
Sometimes less is more.
His studies have found that the highly-touted trimodality approach for malignant pleural mesothelioma, which includes chemotherapy, then surgery, and then radiation, is no guarantee of a better outcome than what a less-taxing regimen could yield.
"Studies of patients treated with surgery have shown about the same average overall survival as patients treated palliatively with chemotherapy alone (nine to 12 months)," he wrote in an article for GRACE (Global Resource for Advancing Cancer Education). "The main problem with mesothelioma is that most patients present with advanced disease that has no chance of curative treatment with surgery."
Focused on Mesothelioma
One of the biggest problems with pleural mesothelioma, caused by exposure to asbestos, is the usually-late diagnosis. The delay allows it to advance through the lining of the chest cavity before treatment even begins. Typical symptoms include a shortness of breath and fluid surrounding the lungs, which can be confused with less-serious illnesses.
"Of course there are case reports, or case series of patients with limited disease who can be aggressively treated with surgery and have lived > five years (most oncologists definition of cure)," he said. "But the reality is that these patients are few and far between."
Pennell cited a study done by oncologists at the Toronto General Hospital that was published in the Journal of Clinical Oncology in 2009. That study followed 60 mesothelioma patients who qualified for the trimodality therapy over a seven-year period in Toronto, Ontario.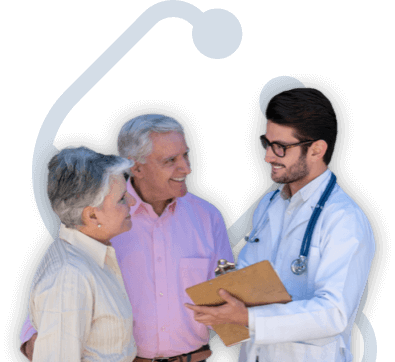 Get the Best Treatment
Get help connecting with Dr. Pennell and find the treatment that's best for you.
Get Help Now
The surgery involved the radical extrapleural pneumonectomy (EPP), which removes an entire lung with the surrounding pleural cavity and pericardium. Only the healthiest of patients could qualify for the surgery.
"The median overall survival for this group was 14 months. To compare, the median survival in the only randomized trial of chemotherapy alone was 12.1 months," he said.
He did note that surgery-approved patients typically were stronger patients to start. Ten percent of them were alive five years later, while none of the patients who received chemotherapy alone were alive after five years.
"There is a role for surgery in mesothelioma and any advancement that leads to cures in this terrible disease is fantastic, but until this can be applied to a larger percentage of the patients, I think it will remain out of reach for most patients," he said.
Research and Clinical Trials
Pennell has been at the Cleveland Clinic since 2008, and his research interests include clinical trials using novel therapies. He graduated from the University of Florida School of Medicine, then went to Boston, where he did his internship and residency at the Brigham & Women's Hospital and his fellowship at the nearby Dana-Farber Cancer Institute.
It was in Boston, home of the International Mesothelioma Program, where he developed his clinical interest in mesothelioma, a rare cancer that is diagnosed in an estimated 3,000 people annually.
See More Top Mesothelioma Doctors
Pennell's Publications
Pennell has authored or co-authored 15 journal articles on a variety of topics including the management of cancer and patient care.
Disclaimer: Dr. Nathan Pennell has no professional affiliation with Asbestos.com.

Get Help Contacting this Doctor
Find an Active Mesothelioma Clinical Trial
Find Now
3 Cited Article Sources
The sources on all content featured in The Mesothelioma Center at Asbestos.com include medical and scientific studies, peer-reviewed studies and other research documents from reputable organizations.
Cleveland Clinic Find a Doctor –Nathan Pennell, M.D., Ph.D. (2011). Retrieved from: http://my.clevelandclinic.org/staff_directory/staff_display.aspx?doctorid=8882
de Perrot, M., Feld, R. Cho, B.C. J., Bezjak, A., et al. (2009, March 20). Trimodality Therapy With Induction Chemotherapy Followed by Extrapleural Pneumonectomy and Adjuvant High-Dose Hemithoracic Radiation for Malignant Pleural Mesothelioma. Journal of Clinical Oncology. 27 (9), 1413-1418. [Cited by Pennel].
Pennel, N. (2009, February 19). Trimodality Therapy (Chemotherapy, Surgery, and Radiation) for Malignant Mesothelioma: Can Some Patients actually be Cured? Message posted to Retrieved from: http://cancergrace.org/lung/2009/02/19/trimodality-for-meso-np/#more-1727
How did this article help you?
What about this article isn't helpful for you?
Did this article help you?
Thank you for your feedback.
Would you like to speak with a Patient Advocate?
Last Modified August 7, 2020