About Sudish Murthy
Accolades

Pleural and Lung Cancer

Excellence in Research

Team Leader

10+ Years of Experience

Minimally Invasive Surgery
Ten years after he left the acclaimed Brigham and Women's Hospital and the International Mesothelioma Program, Sudish Murthy was asked to return and present as part of the Visiting Professor Grand Rounds Program.
It was a clear sign of the respect he had earned.
The topic of his address: "A Decade in General Thoracic Surgery, Lessons Learned. . . . Lessons Taught."
Murthy has been at the Cleveland Clinic since completing both his internship and residency in surgery (1999) at Brigham and Women's, which is part of the Harvard University Medical School. While in Cleveland, he was given Brigham's 2006 Alumnus of the Year Award, Division of Thoracic Surgery.
His specialty interests include lung transplantation, pleural mesothelioma, general thoracic surgery, esophageal surgery, and minimally invasive surgery that includes Robotics, bronchoscopic, laparoscopic and thoracoscopic procedures.
He was part of a study at the Cleveland Clinic that examined multimodality management of 22 mesothelioma patients, all of whom had underwent either an extrapleural pneumonectomy (EPP) or a pleurectomy and decortication (P&D). The study underscored the difficulty in administering post-operative concurrent chemoradiation (CRT).
Research and Writing
He has spent considerable time in research and writing, authoring or co-authoring more than 100 articles in peer-reviewed medical journals. He has written numerous chapters in a variety of books.
In Teaching Atlas of Interventional Radiology, he wrote Chapter 6 on Pleural Biopsy, using as an example a 35-year old woman whose mesothelioma was traced to asbestos exposure that came from her father who worked in the steel mills. He wrote another chapter on Pleural Space Problems in the book Complications in Cardiothoracic Surgery: Avoidance and Treatment.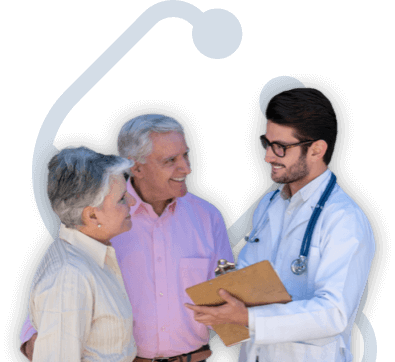 Get the Best Treatment
Get help connecting with the nation's top mesothelioma doctors and cancer centers.
Get Help Now
He was the featured expert for the Cleveland Clinic during a recent web chat that included such topics as lung transplants, lung volume reduction surgery, an advanced lung disease program, lung nodules, pleural effusion, diagnostic testing, lung cancer and pectus excavatum.
His research interests have focused on the tumor biology of thoracic malignancies, pulmonary metastases of renal cell cancer and endobronchial radioactive stent implantation. He received the Cleveland Clinic Innovator Award in 2005.
He earned his medical degree at Columbia University College of Physicians and Surgeons, and then a Ph.D in pathology from the University of British Columbia before going to Brigham and Women's. He received the Janeway Prize for Top Achievement at Columbia, along with the Loeb Award for Excellence in Medicine.
See More Top Mesothelioma Doctors
Dr. Sudish Murthy's Publications
http://researchfaculty.brighamandwomens.org/BRIProfile.aspx?id=5757
Disclaimer: Dr. Sudish Murthy has no professional affiliation with Asbestos.com.

Get Help Contacting this Doctor
Find an Active Mesothelioma Clinical Trial
Find Now
3 Cited Article Sources
The sources on all content featured in The Mesothelioma Center at Asbestos.com include medical and scientific studies, peer-reviewed studies and other research documents from reputable organizations.
How did this article help you?
What about this article isn't helpful for you?
Did this article help you?
Thank you for your feedback.
Would you like to speak with a Patient Advocate?
Last Modified August 9, 2020