Peritoneal Specialist
A medical doctor who treats peritoneal mesothelioma, an asbestos-related cancer that develops in the peritoneum, which is the lining that covers the abdominal cavity.
Dr. Joel Baumgartner
Surgical Oncologist
Table Of Contents
Dr. Joel Baumgartner didn't move to San Diego in 2012 for the beautiful weather or the quality of life. He came for the opportunity to help patients at the Moores Cancer Center.
Get to Know Dr. Joel M. Baumgartner
Surgical oncologist Dr. Joel Baumgartner is acclaimed for his expertise in treating rare abdominal malignancies such as peritoneal mesothelioma, appendix cancer and peritoneal carcinomatosis.
His specialty involves the use of cytoreductive surgery and hyperthermic intraperitoneal chemotherapy, also known as HIPEC, a combination that has advanced mesothelioma treatment and extended survival for many patients.
Moores Cancer Center is one of the few facilities on the West Coast using the technologically advanced combination, attracting patients throughout California who are seeking mesothelioma treatment.
Baumgartner joined Moores in 2012 after his fellowship at the University of Pittsburgh School of Medicine and Mesothelioma Specialty Care Center, one of the highest-volume HIPEC facilities in the world. His move was the perfect fit.
HIPEC involves bathing the entire abdominal cavity with a heated, high-concentration chemotherapy solution for 90 minutes after surgery.
It is designed kill any microscopic tumor cells that evaded the surgeon. The solution is removed before the patient leaves the operating room.
In addition to mesothelioma, Baumgartner has expertise treating several abdominal cancers, particularly those involving the GI tract.
Contact Dr. Joel Baumgartner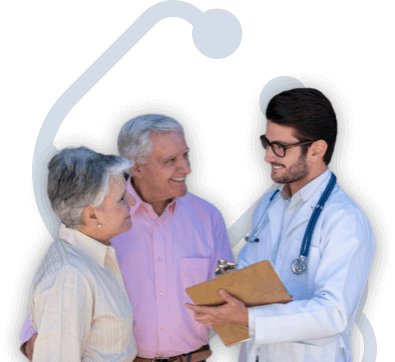 Get the Best Treatment
Get help connecting with Dr. Baumgartner and find the treatment that's best for you.
Specialties of Dr. Joel M. Baumgartner
Peritoneal mesothelioma
Cytoreductive surgery
HIPEC
Clinical trials
Basal cell carcinoma
Squamous cell carcinoma
Appendix cancer
Dr. Joel M. Baumgartner's Experience and Medical Education
Moores Cancer Center at UC San Diego Health
UC San Diego School of Medicine (Assistant professor)
Indiana University School of Medicine (M.D.)
University of Colorado School of Medicine (Residency)
University of Pittsburgh School of Medicine (Fellowship)
Award and Certifications
Board certified in general surgery
Society of Surgical Oncology (Member)
American Society of Clinical Oncology (Member)
American Association for Cancer Research (Associate member)
Publications of Dr. Joel M. Baumgartner
Baumgartner, J.M. et al. (2018, June 14). Preoperative Circulating Tumor DNA in Patients with Peritoneal Carcinomatosis is an Independent Predictor of Progression-Free Survival. Annals of Surgical Oncology.
Reghunathan, M. et al. (2017, December 27). Histologic Predictors of Recurrence in Mucinous Appendiceal Tumors with Peritoneal Dissemination after HIPEC. Annals of Surgical Oncology.
Kelly, K. et al. (2017, October 31). Factors Associated with 60-Day Readmission Following Cytoreduction and Hyperthermic Intraperitoneal Chemotherapy. Annals of Surgical Oncology.
Marmor, R.A. et al. (2015, November 5). Laparoscopy is Safe and Accurate to Evaluate Peritoneal Surface Metastasis Prior to Cytoreductive Surgery. Annals of Surgical Oncology.