About Joel Baumgartner
Accolades

Peritoneal Mesothelioma

Immunotherapy

Hyperthermic Intraperitoneal Chemotherapy

Board Certified in Surgery
Dr. Joel Baumgartner, one of America's most innovative young surgeons, joined the peritoneal mesothelioma effort at Moores, bringing his expertise in the use of hyperthermic intraperitoneal chemotherapy (HIPEC). Moores is part of the University of California San Diego Health System and has the only major HIPEC Center on the West Coast. Patients seeking mesothelioma treatment in California are coming from throughout the state and beyond.
HIPEC is a novel, steadily-growing treatment option that involves bathing the entire abdominal cavity with heated chemotherapy, designed to better target and kill any cancer cells left behind after all visible tumors are removed during surgery.
"There are still questions about the role of HIPEC in cancer therapy, but I've seen more than enough evidence to suggest significant improvement on outcomes after surgery," Baumgartner said. "I've seen some really good results.
Baumgartner came to San Diego following his fellowship at the University of Pittsburgh School of Medicine and Mesothelioma Specialty Care Center, one of the highest-volume HIPEC centers in the world. His experience from Pittsburgh has proved invaluable to Moores, making the move a perfect fit.
He joined veteran surgeon Andrew Lowry, M.D., who has used HIPEC therapy for treating peritoneal mesothelioma patients for several years.
Dr. Baumgartner

Assistant Professor of Surgery

"(HIPEC) is a unique procedure with a very rare cancer. It's really important for a patient to find the right treatment center, and a surgeon who has experience with this type of malignancy. There are surgical risks involved – it;s a big operation – but we've had some real success stories here."
Targeting Abdominal Cancers
Peritoneal mesothelioma, the second-most common type of mesothelioma, is only a portion of Baumgartner's role at Moores. He is board certified in general surgery and has expertise in many abdominal cancers, particularly with the GI tract and melanoma.
He has performed many lymph node dissections and sentinel lymph node biopsies, along with local excisions of these tumors. His research interests include immunotherapy and melanoma.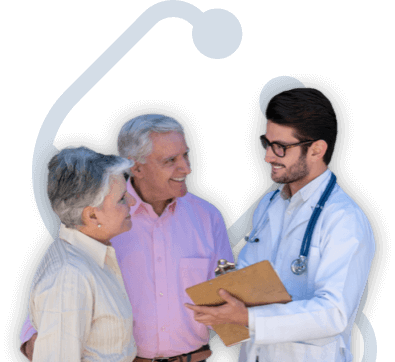 Get the Best Treatment
Get help connecting with Dr. Baumgartner and find the treatment that's best for you.
Get Help Now
Before working in Pittsburgh, Baumgartner attended medical school at Indiana University, worked an internship and did his residency at the University of Colorado Health Sciences Center.
His work with HIPEC is what attracted Moores and why he was so receptive to the move. The HIPEC technique can avoid many of the toxicity issues often associated with systemic chemotherapy. It allows higher concentrations of the drug directly to the abdominal areas.
"We've got some patients now doing really well after the treatment. We have some that are more than five years out and their disease has never come back," he said. "There is hope out there now for these patients. We can offer that here. It's a great place to be."
See More Top Mesothelioma Doctors
Disclaimer: Dr. Joel Baumgartner has no professional affiliation with Asbestos.com.

Get Help Contacting this Doctor
Find an Active Mesothelioma Clinical Trial
Find Now
2 Cited Article Sources
The sources on all content featured in The Mesothelioma Center at Asbestos.com include medical and scientific studies, peer-reviewed studies and other research documents from reputable organizations.
Baumgartner, J. (2013, January 13). Joel Baumgartner phone interview with Asbestos.com.
UC San Diego Health System. (2013). Joel Baumgartner, MD. Retrieved from: http://doctors.ucsd.edu/Details/12183
How did this article help you?
What about this article isn't helpful for you?
Did this article help you?
Thank you for your feedback.
Would you like to speak with a Patient Advocate?
Last Modified August 2, 2020