Pleural Specialist
A medical doctor who treats pleural mesothelioma, an asbestos-related cancer that develops in the pleura, which is the thin lining that covers the lungs and chest wall.
Dr. Matthew Steliga
Thoracic Surgeon
Thoracic surgeon Dr. Matthew Steliga has a simple, easy-to-understand goal for every patient who comes to him with mesothelioma, a very complex, often misunderstood cancer.
Mesothelioma can be managed.
"Our goal is always to provide a longer — and a better — life for the patient," Steliga said. "We have a lot of different physicians here who join forces to give a patient the best possible treatment to do that."
At the University of Arkansas for Medical Sciences Winthrop P. Rockefeller Cancer Institute, Steliga works with a multidisciplinary team that is determined and well prepared to help achieve that goal.
He and fellow medical oncologists, radiation oncologists, pathologists and pulmonologists review every case together at their weekly thoracic oncology tumor board, gathering different perspectives.
"We can give a patient piece of mind that they've had dedicated, knowledgeable experts looking at this from every angle," he said. "It's important for patients to see somebody who is familiar, not just with the disease and the treatments, but with the problems and complications they may face, a team that is familiar with the disease from one end to the other."
Contact Dr. Matthew Steliga
Wide Range of Surgical Options
Mesothelioma is a rare and aggressive cancer typically caused by long-ago, occupational exposure to asbestos. It often is not diagnosed until the later stages. Less than a third of those diagnosed are even candidates for aggressive surgery with a curative intent. More often, the surgery is palliative, which means it improves quality of life.
"We have a range of different procedures that can be used to help a mesothelioma patient," he said. "But you want to make sure you are doing the right one, on the right patient. This is not a one size fits all."
Steliga performs major, aggressive surgery, such as the pleurectomy/decortication with intraoperative chemotherapy, and the extrapleural pneumonectomy, along with less invasive surgeries such as the pleurodesis or thoracentesis.
Patients must undergo extensive heart and lung testing to make sure their body can withstand and recover from aggressive surgery. Quality of life issues are thoroughly discussed.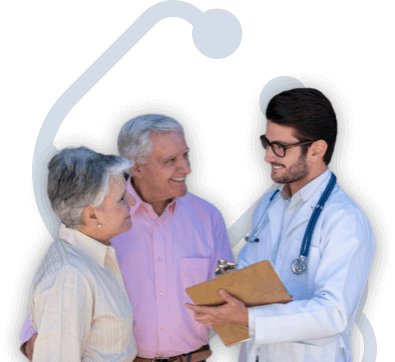 Talk to a Doctor About Your Diagnosis
Get help connecting with Dr. Steliga and find the treatment that's best for you.
"Patient screening is so important. The right surgery for one patient might not be the right surgery for another," he said. "The goal is a better life for the patient."
Trained at MD Anderson in Houston
Steliga, who had developed an interest in mesothelioma earlier when he served at the MD Anderson Cancer Center in Houston, joined the cancer institute in 2009.
Much of his surgical work involves lung cancer, esophageal cancer and other tumors of the chest. He has worked extensively with minimally invasive surgical procedures.
He completed his internship and residency in general surgery at the University of Tennessee Health Sciences Center. He later served a residency in cardiothoracic surgery at the Texas Heart Institute in Houston.
He graduated from the Medical College of Wisconsin in Milwaukee.
"Mesothelioma is a very challenging cancer to treat," he said. "All these cases are handled in a multidisciplinary fashion. You look at each case individually, and in the context of that patient, figure out the best treatment plan."

Dr. Steliga acts as chair of the International Association for the Study of Lung Cancer's Tobacco Control and Smoking Cessation Committee. In 2020 he worked to promote the safety of e-cigarettes and vaping as a public health issue.