About Michael S. Mulligan
Accolades

Board Certified in Thoracic and Cardiac Surgery

Pleural and Lung Cancer

Team Leader

Robotic Surgery

Video-Assisted Thoracoscopic Surgery

Minimally Invasive Surgery
It's why so many patients trust him with their lives.
"My father taught me that anything less than your best effort is just not acceptable," Mulligan said. "Never cut corners. Do the right thing. Do your best, all the time, every time, for everyone. That's just not negotiable."
Mulligan's approach to surgery is one reason the Seattle Cancer Care Alliance (SCCA) remains one of the elite cancer care programs in the country and a top choice for many patients with mesothelioma.
Chief of Cardiothoracic Surgery
Mulligan is a professor of cardiothoracic surgery at the University of Washington Medical Center (UWMC) and a key player in the multidisciplinary treatment program at SCCA.
He was the director of the Lung Transplant Program and the Advanced Lung Disease Program at UWMC until he was promoted to chief of the Division of Cardiothoracic Surgery in April 2017. He has performed hundreds of lung transplants and thousands of other thoracic surgeries, including aggressive surgery for pleural mesothelioma.
His philosophy, each time, is to do everything possible to improve the lives of his patients.
A passion for his work is obvious, stemming from those early years.
"A life is no better lived than having recognized you've made a contribution to your community," he said. "If a friend or family member in New York, LA, or anywhere in the country asks where they should go [for cancer treatment], I'd say get on a plane and come here. I have that kind of faith in my partners here."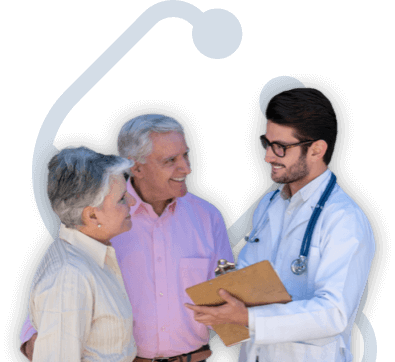 Find a Doctor You Can Trust
Get help connecting with Dr. Mulligan and find the treatment that's best for you or your loved one.
Get Started Today
A National Leader
Mulligan is a past president of the Western Thoracic Surgical Association. He has won numerous local and national teaching awards. He runs a research lab at UWMC funded by the National Institutes of Health.
He received his medical degree from the University of Connecticut and did his residency at Columbia Presbyterian Hospital in New York and fellowships at the University of Michigan Medical Center.
Mulligan's clinical interests include heart-lung transplantation (cardiopulmonary transplantation), pulmonary thrombo-endarterectomy, and malignant lung and esophageal disease.
He is viewed as a national expert in robotic thyectomies and VATS segmentectomy. He has been a long-time proponent of minimally invasive lung surgery that allows patients to recover quicker and with less damage done.
He also is the director of the Minimally Invasive Thoracic Surgery Program at UWMC.
"Why wouldn't we do on our patients what we would want on ourselves?," he asked. "We don't just want our patients to survive. We want them to live and enjoy as much physical capacity as possible."
See More Top Mesothelioma Doctors
Disclaimer: Dr. Michael S. Mulligan has no professional affiliation with Asbestos.com.

Get Help Contacting this Doctor
Find an Active Mesothelioma Clinical Trial
Find Now
4 Cited Article Sources
The sources on all content featured in The Mesothelioma Center at Asbestos.com include medical and scientific studies, peer-reviewed studies and other research documents from reputable organizations.
How did this article help you?
What about this article isn't helpful for you?
Did this article help you?
Thank you for your feedback.
Would you like to speak with a Patient Advocate?
Last Modified August 7, 2020