Pleural Specialist
A medical doctor who treats pleural mesothelioma, an asbestos-related cancer that develops in the pleura, which is the thin lining that covers the lungs and chest wall.
Dr. Farhood Farjah
Thoracic Surgeon
Table Of Contents
Dr. Farhood Farjah believes the strength of the Seattle Cancer Care Alliance (SCCA) runs considerably deeper than his expertise in thoracic surgery.
Get to Know Dr. Farhood Farjah
It's the team approach that makes SCCA so effective in treating pleural mesothelioma.
His keen surgical skills are just one part of it.
"I can't emphasize enough — it's extraordinarily important — that you need a high functioning, effective team taking care of a patient with mesothelioma," he said. "If you're pursuing a curative intent, your team has to work well together. And we do that here."
Farjah knows the aggressive surgery he does for mesothelioma, including the extrapleural pneumonectomy (EPP) or pleurectomy/decortication (P/D), works best at a specialty center that does it often and understands its complexities.
"People have to get care where they can, but they should make every effort to come to a place like ours with a multidisciplinary team dedicated to treating this very rare, but very tough disease," he said. "It's about our team that can help them."

In 2021, Seattle Magazine named Dr. Farjah a Top Doctor for mesothelioma and other thoracic cancers.
Contact Dr. Farhood Farjah
Strong Belief in Multidisciplinary Approach
As a thoracic surgeon, he will meet with a pathologist, medical oncologist, radiation oncologist, radiologist and a nurse to discuss his mesothelioma patients.
The SCCA includes the University of Washington Medical Center, where Farjah is an assistant professor of surgery and associate medical director of the Surgical Outcomes Research Center.
The personalized, multidisciplinary approach to treatment and cutting-edge options are why SCCA has been an elite cancer care facility for many years.
He also will spend considerable time getting to know his patients on a personal level, discussing needs, goals, philosophies and gathering their thoughts on treatment and surgery.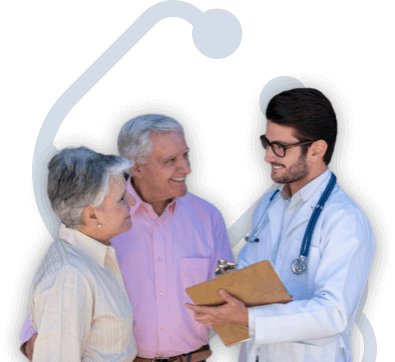 Get the Best Treatment
We can help you or a loved one get in contact with Dr. Farjah and find the treatment that's best for you.
"It's foolish to say it's an easy disease to treat, but it's also foolish to have a nihilistic approach to treating it," he said. "I want to understand the person in front of me. A sense of hope can be a very powerful tool."
Farjah specializes in minimally invasive surgery for lung cancer, esophageal cancer and other lung diseases. His interest in pleural mesothelioma stems from an earlier fellowship at New York's Memorial Sloan Kettering Hospital, a well-known specialty center for asbestos-related diseases.
He did his residency at the University of Washington and received his medical degree from Oregon Health and Science University. His research interests include developing patient-centered quality metrics for thoracic surgery and evaluating relationships between lung cancer diagnostics and outcomes.
Patient Input Is Key
His approach to determining surgical options is individualized, often including four key components:
Oncology: What is the burden of disease?
Physiology: What is the patient's ability, from a heart and lung perspective, to tolerate the surgery?
Anatomy: Where is the tumor involvement: Diaphragm, pericardium, lung?
Patient Preference: Most importantly, how does the patient feel about different surgical options?
He is a strong proponent of the multidisciplinary approach, utilizing chemotherapy, radiation and surgery for the best possible outcome.
Patients he sees have come from throughout the Pacific Northwest and beyond, drawn by SCCA's reputation for excellence.
"Progress is being made," he said. "Coupling a rare disease with a tough disease has made it challenging, but we've moved it forward with a team that is passionate about treating it."