Pleural Specialist
A medical doctor who treats pleural mesothelioma, an asbestos-related cancer that develops in the pleura, which is the thin lining that covers the lungs and chest wall.
Dr. Mohammad Muhsin Chisti
Medical Oncologist
Respected medical oncologist Dr. Mohammad Chisti treats a wide range of cancer patients, including those with pleural mesothelioma, at Beaumont Hospital in Troy, Michigan.
Get to Know Dr. Mohammad Muhsin Chisti
Dr. Mohammad Chisti serves as medical director of research at Barbara Ann Karmanos Cancer Institute in Detroit, focusing on novel, targeted treatments that are providing new hope for once-incurable diseases.
Chisti sees patients with lung cancer, pleural mesothelioma, breast cancer, prostate cancer, leukemia, multiple myeloma and lymphoma.
As an assistant professor of oncology at Karmanos, he sees patients at Beaumont Hospital, St. Joseph Mercy Oakland Hospital and McLaren Oakland Hospital.
Chisti has co-authored numerous studies involving targeted immunotherapy. A 2018 study combined B-cell and T-cell disorders that lead to debilitating conditions. In another study, Chisti illustrated the therapeutic efficacy of the cancer drug lenalidomide in patients with chromosomal disorders.
"My mission is to provide evidence-based, compassionate care to achieve the best possible outcome, with an emphasis on quality of life," Chisti said. "I look forward to caring for patients and their families."
Contact Dr. Mohammad Muhsin Chisti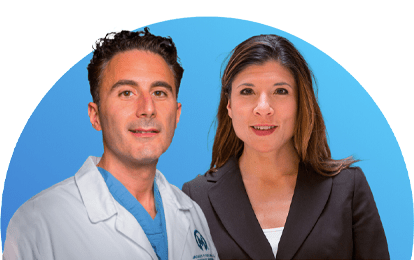 Find a Mesothelioma Specialist
Get specialized treatment from experienced mesothelioma doctors.
Specialties of Dr. Mohammad Muhsin Chisti
Lung cancer
Pleural mesothelioma
Urologic oncology
Multiple myeloma
Gastrointestinal cancer
Breast cancer
Prostate cancer
Dr. Mohammad Muhsin Chisti's Experience and Medical Education
Karmanos Cancer Institute
Beaumont Hospital
Wayne State University School of Medicine
Henry Ford Macomb Hospital
State University of New York (Residency)
University at Buffalo (Residency)
Roswell Park Comprehensive Cancer Center (Residency)
Sher-i-Kashmir Institute of Medical Sciences (Residency)
Government Medical College, Srinagar (M.D.)
Awards and Certifications
Board certified in internal medicine, hematology and medical oncology
Michigan state medical license
Hour Detroit Top Docs Award (2016-2019)
Best Hematologist/Oncologist, Bloomfield Hills Council (2015-2016)
Best Research Award, American College of Physicians (2010)
Publications of Dr. Mohammad Muhsin Chisti
Yadav, S.K. et al. (2021, July 18). A Systematic Comparison of Overall Survival Between Men and Women With Triple Negative Breast Cancer. Clinical Breast Cancer.
Adhikari, A. et al. (2019). Rare case of catastrophic antiphospholipid syndrome with spontaneous intracranial haemorrhage. BMJ Case Reports.
Chisti, M.M. & Sanders, D.S. (2018). Chronic Myeloid Leukemia with b3a3 (e14a3) Fusion: A Rare BCR/ABL Rearrangement Presenting with Thrombocytosis – Does MTHFR Polymorphism Matter. Case Reports in Oncology.