Peritoneal Specialist
A medical doctor who treats peritoneal mesothelioma, an asbestos-related cancer that develops in the peritoneum, which is the lining that covers the abdominal cavity.
Dr. Nabil Wasif
Surgical Oncologist
Table Of Contents
Dr. Nabil Wasif specializes in treating patients with malignant peritoneal mesothelioma and other abdominal cancers at the Mayo Clinic in Phoenix, Arizona.
Get to Know Dr. Nabil Wasif
Dr. Nabil Wasif is a surgical oncologist at the Mayo Clinic in Phoenix, Arizona. He serves as the chair of the Division of Surgical Oncology and Endocrine Surgery and as an associate professor of surgery. Outside of his clinical responsibilities, he does considerable database research to find ways to streamline the effectiveness of local cancer care.
Wasif is an expert in treating abdominal cancers with a combination of cytoreductive surgery and hyperthermic intraperitoneal chemotherapy, also known as HIPEC. Wasif estimates the procedure can send cancer into remission in 25% to 30% of patients eligible for this mesothelioma treatment. He uses it with peritoneal mesothelioma and certain kinds of cancers of the ovary, colon and appendix.
"HIPEC offers a vast improvement over systemic chemotherapy, which for many patients is essentially palliative due to the spread of their cancer," Wasif said.
Research has shown that in carefully selected patients, HIPEC can significantly increase the survival rate, he said.
Wasif joined the Mayo Clinic in 2009 after completing a surgical oncology fellowship at the John Wayne Cancer Institute in Los Angeles. He completed residency training at New York-Presbyterian Hospital. Wasif graduated from Aga Khan University Medical School in Pakistan and earned a master of public health in quantitative methods from the Harvard School of Public Health.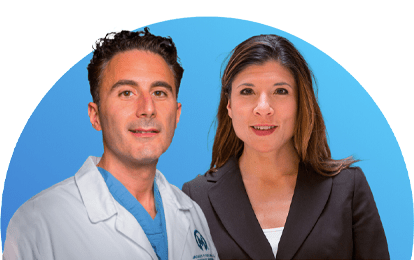 Find a Mesothelioma Specialist
Get specialized treatment from experienced mesothelioma doctors.
Specialties of Dr. Nabil Wasif
Peritoneal mesothelioma
Research
Hyperthermic intraperitoneal chemotherapy
Dr. Nabil Wasif's Experience and Medical Education
Mayo Clinic, Arizona
Aga Khan University Medical College (M.D.)
New York-Presbyterian Hospital (Residency)
John Wayne Cancer Institute (Fellowship)
Awards and Certifications
Best Oral Presentation, Surgical Resident Education Day, Mayo Clinic Enterprise (2018)
Best Resident Presentation, Arizona Chapter Meeting, American College of Surgeons (2018)
J. Bradley Aust Award for Best Paper by a New Member, Western Surgical Association (2017)
Outstanding Resident Research Award, Association for Academic Surgery (2017)
Merit Award Recipient, American Society of Clinical Oncology or Society of Surgical Oncology (2008-2012)
Board certified in surgery
See More Top Mesothelioma Doctors
Publications of Dr. Nabil Wasif
Webb, C. et al. (2020, August). Is thyroid cancer prognosis affected by solid organ transplantation? Surgery.
Wasif, N. et al. (2020, July). Correlation of Proposed Surgical Volume Standards for Complex Cancer Surgery with Hospital Mortality. Journal of the American College of Surgeons.
Calderon, E. (2020, April). Comparative Effectiveness of Pylorus-Preserving Versus Standard Pancreaticoduodenectomy in Clinical Practice. Pancreas.