Pleural Specialist
A medical doctor who treats pleural mesothelioma, an asbestos-related cancer that develops in the pleura, which is the thin lining that covers the lungs and chest wall.

Dr. Nasser H. Hanna
Thoracic Oncologist
Dr. Nasser H. Hanna's work focuses on medications and other therapies that affect cellular functions associated with tumor growth.
Quick Facts
Get to Know Dr. Nasser H. Hanna
Dr. Nasser H. Hanna is a lung cancer expert at Indiana University Melvin and Bren Simon Cancer Center and a member of the center's Experimental and Developmental Therapeutics research program. He is involved in countless lung cancer research projects and drug studies to find treatments with fewer side effects.
Hanna earned his medical degree from the University of Missouri School of Medicine in 1995, and later completed his internship and residency at the University of Iowa. He pursued his fellowship at Indiana University School of Medicine.
He is a member of IU's thoracic oncology program, devoted to treating people with cancers of the lung and chest cavity, including mesothelioma.
Hanna is an associate professor in IU's Department of Medicine, Division of Hematology and Oncology. He is also a member of Indiana University's Experimental and Developmental Therapeutics research program, which focuses on discovering and developing novel anti-cancer agents using biomarkers and targeted therapies.
His research centers on drugs that affect cellular functions connected to tumor growth. These drugs work either by interrupting the messages that tell cells to divide uncontrollably or by turning off cell functions such as those that generate the blood supply that feeds tumors.
Many of his clinical studies involve testing new drug combinations and various drug dosages to see what works best with the least side effects. He also works with newer drugs on patients whose tumors are resistant to anti-cancer drugs. Additionally, Hassan tests drugs among patients who suffered cancer recurrence after several anti-cancer medicines.
Specialties of Dr. Nasser H. Hanna
Pleural and lung cancer
Research
Dr. Nasser H. Hanna's Experience and Medical Education
Tom and Julie Wood Family Foundation Professor of Lung Cancer Clinical Research
Associate medical professor, Indiana University
University of Missouri School of Medicine (M.D.)
Indiana University Medical Center (Fellowship)
University of Iowa (Residency)
Awards and Certifications
Board certified in internal medicine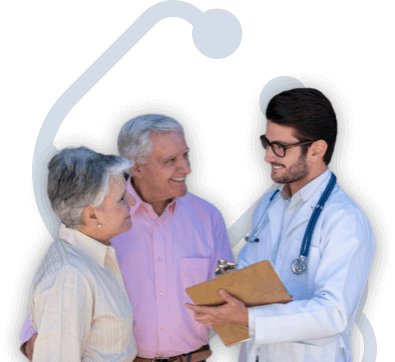 Talk to a Doctor About Your Diagnosis
Get help connecting with Dr. Hanna and find the treatment that's best for you.
Publications of Dr. Nasser H. Hanna
Einhorn, L.H. et al. (2020, September 10). Adjuvant Etoposide Plus Cisplatin for Patients With Pathologic Stage II Nonseminomatous Germ Cell Tumors: Is This the Preferred Option? Journal of Clinical Oncology.
Hanna, N.H., Temin, S. & Masters, G. (2020, August). Therapy for Stage IV Non-Small-Cell Lung Cancer Without Driver Alterations: ASCO and OH (CCO) Joint Guideline Update Summary. JCO Oncology Practice.
Durm, G.A. et al. (2020, July 22). A phase 2 trial of consolidation pembrolizumab following concurrent chemoradiation for patients with unresectable stage III non-small cell lung cancer: Hoosier cancer research network LUN 14-179. Cancer.
Argueta, S.U. & Hanna, N. (2020, April 19). Lung Cancer Screening Knowledge Among Internal Medicine Residents in a University Program. Journal of Cancer Education.
Shukla, N.A. & Hanna, N.H. (2020, February 6). Practical challenges in patients with stage III NSCLC receiving checkpoint inhibitors after chemoradiation. Lung Cancer Management.
---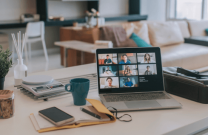 Browse Our Free Mesothelioma Webinars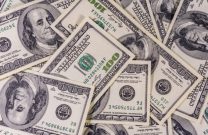 Access More than $32 Billion in Trust Funds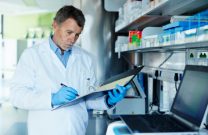 Find Active Mesothelioma Clinical Trials
---
Tell us what you think
Did this article help you?
How did this article help you?
What about this article isn't helpful for you?
Did this article help you?
Thank you for your feedback. Would you like to speak with a Patient Advocate?