About Nasser H. Hanna
Accolades

Pleural and Lung Cancer

Excellence in Research

Board Certified in Internal Medicine
Dr. Nasser H. Hanna, a lung cancer expert at Indiana University's Melvin and Bren Simon Cancer Center and member of the center's Experimental and Developmental Therapeutics Program, is involved in countless lung cancer research projects and drug studies in an attempt to find better treatments – ones that reduce side-effects like nausea, hair loss, diarrhea, and weakness.
In particular, his work focuses on drugs that affect cellular functions connected to tumor growth, either by interrupting the messages that tell cells to divide uncontrollably or by turning off cell functions such as those that generate the blood supply that feeds tumors.
Many of his drug studies involve testing new drug combinations and various drug dosages to see what works best with the least amount of side effects, testing new drugs involving patients whose tumors are resistant to anti-cancer drugs and testing drugs among patients who have had several rounds of anti-cancer medicines yet suffered a cancer recurrence.
Team Approach to Mesothelioma
But Hanna wears many more hats, both at IU and in the community. He is also a member of IU's Thoracic Oncology Program, which is devoted to treating people with cancers of the lung, including mesothelioma. The program brings together a team of cancer specialists so patients can get the most out of each medical visit.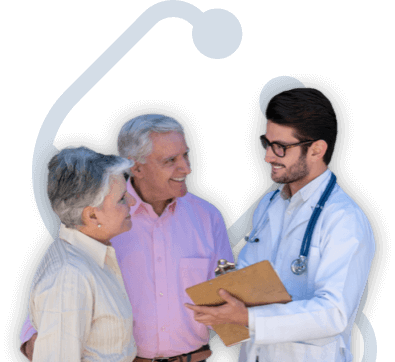 Talk to a Doctor About Your Diagnosis
Get help connecting with Dr. Hanna and find the treatment that's best for you.
Get Help Now
Hanna is also an associate professor in IU's Department of Medicine, Division of Hematology and Oncology. He is a board-certified internist whose subspecialty is the diagnosis and treatment of benign and cancerous tumors.
In 2004 he and his wife, Amy, founded Cancer-Free Lungs, a non-profit organization that raises money for both lung cancer awareness and research, as well as to pay for programs to reduce teen smoking. He is also a member and former chairman of the Hoosier Oncology Group, a cancer research organization.
See More Top Mesothelioma Doctors
Dr. Nasser Hanna's Publications
Since 2001, Hanna has contributed to 41 medical articles in journals such as Current Opinion in Oncology, Bone Marrow Transplant and Clinical Lung Cancer. Many of Hanna's publications discuss chemotherapy drugs and their effects on lung cancer patients, but he also contributed to 2004 article entitled "Pemetrexed (Alimta): Improving Outcomes in Malignant Pleural Mesothelioma."
Disclaimer: Dr. Nasser H. Hanna has no professional affiliation with Asbestos.com.

Get Help Contacting this Doctor
Find an Active Mesothelioma Clinical Trial
Find Now
8 Cited Article Sources
The sources on all content featured in The Mesothelioma Center at Asbestos.com include medical and scientific studies, peer-reviewed studies and other research documents from reputable organizations.
How did this article help you?
What about this article isn't helpful for you?
Did this article help you?
Thank you for your feedback.
Would you like to speak with a Patient Advocate?
Last Modified August 19, 2020