Peritoneal Specialist
A medical doctor who treats peritoneal mesothelioma, an asbestos-related cancer that develops in the peritoneum, which is the lining that covers the abdominal cavity.
Dr. Paul H. Sugarbaker
Surgical Oncologist
Dr. Paul H. Sugarbaker is a peritoneal mesothelioma expert who pioneered the Sugarbaker Procedure, which is surgery with heated chemotherapy, or HIPEC. He serves as president of the Foundation for Applied Research in Gastrointestinal Oncology (FARGO), which researches new mesothelioma treatments.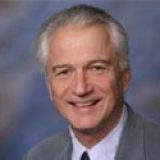 Get to Know Dr. Paul Sugarbaker
Dr. Paul H. Sugarbaker has been credited with developing the cytoreductive surgery and heated chemotherapy combination used today by surgical oncologists at most mesothelioma specialty centers. Many refer to the effective mesothelioma treatment as the Sugarbaker Procedure, which is also the signature treatment for other abdominal cancers. The first step involves cytoreductive surgery that removes the abdominal lining and visible tumor cells. The surgeon then circulates a heated chemotherapy solution throughout the abdominal cavity to kill remaining tumor cells, drains the fluid and closes the surgical incisions. The procedure can take up to 10 hours and has extended patient lives by years.
For over 30 years, Sugarbaker treated patients at the MedStar Washington Hospital Center in Washington, D.C. He served as chief of the Peritoneal Surface Malignancy Program and director of the Center for Gastrointestinal Malignancies.
Sugarbaker focuses almost exclusively on gynecologic malignancy, gastrointestinal cancer and peritoneal mesothelioma. His laboratory work centers around reducing the peritoneal surface distribution of cancer. His FARGO research group provides the public with information about clinical and scientific research in gastrointestinal cancer.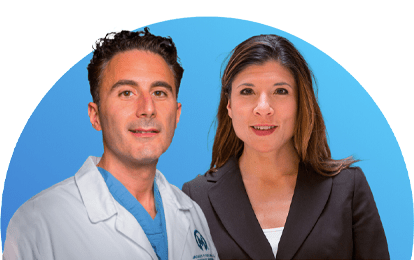 Find a Top Mesothelioma Doctor
Gain access to top mesothelioma doctors and get help scheduling appointments.
Specialties of Dr. Paul Sugarbaker
Peritoneal mesothelioma
Cytoreductive surgery
Gastrointestinal cancer
Gynecologic malignancies
Dr. Paul Sugarbaker's Experience and Medical Education
Cornell University Medical College
Harvard School of Arts and Sciences
Brigham and Women's Hospital (Residency)
Massachusetts General Hospital (Fellowship)
National Institutes of Health/National Cancer Institute
Emory Clinic
Awards and Other Recognitions
Founding member, International Society of Regional Cancer Therapy
Editorial board, European Journal of Surgical Oncology
Distinguished Service Award, American Society of Abdominal Surgeons
Nurses Choice Physician Collaboration Award, Washington Hospital Center
E.T. Krementz Award for Best Research Development, 8th International Conference of Regional Cancer Treatment
Fellow, the Royal College of Surgeons of England and the Royal College of Physicians and Surgeons of Glasgow
The Sugarbaker Name
The Sugarbaker name is synonymous with advancing the treatment of mesothelioma cancer. Sugarbaker's brother, David Sugarbaker, died in 2018, but not before becoming the first thoracic surgeon to embrace the challenge of treating pleural mesothelioma, giving hope to those who once had none.
Paul Sugarbaker did much the same for peritoneal mesothelioma. He performed the first Sugarbaker Procedure more than two decades ago, offering his expertise to young surgeons worldwide to build on what he started. He has visited all five continents to teach others through the years.
Sugarbaker travels to Europe annually to teach a course in peritoneal surgical oncology. He has written books and made videos on the topic. He lectures extensively and is on the editorial board of 11 medical journals.
"I think part of your obligation as an innovator is to pass on what you learned and what you accomplished so that others can expand on it," he said. "We both saw ourselves trying to bring new and beneficial things to those with this rare disease. You help everyone that way."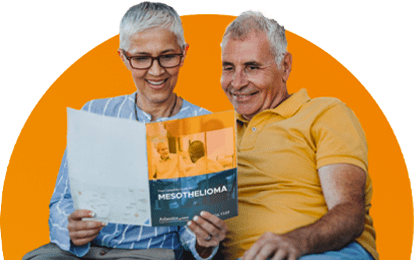 Get a Free Mesothelioma Guide
Learn about your diagnosis, top doctors and how to pay for treatment.
Dr. Sugarbaker Testimonials from Other Mesothelioma Doctors
Mesothelioma specialists across the world perform techniques pioneered by Sugarbaker. His methods and training have improved the lives of countless mesothelioma patients.
Dr. Jesus Esquivel, Frederick Memorial Hospital
"We are very grateful for his impact in the country where I am from. He is responsible for bringing the Sugarbaker Procedure to Mexico through his pioneering efforts. Because of him, we opened the first peritoneal and HIPEC workshop there."
Dr. Marcello Deraco, National Cancer Institute of Milan, Italy
"No other treatment has ever had such an impact on the quality of life for patients with mesothelioma than the surgical concept [Paul] introduced."
Dr. Brendan Moran, Peritoneal Malignancy Institute, Basingstoke, U.K.
"He is a tireless innovator and one of the legends of our time. I consider Paul Sugarbaker to be the global leader in surgical oncology."
Publications of Dr. Paul Sugarbaker
Sugarbaker, P. (2020, June). Unusually favorable outcome of 6 consecutive patients with diffuse malignant peritoneal mesothelioma treated with repeated doses of intraperitoneal paclitaxel. A case series. Surgical Oncology.
Sugarbaker, P. et al. (2019, December 16). Intraperitoneal delivery of chemotherapeutic agents for the treatment of peritoneal metastases: current challenges and how to overcome them. Expert Opinion Drug Delivery Journal.
Sugarbaker, P. (2018, October). Update on the management of malignant peritoneal mesothelioma. Translational Lung Cancer.
Sugarbaker, P. (2018, July 27). Peritoneal Metastases, a Frontier for Progress. Surgical Oncology Clinics of North America.
Sugarbaker, P. et al. (2017, July). Long-term regional chemotherapy for patients with epithelial malignant peritoneal mesothelioma results in improved survival. European Journal of Surgical Oncology.
Sugarbaker, P. (2017, June 5). Intra-abdominal manifestations of pleural mesothelioma. Annals of Translational Medicine.
Common Questions About Dr. Paul Sugarbaker
Does Dr. Paul Sugarbaker treat peritoneal mesothelioma?

Dr. Paul Sugarbaker is a leading expert on peritoneal mesothelioma. He is recognized globally for his innovative surgical procedures that significantly extend patient survival times.

What is the Sugarbaker Procedure?

The Sugarbaker Procedure is a combination therapy that involves cytoreductive surgery to remove tumor masses, followed by circulating heated chemotherapy in the abdomen to kill remaining tumor cells. Dr. Paul Sugarbaker is credited with developing this breakthrough therapy, which has extended survival for peritoneal mesothelioma patients by 10 years or more.

Is HIPEC effective at treating peritoneal mesothelioma?

HIPEC is an effective treatment for peritoneal mesothelioma patients. The average survival for peritoneal mesothelioma patients was approximately six months before the availability of HIPEC treatment. With the introduction of HIPEC therapy, 50% of patients now live longer than five years.

How do I choose a mesothelioma doctor that is right for me?

Choosing the right mesothelioma doctor involves researching their years of experience treating mesothelioma. You will also want to verify that your insurance plan covers your doctor.

Where is Dr. Paul Sugarbaker located?

Dr. Paul Sugarbaker currently practices in a limited capacity at Sugarbaker Oncology Associates in Washington, D.C. His primary focus is the research group he founded in 1993, the Foundation for Applied Research in Gastrointestinal Oncology.

FARGO continues to promote research, education and patient care in gastrointestinal oncology. The goal is to provide international support for clinicians and researchers to improve treatment options and outcomes for gastrointestinal cancer patients.