About Petr Hausner
Accolades

Pleural and Lung Cancer

Excellence in Research

Team Leader

VA Doctor

20+ Years of Experience
As a medical oncologist, Dr. Petr F. Hausner also treats mesothelioma patients at the University of Maryland Greenebaum Cancer Center, which boasts a special department for mesothelioma and other asbestos-related ailments. He is also an associate professor at the University of Maryland School of Medicine.
Hausner was born in Prague, in the former Czechoslovakia, to parents who were Holocaust survivors. In 1972, he graduated from the First Medical School at Prague's Charles University.
He spent his formative years as the school's Assistant Professor of Medicine in the Laboratory of Clinical Immunology.
His 1985 Ph.D. thesis was entitled, "Immunologic Mechanisms in the Prognosis of Melanoma." As his interests shifted to oncology, he joined the research laboratory of the Oncology Department, became board certified in Medical Oncology, was promoted to Associate Professor of Oncology and ultimately became vice-chair of the department.
Under "glasnost," which was Mikhail Gorbachev's late 1980s policy for increased openness and transparency in the Soviet Union government, Hausner was allowed to apply for a fellowship at the National Cancer Institute (NCI), National Institutes of Health (NIH) in Bethesda, Maryland. After years of laboratory research, he became a board-certified Internist and Medical Oncologist.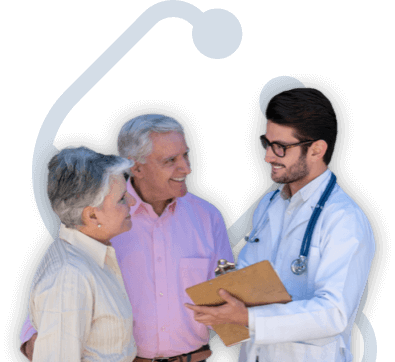 Get the Best Treatment
Get help connecting with Dr. Hausner and find the treatment that's best for you.
Get Help Now
In 1998, Hausner became a staff oncologist at the Greenebaum Cancer Center, a facility that accepts patients who have had unsuccessful treatments at other institutions. And in 1999, he was appointed Chief of Hematology and Oncology at the Baltimore VA Medical Center, where he is involved in administrating the oncology departments and improving the safety of patients while maintaining the effectiveness of cancer care.
Though slow, there is progress in the understanding of the biology of mesothelioma. Treatments based on previous trials and developed through understanding of…all the experience oncology has acquired in more common diseases will help to formulate the most burning questions for the next clinical trials.
Research and Publications
Hausner is a prolific clinical researcher centering on solid cancers like mesothelioma, lung cancer and other thoracic malignancies. He is also particularly interested in melanoma and other skin cancers, including Kaposi sarcoma.
He has published 96 papers and over 130 abstracts, and has contributed articles to seven medical textbooks. In a mesothelioma overview article for the University of Maryland, Dr. Hausner highlighted the benefits of Pemetrexed, a chemotherapeutic drug offered at the Greenebaum Cancer Center that has already been shown to have significant success in completed trials.
His current laboratory research focuses on the cellular and tissue levels of cancer growth. Other research subjects include: gap junctional intercellular communications and their function in drug resistance; phenotypic changes related to the epithelial mesothelial transition in melanoma and mesothelioma; and the pathogenesis and spread of mesothelioma.
See More Top Mesothelioma Doctors
Disclaimer: Dr. Petr Hausner has no professional affiliation with Asbestos.com.

Get Help Contacting this Doctor
Find an Active Mesothelioma Clinical Trial
Find Now
5 Cited Article Sources
The sources on all content featured in The Mesothelioma Center at Asbestos.com include medical and scientific studies, peer-reviewed studies and other research documents from reputable organizations.
How did this article help you?
What about this article isn't helpful for you?
Did this article help you?
Thank you for your feedback.
Would you like to speak with a Patient Advocate?
Last Modified July 31, 2020