Pleural Specialist
A medical doctor who treats pleural mesothelioma, an asbestos-related cancer that develops in the pleura, which is the thin lining that covers the lungs and chest wall.
Dr. Christine L. Lau
Thoracic Surgeon
Table Of Contents
Renowned thoracic surgeon Dr. Christine Lau at the University of Maryland School of Medicine is best known for her leadership role in advancing treatment and improving outcomes of patients undergoing lung transplantation.
Get to Know Dr. Christine Lau
Dr. Christine Lau was named chief of surgery at the University of Maryland School of Medicine in 2019, taking leadership of one of America's most acclaimed academic medical centers.
She is the first woman to chair the department of surgery at the University of Maryland School of Medicine since it opened in the 1800s. She also is one of only a few women to lead a major department of surgery in the United States today, according to the school.
Lau served previously at the University of Virginia School of Medicine, division of thoracic and cardiovascular surgery. She played a major role in both the lung cancer and mesothelioma cancer programs there.
She has continued her mesothelioma treatment work at the University of Maryland, performing aggressive surgery for the rare peritoneal mesothelioma cancer.
Contact Dr. Christine L. Lau
Specialties of Dr. Christine L. Lau
Pleural and lung cancer
Research
Thoracic surgery
Dr. Christine L. Lau's Experience and Medical Education
Geisel School of Medicine at Dartmouth (M.D.)
Duke University Medical Center (Residency)
Washington University School of Medicine (Fellowship)
Awards and Certifications
Top Doctor in America, Newsweek
Double board certified in general surgery and thoracic surgery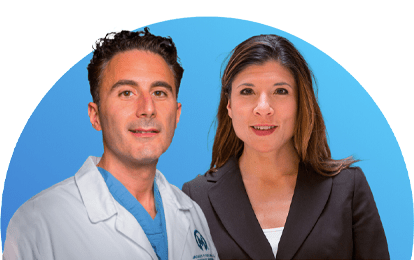 Find a Mesothelioma Specialist
Get specialized treatment from experienced mesothelioma doctors.
Testimonials
Dr. Mohan Suntha, president of the University of Maryland Medical Center: "Dr. Lau brings a stellar record of clinical and research accomplishments to our already outstanding department of surgery. Her demonstrated commitment to excellence in patient care, as well as to driving innovation and discovery, bode well for the future of the department."
Dr. E. Albert Reece, dean, University of Maryland School of Medicine: "She has been a true pioneer in the field of lung transplantation, and the School of Medicine will continue its upward trajectory resulting from her strong record of academic and clinical leadership."
Publications of Dr. Christine L. Lau
Prasad, N.K. et al. (2020, October). Ex Vivo Lung Perfusion: Current Achievements and Future Directions. Transplantation.
Pasrija, C., Shah, A., Kaczorowski, D.J. & Lau, C.L. (2020, July). Cardiac and Pulmonary Transplant Considerations During COVID-19 Pandemic. Innovations.
Shah, A. et al. (2020, March). Commentary: Does an expeditious evaluation for high-acuity lung transplant recipients make a difference? Journal of Thoracic and Cardiovascular Therapy.