Pleural Specialist
A medical doctor who treats pleural mesothelioma, an asbestos-related cancer that develops in the pleura, which is the thin lining that covers the lungs and chest wall.
Dr. Prashant C. Shah
Thoracic Surgeon
Table Of Contents
In the typically rigid and scientific world of surgery, Dr. Prashant Shah takes a special approach to patient care. He focuses equally on medical care and emotional support.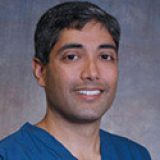 Baylor Scott & White Clinic Temple, Texas (TX)
Shah joined the Baylor Scott & White Health network in 2016, bringing his multidisciplinary approach to the treatment of malignant pleural mesothelioma to Scott & White Medical Center – Temple.
He emphasizes helping patients fully understand what they are facing, what their options are, and being alongside them every step of the way.
"It is an emotional, life-altering period, where they have to struggle with making drastic changes and rational decisions regarding options to advance their treatment," he said. "My foremost goal is for the patients and their family members to understand the multiple options that are available, and to understand that they are not alone."
With patients, he stresses the advantage of finding mesothelioma expertise like they have at the Baylor Scott & White Health network, which includes the Baylor University Medical Center in Dallas.
Shah also talks about hope, leaving behind the gloom-and-doom attitude that once was so prevalent when discussing mesothelioma, a cancer with no definitive cure.
"We're not moving mountains, but we are making steady progress. There is reason for hope now with mesothelioma," he told Asbestos.com. "There still is a long way to go, but we've come a long way, too. Attitudes [toward mesothelioma] are changing."
Contact Dr. Prashant C. Shah
Experience with Pleurectomy and Decortication
Shah's clinical expertise is based around an innovative multimodal approach to complex thoracic cancers, including mesothelioma, lung cancer, thymic carcinoma, mediastinal tumors, esophageal cancer and chest wall masses.
He performs all surgical options for mesothelioma, including the lung-sparing pleurectomy and decortication (P/D) for patients who qualify based on a variety of factors.
P/D often is accompanied by photodynamic therapy and a heated povidone-iodine wash to help eliminate any microscopic cancer cells left behind.
Shah also has earned a reputation for his skill in cutting- edge, minimally invasive surgical procedures that help patients shorten their post-surgery recovery.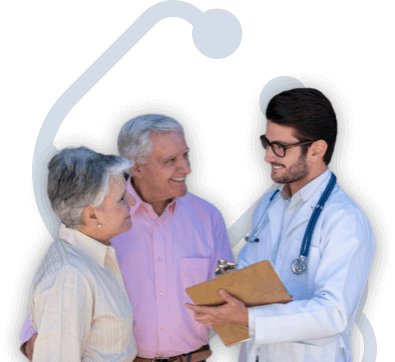 Talk to a Doctor About Your Diagnosis
We can help you or a loved one get in contact with Dr. Shah and find the treatment that's best for you.
Previous Stops Include Fox Chase and Brigham & Women's
Shah came to Baylor Scott & White Health after five years as a thoracic surgeon at the prestigious Fox Chase Cancer Center in Philadelphia. He spent the two previous years as a Harvard clinical instructor at Brigham & Women's Hospital in Boston.
He often shares medical experiences from his previous work, including his fellowships and residencies.
During extensive post-graduate training at institutions such as the State University of New York and Harvard University, Shah fostered a wide range of specialized medical interests. After his general surgery residency, he completed intensive studies for cardiothoracic surgery, thoracic oncology and minimally invasive thoracic surgery.
The rigorous training in all of these fields gave Shah the knowledge necessary to treat patients with complex chest cancers.
At Fox Chase Cancer Center, Shah performed minimally invasive and video-guided operations to provide his patients with the lowest risk of complications and the speediest post-operative recovery times possible.
At the sixth-annual Advances in Thoracic Oncology Conference, he spoke on a variety of topics, including the mesothelioma staging system, adjuvant therapies and different surgical strategies.

In 2019, at the 65th Annual Conference of the Indian Association of Cardiovascular-Thoracic Surgeons, Dr. Shah presented his modified trapdoor technique for coronary artery transfer. He also shared his research findings on a hand-made conduit for a right ventricle to pulmonary artery connection.
His team at Scott & White includes medical oncologists, pulmonologists and radiation oncologists. It also includes Dr. David Mason, chief of thoracic surgery and lung transplantation.
Shah's earlier clinical research dealt with airway obstruction, intrapleural pressure, open heart surgery and other topics in cardiovascular and thoracic surgery.
He was the lead presenter for an International Academy of Cardiology presentation discussing how secondary risk factors associate with cardiac surgery.