Pleural Specialist
A medical doctor who treats pleural mesothelioma, an asbestos-related cancer that develops in the pleura, which is the thin lining that covers the lungs and chest wall.
Dr. Rachel E. Sanborn
Medical Oncologist
Dr. Rachel Sanborn handles pleural mesothelioma as the co-director of the Thoracic Oncology Program at the Providence Cancer Institute in Portland, Oregon.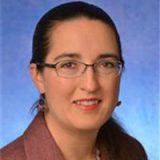 Providence Cancer Institute Oregon Portland, Oregon (OR)
Get to Know Dr. Rachel Sanborn
Dr. Rachel Sanborn serves as director of the phase I clinical trials program at the Earle A. Chiles Research Institute, which is a division of Providence Cancer Institute. She is the primary investigator in several clinical trials at Providence involving lung cancer.
Sanborn is part of an expert team of thoracic cancer specialists at Providence who guide patients through a program that includes screening, diagnostics, multidisciplinary treatment and monitoring. She makes sure all phases of care are covered.
While much of her time is spent with lung cancer patients, Sanborn also has a strong clinical interest in rare thoracic malignancies, including mesothelioma.
"What I enjoy most about being a medical oncologist is the close bond I develop with a patient and his family as we work together through a very difficult process," Sanborn said. "My job is to help them make decisions about a complicated illness so that we can find what feels right for that patient, and making sure we are providing the very best care possible."
Sanborn received her medical degree from Oregon Health & Science University. She did her residency in internal medicine at the University of Illinois and returned to Portland for a fellowship in medical oncology and hematology at Oregon Health & Science University.
Contact Dr. Rachel E. Sanborn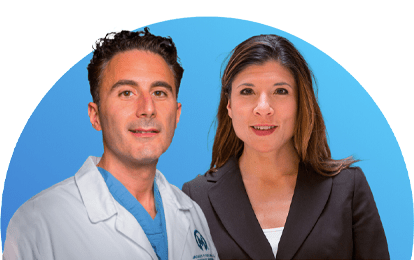 Find a Mesothelioma Specialist
Get specialized treatment from experienced mesothelioma doctors.
Specialties of Dr. Rachel Sanborn
Lung cancer
Medical oncology
Thoracic oncology
Research
Dr. Rachel Sanborn's Experience and Medical Education
Providence Cancer Institute
Oregon Health & Science University (M.D. and fellowship)
University of Illinois (Residency)
Board certified in medical oncology and internal medicine
Awards and Certifications for Dr. Rachel Sanborn
Regional Top Doctor, Castle Connolly (2005)
See More Top Mesothelioma Doctors
Publications of Dr. Rachel Sanborn
Handy, J.R. et al. (2020, May). Results of Lung Cancer Screening in the Community. Annals of Family Medicine.
Arnold, S.M. et al. (2020, July). Phase II Trial of Carfilzomib Plus Irinotecan in Patients With Small Cell Lung Cancer Who Have Progressed on Prior Platinum-based Chemotherapy. Clinical Lung Cancer.
Horn, L. et al. (2019, November). Monitoring Therapeutic Response and Resistance: Analysis of Circulating Tumor DNA in Patients With ALK+ Lung Cancer. Journal of Thoracic Oncology.