Peritoneal Specialist
A medical doctor who treats peritoneal mesothelioma, an asbestos-related cancer that develops in the peritoneum, which is the lining that covers the abdominal cavity.
Dr. Randall Zuckerman
Surgical Oncologist
Table Of Contents
Dr. Randall Zuckerman is a renowned surgical oncologist at Renown Surgery Care in Reno Nevada.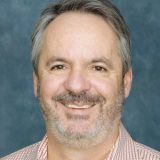 Renown Surgery Care Reno, Nevada (NV)
Get to Know Dr. Randall S. Zuckerman
Surgical oncologist Dr. Randall Zuckerman joined Renown Surgery Care in September 2022. Before that he working at the Kalispell Regional Medical Center for 6 years, bringing with him the specialized combination of cytoreductive surgery and hyperthermic intraperitoneal chemotherapy that has attracted patients from across the state.
The combination mesothelioma treatment procedure, also known as HIPEC, involves opening the abdomen and meticulously removing all visible tumor cells. The cavity and all the organs are then bathed in a heated chemotherapy solution for 90 minutes.
Recent studies have shown a more than 50% increase in survival time for peritoneal mesothelioma patients undergoing the treatment. It is performed only by a limited number of surgeons nationally.
It also is used now for certain cases of appendix cancer, ovarian cancer and gastric malignancies.
Contact Dr. Randall Zuckerman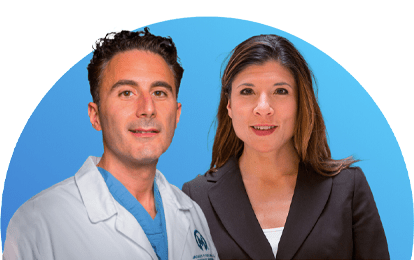 Find a Mesothelioma Specialist
Get specialized treatment from experienced mesothelioma doctors.
Specialties of Dr. Randall S. Zuckerman
Cytoreductive surgery
HIPEC
Peritoneal mesothelioma
Pancreatic disease
Gastric malignancies
Appendix cancer
Ovarian cancer
Dr. Randall S. Zuckerman's Experience and Education
Kalispell Regional Medical Center
University of Washington Medical School (Associate professor)
Frank H. Netter M.D. School of Medicine at Quinnipiac University
St. Vincent's Medical Center, Bridgeport, Connecticut
University of New South Wales (Fellowship)
Mary Imogene Bassett Hospital (Residency)
Dartmouth School of Medicine (M.D.)
Awards and Certifications
American Board of Surgery
Advisory Council for Rural Surgery, American College of Surgeons (Chair)
Americas Hepato-Pancreato-Biliary Association (Member)
Publications of Dr. Randall S. Zuckerman
Robbins, R. & Zuckerman, R. (2020, October). Perioperative Support in the Rural Surgery World. Surgical Clinics of North America.
Doty, B., Heneghan, S.J. & Zuckerman, R. (2009, December). General surgery contributes to the financial health of rural hospital and communities. Surgical Clinics of North America.
Doty, B. & Zuckerman, R. (2009, December). Rural surgery: framing the issues. Surgical Clinics of North America.