Peritoneal Specialist
A medical doctor who treats peritoneal mesothelioma, an asbestos-related cancer that develops in the peritoneum, which is the lining that covers the abdominal cavity.
Dr. Rod L. Flynn
Surgical Oncologist
Dr. Rod L. Flynn is a renowned surgical oncologist treating patients with peritoneal mesothelioma cancer at The Christ Hospital in Cincinnati, Ohio.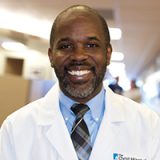 Christ Hospital Medical Center Cincinnati, Ohio (OH)
Get to Know Dr. Rod L. Flynn
Surgical oncologist Dr. Rod Flynn joined The Christ Hospital in 2017, improving the treatment of abdominal malignancies with the hyperthermic intraperitoneal chemotherapy procedure, also known as HIPEC.
Flynn combines HIPEC with cytoreductive surgery, dramatically increasing survival rates for diseases such as peritoneal mesothelioma cancer. The combination treatment is available only at select mesothelioma specialty centers.
HIPEC has been proven to stop – or at least significantly delay – abdominal tumor recurrence while minimizing the often-troublesome side effects of traditional systemic chemotherapy.
Flynn, who was born at The Christ Hospital, helped develop the HIPEC program at the Cancer Treatment Centers of America facility in Philadelphia.
He also treats pancreatic, liver, bile duct and small and large intestinal cancers. He performs laparoscopic surgery and laparoscopic staging of intra-abdominal malignancies, and is trained in the complex Whipple procedure, used for certain types of pancreatic cancer.
Beyond traditional medicine, Flynn talks often about a holistic approach to treatment that goes beyond the tumor itself, taking care of the mind, body and spirit of each patient.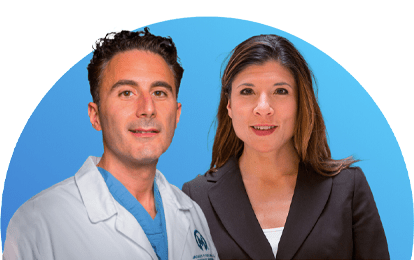 Find a Mesothelioma Specialist
Get specialized treatment from experienced mesothelioma doctors.
Specialties of Dr. Rod L. Flynn
HIPEC procedure
Cytoreductive surgery
Peritoneal mesothelioma
Minimally invasive surgery
Pancreatic cancer
Liver cancer
Intestinal cancers
Whipple procedure
Laparoscopic surgery
Dr. Rod L. Flynn's Experience and Medical Education
The Christ Hospital
Cancer Treatment Centers of America
University of Pittsburgh Medical Center (Fellowship)
Graduate Hospital (Residency)
Allegheny University Hospital (Internship)
University of Maryland School of Medicine (M.D.)
Awards and Certifications
Board certified in surgery
Ohio state medical license
Pennsylvania state medical license
Publications of Dr. Rod L. Flynn
Flynn, R.L. et al. (2019, November). Rare Presentation of Postsurgical Pyoderma Gangrenosum Presenting as Necrotizing Soft Tissue Infection. Advanced Skin Wound Care.