Pleural Specialist
A medical doctor who treats pleural mesothelioma, an asbestos-related cancer that develops in the pleura, which is the thin lining that covers the lungs and chest wall.
Dr. Roman Perez-Soler
Medical Oncologist
Dr. Roman Perez-Soler is the associate director of clinical oncology at the New York University Medical Center. He is also the chairman of the Department of Oncology at Montefiore Medical Center.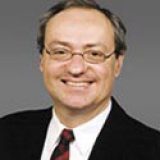 Montefiore Medical Center Bronx, New York (NY)
Get to Know Dr. Roman Perez-Soler
Perez-Soler received his medical degree in 1977 from the medical school at Universidad Autonoma de Barcelona. He completed his fellowship in medical oncology at the M.D. Anderson Cancer Center in Houston, Texas, where he subsequently practiced thoracic oncology for thirteen years.
Perez-Soler is internationally recognized for his efforts in developing non-surgical detection methods and treatments for patients with metastatic lung cancer and mesothelioma. He has authored and co-authored more than 150 scientific papers based on his research and clinical studies, and he is considered a world-renowned expert in the field of experimental cancer management.
In addition to his medical practice, he serves as the director of the Division of Medical Oncology and professor of medicine and molecular pharmacology at Albert Einstein College of Medicine — one of the largest and most prestigious academic medical centers in the nation.
Contact Dr. Roman Perez-Soler
Biotechnology and New Therapies
Perez-Soler is the founder of Aronex Pharmaceuticals, a biopharmaceutical company engaged in identifying and developing proprietary medicines for the treatment of cancer and other infectious diseases. He also founded Transave, Inc., a biotechnology company that develops inhaled anti-tumor agents and antibiotics for the treatment of lung diseases like cystic fibrosis and lung cancer. Aronex was acquired by Antigenics in 2001, and Transave has operated as a subsidiary of Insmed, Inc., since 2010.
Perez-Soler and his staff focus on developing new therapies while utilizing a variety of chemotherapeutic drugs to help slow tumor growth, limit the spread of metastatic cancer, reduce pain and prolong the lives of his patients. Spurred by advances in the fields of genetics and molecular biology, their new approach, called targeted molecular therapy, aims to fundamentally change the way cancer is diagnosed and treated.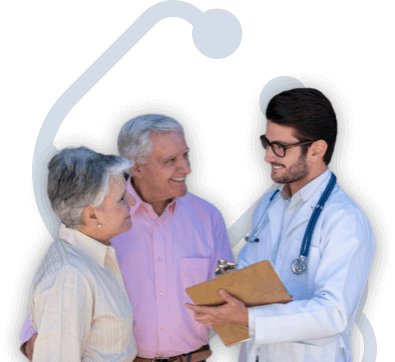 Talk to a Doctor About Your Diagnosis
We can help you or a loved one get in contact with Dr. Perez-Soler and find the treatment that's best for you.
According to Perez-Soler, "The molecules and pathways currently targeted by this revolutionary treatment approach are those that provide the cancer cell with the ability to divide continuously, resist cell death, invade surrounding tissues and metastasize to distant sites. The treatment approach has limited or nonexistent side effects on normal cells of the body, and it can also complement other existing cancer therapies. Targeted molecular therapy could provide promising results for people with advanced lung cancer."
Dr. Perez-Soler was chosen to conduct an interview with WebMD Live, discussing current approaches to the treatment of lung cancer.
Perez-Soler has contributed to a wide array of clinical studies, including "Erlotinib in Treating Patients with Early-Stage Non-Small Cell Lung Cancer" and "A Phase II Study of Imtox-25 in Adults with Refractory/Relapsed Cd25 Positive Adult T Cell Leukemia/Lymphoma." His research on new and experimental treatments has resulted in notable success with chemotherapy-related medications such as liposome-entrapped Cisplatin analog (L-NDDP) and Erlotinib. He is also conducting research on Crizotib, a drug which is proving effective in the treatment of certain late-stage, non-small cell lung carcinomas.
Dr. Perez-Soler's Publications
With over 53 scholarly articles appearing in international journals, Perez-Soler is a respected medical author. His most influential contribution to mesothelioma literature was published in the Journal of Clinical Oncology and discussed the results of a phase II clinical trial investigating the intrapleural administration of a chemotherapeutic drug.