About Scott J. Swanson
Accolades

Pleural and Lung Cancer

Excellence in Research

Team Leader

20+ Years of Experience

Video-Assisted Thoracoscopic Surgery
A high percentage of Dr. Scott Swanson's patients are drawn to the international Mesothelioma Program (IMP) because of its surgical excellence.
Many IMP physicians select minimally invasive surgery for their patients to help reduce the impact of the treatment. One such surgical procedure favored by Swanson is video-assisted thoracic surgery.
Video-Assisted Surgery
Several procedures commonly performed on mesothelioma patients, including lung resections and decortications, may now be conducted with video assistance.
This procedure allows surgeons to see into the chest with video technology instead of large incisions in the patient's body. Surgeons favor video-assisted surgery for their patients because it reduces pain, post-operative complications and recovery time.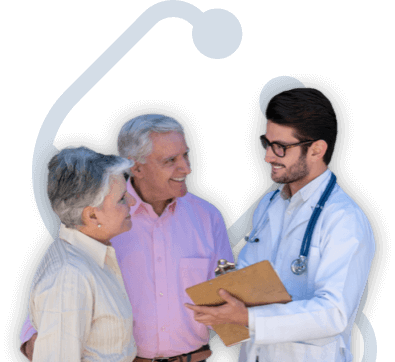 Get the Best Treatment
Get help connecting with Dr. Swanson and find the treatment that's best for you.
Get Help Now
Swanson has been studying surgical procedures since 1990, when he served a residency in general surgery at Brigham and Women's Hospital. He went on to complete a cardiothoracic fellowship in 1994, after which he became board certified in Thoracic Surgery.
Swanson currently is a professor of surgery at Brigham and Women's Hospital. He has co-authored 66 articles published by the team at Brigham and Women's as well as the Atlas of Minimally Invasive Thoracic Surgery.
See More Top Mesothelioma Doctors
Dr. Swanson's Publications
Most recently published in Chest Journal and Academic Radiology, Swanson's writing offers patients and medical professionals insight into topics such as multidisciplinary care in a comprehensive cancer center and complications that occur after mesothelioma patients receive extrapleural pneumonectomies.
Disclaimer: Dr. Scott J. Swanson has no professional affiliation with Asbestos.com.

Get Help Contacting this Doctor
Find an Active Mesothelioma Clinical Trial
Find Now
6 Cited Article Sources
The sources on all content featured in The Mesothelioma Center at Asbestos.com include medical and scientific studies, peer-reviewed studies and other research documents from reputable organizations.
How did this article help you?
What about this article isn't helpful for you?
Did this article help you?
Thank you for your feedback.
Would you like to speak with a Patient Advocate?
Last Modified August 9, 2020