Pleural Specialist
A medical doctor who treats pleural mesothelioma, an asbestos-related cancer that develops in the pleura, which is the thin lining that covers the lungs and chest wall.
Dr. Scott J. Swanson
Thoracic Oncologist
Dr. Scott Swanson is the well-respected director of the minimally invasive thoracic surgery program at Brigham and Women's Hospital in Boston.
Get in Touch
Get to Know Dr. Scott J. Swanson
Thoracic surgeon Dr. Scott Swanson treats patients with all types of cancer at Brigham and Women's Hospital, including lung and esophageal cancer and malignant pleural mesothelioma.
A graduate of Harvard Medical School, Swanson now serves there as chief surgical officer and professor of surgery. He also is part of the International Mesothelioma Program, focused on mesothelioma treatment, and the gastrointestinal program at the Dana-Farber Cancer Institute.
Swanson specializes in minimally invasive surgery, including video-assisted surgery, which helps ease the impact of treatment by reducing post-operative complications and recovery time.
His clinical interests also include thymoma, sarcoma, non-small cell and small cell lung cancer. He has helped produce several educational videos focusing on novel video-assisted surgery.
Contact Dr. Scott J. Swanson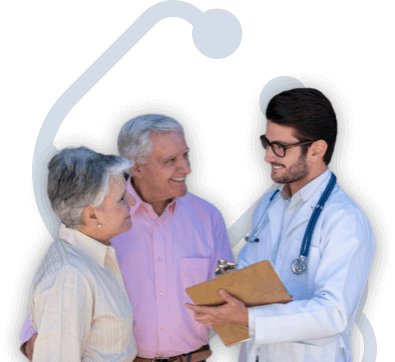 Talk to a Doctor About Your Diagnosis
We can help you or a loved one get in contact with Dr. Swanson and find the treatment that's best for you.
Specialties of Dr. Scott J. Swanson
Minimally invasive surgery
Video-assisted surgery
Thoracic surgery
Lung cancer
Esophageal cancer
Thymic tumors
Pleural mesothelioma
Sarcoma
Dr. Scott J. Swanson's Experience and Education
Dana-Farber Cancer Institute
Brigham and Women's Hospital (Residency and Fellowship)
Harvard Medical School (M.D.)
Awards and Certifications
Top Doctors, Boston Magazine
America's Top Doctors, Castle Connolly
Disease center leader, Dana-Farber Cancer Institute thoracic surgery program
Board certified in surgery and thoracic surgery
Publications of Dr. Scott J. Swanson
Kandilis, A. et al. (2020, December 12). Residual Lymph Node Disease and Mortality Following Neoadjuvant Chemoradiation and Curative Esophagectomy for Distal Esophageal Adenocarcinoma. Journal of Thoracic and Cardiovascular Surgery.
Swanson, S.J. (2018, June). Minimally invasive surgery is best treatment for early lung cancer. Journal of Thoracic Disease.
Veluswamy, R.R. et al. (2015, October). Limited Resection Versus Lobectomy for Older Patients With Early-Stage Lung Cancer: Impact of Histology. Journal of Clinical Oncology.