Pleural Specialist
A medical doctor who treats pleural mesothelioma, an asbestos-related cancer that develops in the pleura, which is the thin lining that covers the lungs and chest wall.
Dr. Scott N. Gettinger
Oncologist
When Dr. Scott Gettinger was named to the staff at the Yale Cancer Center, he created a clear and ambitious goal for his practice.
Get to Know Dr. Scott Gettinger
Dr. Scott Gettinger graduated from medical school at the State University of New York at Brooklyn College in 1999 and later completed a consecutive residency and fellowship at the Beth Israel Medical Center in New York City. He has served at Yale Cancer Center since 2005 and is also an assistant professor of medicine and medical oncology.
In the thoracic oncology program at Yale, Gettinger treats various cancers that originate in the thoracic cavity, such as chest wall tumors, lung cancer and malignant mesothelioma.
Gettinger has contributed to several clinical trials exploring various thoracic malignancies and has examined the effects of the prominent chemotherapy drugs pemetrexed, Docetaxel and carboplatin, among other types of treatment. His research has appeared in the Journal of Clinical Oncology, Clinical Cancer Research and other scientific publications.
At Yale Cancer Center, Gettinger works closely with the Head and Neck Cancer Program. His research focuses on developing multidisciplinary approaches and innovative treatment regimens that incorporate novel targeted agents for patients with locally advanced disease.
Gettinger's other research has included clinical trial design; novel therapeutics for the treatment of lung and other thoracic cancers; and biomarkers, specific proteins found in a patient's blood that may indicate the presence or absence of a particular illness.
Contact Dr. Scott N. Gettinger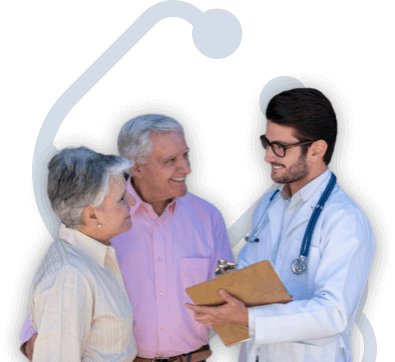 Talk to a Doctor About Your Diagnosis
We can help you or a loved one get in contact with Dr. Gettinger and find the treatment that's best for you.
Specialties of Dr. Scott Gettinger
Lung cancer
Immunotherapy
Thoracic oncology
Dr. Scott Gettinger's Experience and Medical Education
Yale Cancer Center
State University of New York At Brooklyn College (M.D.)
Beth Israel Medical Center (Residency and fellowship)
Awards and Certifications for Dr. Scott Gettinger
Board certified in medical oncology
Board certified in hematology
Publications of Dr. Scott Gettinger
Goldberg, S.B. et al. (2020, October 6). Randomized Trial of Afatinib Plus Cetuximab Versus Afatinib Alone for First-Line Treatment of EGFR-Mutant Non–Small Cell Lung Cancer: Final Results From SWOG S1403. Journal of Clinical Oncology.
Diab, A. et al. (2020, August). Bempegaldesleukin (NKTR-214) plus Nivolumab in Patients with Advanced Solid Tumors: Phase I Dose-Escalation Study of Safety, Efficacy, and Immune Activation (PIVOT-02). American Association for Cancer Research.
Bar, N. et al. (2020, June 18). Differential effects of PD-L1 versus PD-1 blockade on myeloid inflammation in human cancer. JCI Insight.
Wu, X. et al. (2020, May 25). Thermal ablation versus stereotactic body radiotherapy for stage I non-small cell lung cancer: A cost-effectiveness analysis. Journal of Clinical Oncology.
Goldberg, S.B. et al. (2020, May). Pembrolizumab for management of patients with NSCLC and brain metastases: long-term results and biomarker analysis from a non-randomised, open-label, phase 2 trial. Oncology.