Pleural Specialist
A medical doctor who treats pleural mesothelioma, an asbestos-related cancer that develops in the pleura, which is the thin lining that covers the lungs and chest wall.
Dr. Seth D. Blank
Thoracic Surgeon
Table Of Contents
Thoracic surgeon Dr. Seth Blank moved his practice in 2016 from Portland to Augusta, Maine, where he brought the same commitment to excellence and patient-centric care he's embodied for more than 25 years in the medical field.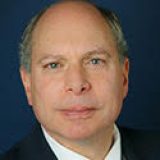 MaineGeneral Medical Center Flamouth, Maine (ME)
Dr. Seth Blank has taken a leadership role at MaineGeneral Medical Center after leaving the Portland Thoracic Surgery Center at Mercy Hospital, where he established a successful lung cancer screening program.
At MaineGeneral, much of his work involves lung cancer and other diseases, including malignant pleural mesothelioma. His other clinical interests include esophageal surgery, emergency thoracotomy for trauma or cardiac arrest, pneumonectomy, rib resection, flexible bronchoscopy, wedge resections, lobectomy, thoracentesis and mediastinoscopy.
In 2006, Dr. Blank performed the first minimally invasive lobectomy in Maine.
He has a special interest in minimally invasive surgical techniques, including video-assisted thoracoscopic surgery (VATS). Blank, who is originally from New York, earned his medical degree from Boston University School of Medicine before training in general surgery at Yale-New Haven Hospital and the Hospital of Saint Raphael.
After returning to Boston for a year to perform research at Massachusetts General Hospital, he completed his cardiothoracic training at Case Western Reserve University in Cleveland.
Blank joined the Portland Thoracic Surgery Center with longtime partner Joseph Schrader. Together, they provided the highest level of personal care and attention to detail that could be offered. It was a win-win for patients.

In 2019, MaineHealth Cancer Care Network recognized Dr. Blank as a leader in his field for his work promoting the importance of lung cancer screening.
Contact Dr. Seth D. Blank
Focus on Video Assisted Thoracoscopic Surgery (VATS)
Since transitioning from cardiothoracic surgery, Blank has focused a great deal of his professional attention on VATS, a much less invasive approach to chest surgery. For the VATS technique, Blank uses an endoscope and other devices to perform surgery for lung cancer, mesothelioma and other conditions.
Unlike traditional thoracic surgery, which requires an incision of 6-8 inches in length down the center of the chest, surgeons can perform VATS with three small incisions, typically 1 inch in length. The smaller incisions and special instruments of a VATS procedure make it as effective as traditional surgery — and with several noteworthy benefits.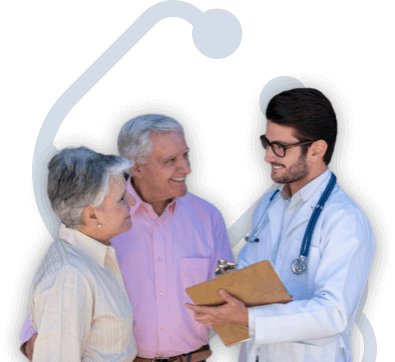 Get the Best Treatment
Get help connecting with Dr. Blank and find the treatment that's best for you.
Patients treated with VATS generally experience less blood loss and fewer complications than those who receive traditional surgery. The minimally invasive technique is also associated with shorter hospital stays and faster recovery time, as well as less postoperative pain and scarring.
VATS is just one of many advanced surgical techniques Blank and his team offered previously at Mercy Hospital.
Blank is a member of several professional medical organizations, including the American College of Surgeons, the Society of Thoracic Surgeons, the American College of Chest Physicians and the General Thoracic Surgical Club. He is certified in general and thoracic surgery by the American Board of Surgery and the American Board of Thoracic Surgery.