Pleural Specialist
A medical doctor who treats pleural mesothelioma, an asbestos-related cancer that develops in the pleura, which is the thin lining that covers the lungs and chest wall.
Dr. Steven M. Albelda
Thoracic Oncologist
Dr. Steven M. Albelda is the director of lung research and co-director of thoracic oncology laboratories at the University of Pennsylvania's School of Medicine.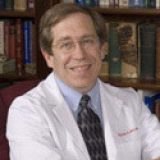 University of Pennsylvania School of Medicine Philadelphia, Pennsylvania (PA)
Since graduating from medical school in 1979, Albelda has become a notable clinician and researcher in the field of mesothelioma.
His influence can be seen throughout the world of mesothelioma research. His varied efforts have led to developing novel approaches to the treatment of lung and other cancers of the chest wall.
Albelda's multidisciplinary Thoracic Oncology Research Laboratory (TORL) pioneered the use of immunogene therapy to treat a variety of cancers. The lab conducted the first trials of gene therapy in mesothelioma patients.
Contact Dr. Steven M. Albelda
Research and Studies
He is associate editor of the American Journal of Respiratory Cell and Molecular Biology, holds positions on the editorial boards of Cancer Gene Therapy and the American Journal of Physiology, and has published more than 140 articles in numerous journals, all peer-reviewed.
Now at the University of Pennsylvania's School of Medicine, Albelda is the director of Lung Research, co-director of TORL, vice chief of the Pulmonary, Allergy and Critical Care Division and a professor of medicine.
His research involves work with human tumor samples, animal models and the conduct of clinical trials. At the Monell Chemical Senses Center in Pennsylvania, Albelda took part in a clinical trial seeking to detect early signs of lung cancer tumors by screening at-risk patients like smokers.

In November 2021, Dr. Albelda was appointed to Verismo Therapeutic's Scientific Advisory Board. Verismo is focused on CAR T-cell development and research. In a press release, Dr. Bryan Kim, Chief Executive Officer at Verismo, said, "Dr. Albelda brings over 30 years of expertise in oncological gene therapy and immunotherapy."
Focus on Mesothelioma Treatments
Albelda in 2007 spoke about newer approaches to mesothelioma treatment at the annual meeting of the National Research Centre for Asbestos Related Diseases in Australia.
At the conference, Albelda said:
Existing treatments for mesothelioma really only do half the job in tackling the disease, so researchers across the globe are looking for ways to increase a patient's quality and length of life after diagnosis. An area that holds much promise, we believe, is combining tumor surgery or chemotherapy with treatments, such as vaccines, that can boost the body's own immune system response and help us stop mesothelioma in its tracks.

Dr. Albelda

Director of Lung Research, Co-Director of Thoracic Oncology Laboratories
He also has participated in research that examines using a patient's own immune system to fight mesothelioma cancer. He described the process in the American Journal of Respiratory Cell and Molecular Biology.
"Now you're just using the gene therapy to trigger the immune system, and most of the killing [of cancer cells] will be done by the body's own immune system," Albelda said.
Albelda took part in clinical trials alongside Dr. Daniel Sterman of the Abramson Cancer Center in Pennsylvania, measuring the outcomes of genetically altered T-cells used to target mesothelioma tumors.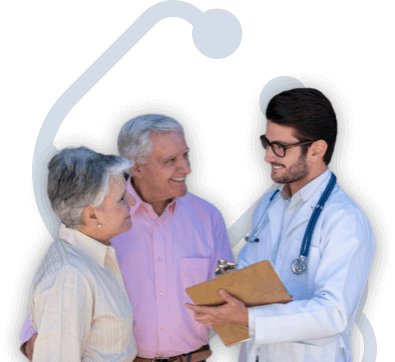 Talk to a Doctor About Your Diagnosis
We can help you or a loved one get in contact with Dr. Albelda and find the treatment that's best for you.
In a trial sponsored by the National Cancer Institute and the Richard M. Schulze Family Foundation, Albelda spent time evaluating the effects of using the common cold virus for mesothelioma tumor regression. He hopes they will eventually use interferon-alpha, an immune system stimulant, to fight early stage malignant mesothelioma.
Winner of the Wagner Award
In 2010, Albelda received the Wagner Award, the highest honor presented by the International Mesothelioma Interest Group.
The recognition is given every two years to a leader in the field who has made the most major and original contribution to the understanding of mesothelioma.
"Dr. Albelda is one of the rare individuals who have made outstanding contributions in both the basic biology of mesothelioma and in clinical application of this knowledge to patients," his award letter showed. "His work is poised to make significant therapeutic advances for this intractable malignancy."
Dr. Albelda's Publications
Albeda's writing primarily focuses on genetic therapy and growth factor for solid cancers. His work has appeared in Clinical Cancer Research and Critical Care Medicine, among other journals.