Pleural Specialist
A medical doctor who treats pleural mesothelioma, an asbestos-related cancer that develops in the pleura, which is the thin lining that covers the lungs and chest wall.
Dr. Tracey Weigel
Thoracic Surgeon
Table Of Contents
Thoracic surgeon Dr. Tracey Weigel has been a firm believer in the multidisciplinary approach to treating malignant pleural mesothelioma for many years.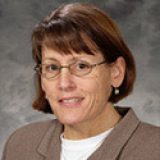 Westchester Medical Center Valhalla, New York (NY)
Get to Know Dr. Tracey Weigel
Dr. Tracey Weigel oversees all thoracic surgery functions at the Westchester Medical Center, along with those at nearby Maria Fareri Children's Hospital, MidHudson Regional Hospital and HealthAlliance Hospital.
Weigel treats pleural mesothelioma patients, performing extrapleural pneumonectomy and pleurectomy and decortication surgeries. More than anyone, she believes in the importance of chemotherapy and radiation as part of the treatment regimen.
Weigel believes this type of team approach to treatment provides patients with much better care and an improved chance at long-term survival.
"Mesothelioma truly represents a disease that needs to be addressed in a multidisciplinary fashion," Weigel said. "I advise patients to talk with all three oncologists — a medical, radiation and surgical oncologist — all at once to ensure that all options are clearly explained up front, prior to treatment."
Weigel graduated from the University of Rochester School of Medicine in 1986 and finished her surgical residency at Brown University in 1993. She completed a fellowship in surgical oncology at Memorial Sloan Kettering Cancer Center in New York. At Brown, she also completed a research fellowship in tumor immunology/B-cell biology.
Contact Dr. Tracey Weigel
Specialties of Dr. Tracey Weigel
Lung cancer
Minimally invasive surgery
Video-assisted thoracoscopic surgery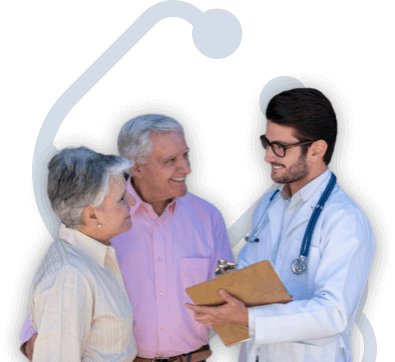 Talk to a Doctor About Your Diagnosis
We can help you or a loved one get in contact with Dr. Weigel and find the treatment that's best for you.
Dr. Tracey Weigel's Experience and Medical Education
Westchester Medical Center
University of Rochester School of Medicine (M.D.)
Rhode Island Hospital of Brown University (Residency)
University of Wisconsin Hospitals and Clinics (Residency)
Memorial Sloan Kettering Cancer Center (Fellowship)
Awards and Certifications for Dr. Tracey Weigel
Women in Business Awards, Westchester Magazine (2017)
Top Doctors for New York Metro, Castle Connolly (2016-2017)
Top Doctors for Cancer Edition, Newsweek (2015)
America's Top Doctors, Castle Connolly (2011-2017)
America's Top Doctors for Cancer, Castle Connolly (2011-2017)
Geriatric Patient Care Award, Society of Thoracic Surgeons (2010)
Board certified in cardiovascular surgery
Mesothelioma Clinical Trials Under Tracey Weigel, M.D.
Thoracic OncoGeriatric Assessment (TOGA) Trials
Publications of Dr. Tracey Weigel
Brongstein, M.E., Koo, D.C. & Weigel, T.L. (2019, August). Management of air leaks post-surgical lung resection. Annals of Translational Medicine.
Chen, J.T. et al. (2016, March). A Twelve-Year Consecutive Case Experience in Thoracic Reconstruction. Plastic and Reconstructive Surgery – Global Open.
Traynor, A.M. et al. (2013, July). Nuclear EGFR protein expression predicts poor survival in early stage non-small cell lung cancer. Lung Cancer.