About Tracey Weigel
Accolades

Pleural and Lung Cancer

Team Leader

Minimally Invasive Surgery

Video-Assisted Thoracoscopic Surgery

Board Certified in Thoracic and Cardiac Surgery
Dr. Tracey Weigel brought her strong sense of commitment to the Westchester Medical Center Health Network in Valhalla, New York, early in 2017, when she accepted the position as chief of thoracic surgery.
She now oversees all thoracic surgery functions at the Westchester Medical Center (WMC), along with those at the nearby Maria Fareri Children's Hospital, the MidHudson Regional Hospital and the Health Alliance Hospital.
Despite her management role, Weigel also will continue seeing pleural mesothelioma patients, performing extrapleural pneumonectomy (EPP) and pleurectomy/decortication (P/D) surgeries. More than anyone, she believes in the importance of chemotherapy and radiation as part of the treatment regimen.
"Mesothelioma truly represents a disease that needs to be addressed in a multidisciplinary fashion," Weigel said. "I advise patients to talk with all three oncologists, a medical, radiation and surgical oncologist, all at once to ensure that all options are clearly explained up front, prior to treatment."
She understands that communicating with the entire multidisciplinary team can help patients feel more at ease about their treatment and their stay at the hospital.
Weigel believes this type of team approach to treatment provides patients with much better care and an improved chance at long-term survival.
Plenty of Experience
Weigel brought more than 20 years of extensive clinical and research experience to the WMC department of surgery.
She previously served for more than four years as chief of thoracic surgery and medical director of the Comprehensive Thoracic Oncology program at Maine Medical Center, where she coordinated care across a seven-hospital system.
She also served at the University of Wisconsin-Madison Medical Center, the University of Pittsburgh and Memorial Sloan Kettering Cancer Center.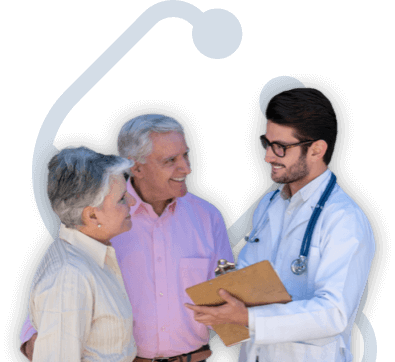 Talk to a Doctor About Your Diagnosis
We can help you or a loved one get in contact with Dr. Weigel and find the treatment that's best for you.
Get Started Today
Multidisciplinary Approach
Multidisciplinary treatment for mesothelioma is not uncommon at a specialty center. Treatment for the cancer can entail a number of procedures, including chemotherapy, radiation therapy and surgery.
Dr. Tracey Weigel

Chief of Thoracic Surgery

"I have a special interest in an aggressive but safe surgical approach…for patients who are acceptable surgical candidates."
Many patients receive two or more types of therapy, which can require additional planning but often extends a patient's survival. When this is the case, Weigel recommends that "treatments should be integrated due to their interdependence."
As a thoracic surgeon, Weigel knows firsthand the complexity of treatment can be a challenge, particularly with aggressive surgeries like P/D and EPP.
The surgeries are "long and tedious," Weigel said, "and [they] require meticulous attention to detail to remove the entire pleural-based tumor."
Safer surgery, however, is one of the major improvements she has seen in mesothelioma treatment over the last decade.
Her specialties include robotic thoracoscopic and laparoscopic surgeries. Those can be performed with lung cancer, thymectomy, esophagectomy and mediastinal masses.
She focused her clinical research on developing minimally invasive surgeries for lung cancer and esophageal cancer and the pre-operative assessment of high-risk COPD and geriatric patients.
She talks often about personalizing care for each patient, optimizing their candidacy for a curative, multimodality, minimally invasive approach to treatment.
Weigel also is looking forward to future involvement with mesothelioma clinical trials to explore additional progressive treatments for mesothelioma.
Mesothelioma Treatment Evolves
During her career, she has helped engineer significant changes in the way mesothelioma is treated, including "better chemotherapy and safer surgery."
Weigel takes special interest in the surgical improvements that can minimize a procedure's impact on a patient whose body is already weakened by cancer.
Certified through the American Board of Surgery and the American Board of Thoracic Surgery, Weigel also has experience with lung volume reduction surgery and esophagectomies.
In addition to studying advanced chemotherapy and radiology treatments, Weigel has worked on a number of studies about laparoscopic resections and CT scans in potential lung cancer screening programs funded by the National Institutes of Health.
Weigel graduated from the University of Rochester's School of Medicine in 1986 and finished her surgical residency at Brown University in 1993. She completed a fellowship in surgical oncology at Memorial Sloan Kettering Cancer Center in New York.
At Brown, she also completed a research fellowship in tumor immunology/B-cell biology.
See More Top Mesothelioma Doctors
Dr. Tracey Weigel's Publications
Featured in journals such as Annals of Thoracic Surgery and Clinical Nuclear Medicine, Weigel has authored 17 articles throughout her career, many of which explore issues of radiography techniques and minimally invasive surgical procedures.
Disclaimer: Dr. Tracey Weigel has no professional affiliation with Asbestos.com.

Get Help Contacting this Doctor
Find an Active Mesothelioma Clinical Trial
Find Now
3 Cited Article Sources
The sources on all content featured in The Mesothelioma Center at Asbestos.com include medical and scientific studies, peer-reviewed studies and other research documents from reputable organizations.
How did this article help you?
What about this article isn't helpful for you?
Did this article help you?
Thank you for your feedback.
Would you like to speak with a Patient Advocate?
Last Modified August 19, 2020