Immune Checkpoint Inhibitors for Mesothelioma
Fact Checked
Our fact-checking process begins with a thorough review of all sources to ensure they are high quality. Then we cross-check the facts with original medical or scientific reports published by those sources, or we validate the facts with reputable news organizations, medical and scientific experts and other health experts. Each page includes all sources for full transparency.
Medically Reviewed
A medical doctor who specializes in mesothelioma or cancer treatment reviewed the content on this page to ensure it meets current medical standards and accuracy.
This Page was Medically Reviewed By
Immune checkpoint inhibitors are a class of immunotherapy drugs that help the immune system fight cancer. Clinical trials are currently testing these drugs on mesothelioma.
Page Topics
Immune checkpoint inhibitors target specific proteins on the surface of cancer cells called antigens. In turn, the inhibitory effects of tumor cells on immune cells are minimized. This allows the immune system to better control the cancer.
Clinical trials are testing these innovative drugs to discover if they could play a role in the treatment of mesothelioma.
Immune checkpoint inhibitors that have or are being been tested on mesothelioma include:
None of these immunotherapy drugs have been approved to treat mesothelioma by the U.S. Food and Drug Administration (FDA), but several ongoing clinical trials could lead to approval.
The FDA has approved several immune checkpoint inhibitors to treat other cancers.
Yervoy was approved in 2011 to treat melanoma.
Keytruda was approved in 2014 to treat melanoma and was later approved to treat lung cancer, head and neck cancer, Hodgkin lymphoma, bladder cancer, gastric cancer and solid tumors with certain biomarkers.
Opdivo was approved in 2014 to treat melanoma and was later approved to treat lung cancer, kidney cancer, Hodgkin lymphoma, head and neck cancer, bladder cancer, colorectal cancer and liver cancer.
Atezolizumab (Tecentriq) was approved in 2016 to treat bladder cancer and was later approved to treat lung cancer.
Avelumab (Bavencio) was approved in 2017 to treat Merkel cell carcinoma and bladder cancer.
Imfinzi was approved in 2017 to treat bladder cancer.
Research on mesothelioma has shown that several immune checkpoint inhibitors are effective against the asbestos-related cancer, especially Keytruda and the combination of Opdivo and Yervoy.
How Do Immune Checkpoint Inhibitors Work?
Checkpoint inhibitors are antibodies that block antigens on the surface of cancer cells or block proteins on immune cells called T cells. Antigens work like a mask to hide cancer cells from the immune system.
These antigens are also called immune checkpoints.
Drugs that inhibit checkpoint antigens effectively unmask cancer cells, allowing the immune system to recognize and attack the cancer.
The antigens that checkpoint inhibitors block include CTLA-4 and PD-L1.
Imfinzi targets PD-L1.
Yervoy and tremelimumab target CTLA-4.
Keytruda and Opdivo target PD-1, a checkpoint protein on the surface of T cells. PD-1 normally attaches to PD-L1. By preventing this interaction, T cells are not fooled into thinking cancerous cells are healthy, allowing for an immune response.
Out of all of these drugs, Keytruda is the most well-known. In 2015, former U.S. President Jimmy Carter said Keytruda put his malignant melanoma into remission.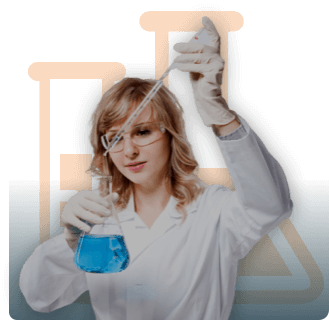 Find Immunotherapy Clinical Trials
Learn how to access mesothelioma clinical trials for immunotherapy.
Side Effects of Immune Checkpoint Inhibitors
Immune checkpoint inhibitors can cause side effects that are similar to other anti-cancer treatments such as chemotherapy and radiation therapy.
Common Side Effects of Checkpoint Inhibitors
Fatigue
Cough
Nausea
Loss of appetite
Diarrhea
Skin rash
Itchy skin
While some immune checkpoint inhibitor side effects overlap with those of more conventional treatments, the underlying cause is different.
Chemotherapy and radiation affect both cancerous and normal tissue. They work because they are much more damaging to rapidly dividing cancer cells than to normal cells.
Immune checkpoint inhibitors don't damage cells directly. Instead, they allow immune cells to recognize cancer cells and destroy them.
Because these drugs "turn up" the immune system, they may cause the immune system to attack healthy cells and organs, too. This can lead to serious side effects.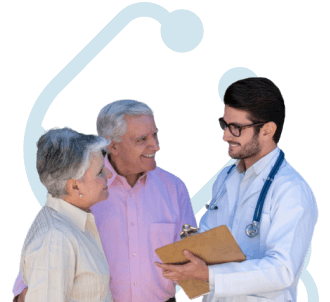 Find a Mesothelioma Cancer Center
Top mesothelioma cancer centers have cutting-edge technology and multidisciplinary teams with experience treating this rare disease.
How Common Are Serious Side Effects?
These serious side effects can occur in up to 30 percent of patients receiving checkpoint inhibitors. If they occur, they require immediate attention.
According to a 2018 Journal of the American Medical Association article, autoimmune complications of these therapies can affect a variety of tissues and organs.
Skin
Autoimmune skin side effects are the most common, affecting up to 30 percent of people.
Typical treatments for skin issues include topical steroids and antihistamines for mild cases. Oral steroids can be used to manage more serious skin side effects.
Gastrointestinal Tract
Autoimmune colitis — an inflammation of the lining of the colon — occurs in approximately 25 percent of patients taking Yervoy and less than 5 percent of people receiving anti-PD-1 or anti-PD-L1 single-drug therapy.
This side effect can be life threatening, so if you experience any changes in bowel habits, report this to your oncologist right away.
Mild cases can be managed with hydration and anti-diarrheal medication. More severe cases always require oral steroids.
This is different from diarrhea because of cytotoxic chemotherapy, which can be managed with oral hydration, electrolytes and antidiarrheal drugs.
Lungs
Between 2 to 5 percent of people treated with immune checkpoint inhibitors experience life-threatening pneumonitis or inflammation in the lungs.
Symptoms of pneumonitis include a dry cough, shortness of breath and low blood oxygen levels (hypoxia). These side effects are similar to pleural mesothelioma symptoms.
If you experience changes in your breathing when taking an immune checkpoint inhibitor, tell your oncologist immediately.
Endocrine System
The endocrine system includes glands that excrete hormones, which are found in many parts of the body. Symptoms of these autoimmune complications include fatigue, low blood pressure and headaches.
Up to 10 percent of people receiving anti-CTLA-4 therapy experience inflammation of the pituitary gland.
Up to 20 percent of people receiving checkpoint inhibitors experience hypothyroidism — low thyroid dysfunction and decreased metabolism.
Some portion of people will experience adrenal insufficiency, though the exact number isn't known.
Endocrine complications typically are permanent and are managed with replacement hormones.
Liver, Heart & Nervous System
Immune checkpoint inhibitor complications involving the liver, heart and nervous system are rare.
Liver: Complications occur in 1 percent of patients prescribe anti-PD1 and anti-PD-L1 therapies and 10 percent of patients receiving anti-CTLA-4 drugs.
Heart: Less than 1 percent of people taking immune checkpoint inhibitors experience inflammation of the lining of the heart.
Nervous System: Less than 1 percent of people experience autoimmune effects that affect nerves or brain tissue.
Clinical Trials Testing Mesothelioma Immune Checkpoint Inhibitors
The majority of mesothelioma clinical trials testing these drugs involve two immune checkpoint inhibitors. Combining drugs that target different antigens has a synergistic effect.
Some trials combine immune checkpoint inhibitors with chemotherapy or a mesothelioma vaccine.
Yervoy and Opdivo
Positive results from phase I and phase II trials of Yervoy and Opdivo in mesothelioma patients has led to a phase III clinical trial.
This is significant because phase III trials for mesothelioma are rare. It isn't common for a therapy to work well enough in a phase II mesothelioma trial to warrant further study. Researchers have high hopes for this study.
Imfinzi and Tremelimumab
Trials of Imfinzi and tremelimumab in mesothelioma patients began in 2016 and 2017. These trials are too new to produce results.
However, in 2015, an Italian clinical trial that combined these drugs proved clinical activity in mesothelioma, which means the study proved these drugs are effective but did not prove whether the drugs improved survival.
Imfinzi and Chemotherapy
In 2017, the Seattle Cancer Care Alliance opened a phase II clinical trial combining Imfinzi with the chemotherapy drugs cisplatin and pemetrexed (Alitma).
Keytruda and Mesothelioma Vaccine CRS-207
In 2017, the Moffitt Cancer Center in Tampa, Florida, opened a phase II clinical trial combining Keytruda with the mesothelioma vaccine CRS-207. The trial is available at five other cancer centers in the U.S.
---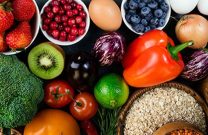 Get Free Recipes for Mesothelioma Patients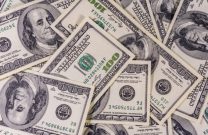 Access More than $32 Billion in Trust Funds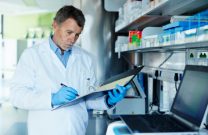 Find Active Mesothelioma Clinical Trials
---
Tell us what you think
Did this article help you?
How did this article help you?
What about this article isn't helpful for you?
Did this article help you?
Thank you for your feedback. Would you like to speak with a Patient Advocate?
---