Opdivo (Nivolumab)
Fact Checked
Our fact-checking process begins with a thorough review of all sources to ensure they are high quality. Then we cross-check the facts with original medical or scientific reports published by those sources, or we validate the facts with reputable news organizations, medical and scientific experts and other health experts. Each page includes all sources for full transparency.
Medically Reviewed
A medical doctor who specializes in mesothelioma or cancer treatment reviewed the content on this page to ensure it meets current medical standards and accuracy.
This Page was Medically Reviewed By
Nivolumab is the generic name of the immunotherapy drug Opdivo, manufactured by Bristol-Myers Squibb. It works with your immune system's T cells to recognize and attack cancer cells. It is FDA approved to treat non-small cell lung cancer but is also used as an off-label treatment for mesothelioma.
Page Topics
The U.S. Food and Drug Administration (FDA) in 2015 approved Opdivo as the first immunotherapy drug and second-line treatment for advanced non-small cell lung cancer (NSCLC).
Prior to FDA approval, two phase III clinical trials showed Opdivo significantly improved survival for NSCLC patients previously treated with platinum-based chemotherapy.
Of the 292 non-squamous (epidermoid) NSCLC patients given Opdivo, half were still alive at 12.2 months, compared to 9.4 months for patients given the chemotherapy drug docetaxel. In a separate clinical trial, Opdivo partially or completely shrank tumors in 20 percent of patients whose advanced squamous NSCLC had spread or grown after chemotherapy, compared to just 9 percent for patients taking docetaxel alone.
These results are promising for tough-to-treat cancers such as mesothelioma, which share similarities with NSCLC. Although the FDA has not approved a new treatment for first-line mesothelioma therapy since 2005, doctors and researchers believe Opdivo and other immunotherapy drugs will likely become the future of mesothelioma treatment.
It's the biggest breakthrough for lung cancer in recent history. It could signal a paradigm shift in the way many cancers are treated, including mesothelioma one day.

Dr. Raymond Wong

Pacific Heart, Lung & Blood Institute
Opdivo is available to mesothelioma patients through clinical trials and from doctors and oncologists who prescribe it as an off-label use.
In 2016, Bristol-Myers Squibb launched a massive phase III clinical trial for newly diagnosed mesothelioma patients testing a combination of its immunotherapy drugs Opdivo and ipilimumab (Yervoy) against standard-of-care chemotherapy.
The trial, which includes investigational sites in 20 countries and 17 cancer centers across the U.S., has shown early, impressive effectiveness involving the drug combination in second- and third-line treatments.
Opdivo (Nivolumab) Information
Name
Opdivo
Alternate Names
Nivolumab
Manufacturer
Bristol-Myers Squibb
Dosage
3 mg/kg every two weeks
Administration Route
Intravenous
Active Ingredient
Pemetrexed disodium heptahydrate
Drug Class
Targeted therapy
Medical Code
J9299
Interacting Drug
Zydelig (Idelalisib)
Medical Studies
Ipilimumab and Nivolumab in the Treatment of Malignant Pleural Mesothelioma (INITIATE)
FDA Warning
Pneumonitis, colitis, hepatitis, hypophysitis, encephalitis, nephritis, renal dysfunction, skin rash, fetal toxicity
How Does Opdivo Work?
Opdivo is an immune checkpoint inhibitor that works with the T cells of your immune system to recognize and attack threats such as cancer cells.
Cancer cells can sometimes disguise themselves from T cells, allowing tumors to grow faster and spread quicker.
They do this by using the PD-1 pathway. Many cancer cells have high expressions of the PD-L1 protein, which can fool T cells into thinking the cancer cells are healthy cells, thus inhibiting the immune system response.
Opdivo essentially blocks the cancer's ability to disguise itself, which in turn activates T cells to attack, resulting in decreased tumor growth.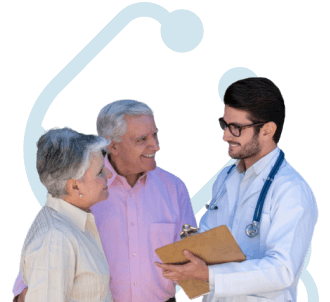 Find a Mesothelioma Cancer Center
Top mesothelioma cancer centers have cutting-edge technology and multidisciplinary teams with experience treating this rare disease.
Side Effects of Opdivo
PD-1 is a checkpoint protein found on T cells. It works as an off switch, keeping T cells from attacking other cells in the body.
By inhibiting PD-1, Opdivo allows T cells to recognize and attack deceptive cancer cells. However, Opdivo can also cause T cells to attack healthy cells contained within the organs and tissues in many areas of the body, affecting the way they work.
Immune-mediated reactions are the most severe side effects of Opdivo and other checkpoint inhibitors such as pembrolizumab (Keytruda).
These are rare — occurring in less than 4 percent of patients — and can become life-threatening:
Lung problems (pneumonitis)
Intestinal problems (colitis)
Liver problems (hepatitis)
Hormone gland issues (thyroid, pituitary, adrenal glands and pancreas)
Kidney problems including nephritis and kidney failure
Skin problems
Inflammation of the brain (encephalitis)
Problems with other organs
Opdivo is delivered by intravenous (IV) injection. In rare cases, this may lead to severe infusion reactions such as fever, dizziness, itching or rash and chills or shaking.
Common Side Effects of Opdivo
In clinical trials, the most common side effects of Opdivo when used alone were fatigue, lymphocytopenia (low white blood cells), low sodium, decreased appetite and pain in the muscles, bones and joints.
Other common adverse effects such as shortness of breath and cough can mirror symptoms of lung cancer or pleural mesothelioma.
Most patients do not experience all of the common side effects, and almost all are reversible and will regress after treatment is complete.
Side effects that are less common include:
Nausea
Anemia
Diarrhea
Constipation
Fever
Weight loss
High potassium
Low calcium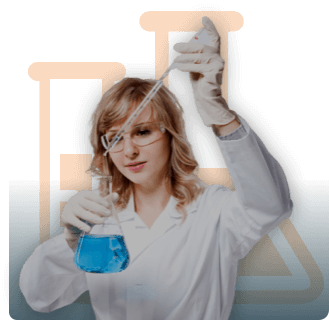 Find Immunotherapy Clinical Trials
Learn how to access mesothelioma clinical trials for immunotherapy.
Mesothelioma Clinical Trials Involving Opdivo
Researchers around the world are studying Opdivo — as a single therapy and in combination with other drugs — to treat mesothelioma.
Dutch Study Paves the Way
In 2015, scientists at the Netherlands Cancer Institute in Amsterdam began the first mesothelioma clinical trial for Opdivo, finding promising results. The study included 38 patients with recurrent pleural mesothelioma and met the primary goal of improving the disease control rate at three months between 20 to more than 40 percent.
"The toxicity was mild and long lasting results were observed. A clear correlation between PD-L1 expression and response was observed," lead researcher Josine Quispel-Janssen concluded.
French Study Shows Promise
Perhaps the most impressive results to date came from a multicenter phase II trial in France that included 125 patients with recurrent mesothelioma. The trial also measured the effectiveness of Opdivo in combination with Yervoy, an effective drug used for the management of a specific aggressive skin cancer called melanoma.
The results were presented at the 2017 American Society of Clinical Oncology (ASCO) annual meeting in Chicago.
Opdivo alone and in combination with Yervoy resulted in a disease control rate (DCR) — the percentage of patients in which the cancer either does not grow or shrinks — of 50 percent for those getting the drug combination and 44 percent for those receiving only Opdivo. Previous studies using other second-line treatments are usually under 30 percent, according to lead researcher Dr. Arnaud Scherpereel.
Tumors shrank in 26 percent of patients receiving the combination and 17 percent of patients getting the single drug, according to the study's results presented at ASCO. The progression-free survival (until the cancer worsens) was 5.6 months for the combination and four months for Opdivo alone.
"Both Opdivo alone and Opdivo plus ipilimumab reached their [primary] endpoint in second- and third-line MPM patients, increasing meaningfully the 12-week DCR," Scherpereel said. "Moreover, patients from both arms of this study seem to have prolonged median [overall survival] than all previous reports in this setting. Immunotherapy may provide new therapeutic options as second- and third-line treatment for patients [with relapsing malignant pleural mesothelioma]."
Phase III Trial Begins
The promising results from the French study led to the phase III clinical trial sponsored by Bristol-Myers Squibb. The trial began enrolling participants in 2016 and aims to include 600 mesothelioma patients across 20 countries, making it one of the largest mesothelioma-specific immunotherapy clinical trials in the world.
Prominent U.S. cancer centers with mesothelioma specialty programs, including Moffitt Cancer Center in Tampa and the Mayo Clinic in Rochester, Minnesota, are among the investigational sites currently engaged in such clinical trials.
In the randomized trial, the Opdivo and ipilimumab combination will be tested against a pemetrexed and cisplatin or carboplatin chemotherapy combination — the current standard of care regimen for mesothelioma patients.
We're ultimately hoping [with this trial] to forge a new standard of care for mesothelioma. We are only at the dawn of the immunotherapy revolution. We are moving inch-by-inch closer to better treatment for these cancers.

Dr. Patrick Ma

Lead investigator at the WVU Mary Babb Randolph Cancer Center in Morgantown, West Virginia
---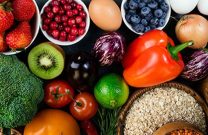 Get Free Recipes for Mesothelioma Patients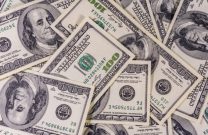 Access More than $32 Billion in Trust Funds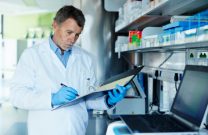 Find Active Mesothelioma Clinical Trials
---
Tell us what you think
Did this article help you?
How did this article help you?
What about this article isn't helpful for you?
Did this article help you?
Thank you for your feedback. Would you like to speak with a Patient Advocate?
---