PD-1 & PD-L1 and Mesothelioma
Fact Checked
Our fact-checking process begins with a thorough review of all sources to ensure they are high quality. Then we cross-check the facts with original medical or scientific reports published by those sources, or we validate the facts with reputable news organizations, medical and scientific experts and other health experts. Each page includes all sources for full transparency.
Medically Reviewed
A medical doctor who specializes in mesothelioma or cancer treatment reviewed the content on this page to ensure it meets current medical standards and accuracy.
This Page was Medically Reviewed By
Programmed death-ligand 1 (PD-L1) and its receptor, programmed cell death-1 (PD-1), are cell surface proteins that help control the immune system. Certain immunotherapy drugs block the interaction of these proteins to allow the immune system to fight cancers such as mesothelioma.
PD-1 serves an important role in our immune system. This specialized protein receptor is expressed on the surface of T cells, a type of white blood cell that helps protect the body from infection and disease.
T cells latch on to and inspect other cells for signs of cancer and illness. When a T cell inspects a healthy cell, its PD-1 binds to the healthy cell's PD-L1, which sends a signal to the T cell to leave the other cell alone.
Together these surface proteins act as a type of "off switch," suppressing T cell inflammatory activity.
This interaction, known as an immune checkpoint, helps prevent autoimmune diseases, which occur when the body's immune system attacks healthy cells by mistake.
But this can also protect a tumor from being destroyed by the immune system. Several cancers, including malignant mesothelioma, often express high levels of PD-L1. Tumor cells use this protein to hide from T cells.
Checkpoint inhibitor drugs such as pembrolizumab (Keytruda), nivolumab (Opdivo) and durvalumab (Imfinzi) are designed to block the PD-1 pathway and allow the immune system to recognize and attack cancer.
What is PD-L1 and Mesothelioma
PD-L1 acts as a mask for cancer cells. This protein has emerged as an important biomarker and target for mesothelioma immunotherapy.
Immunotherapy drugs that target PD-L1 include:
Atezolizumab (Tecentriq)
Avelumab (Bavencio)
Durvalumab (Imfinzi)
In 2018, the U.S. Food & Drug Administration (FDA) approved Imfinzi for patients with unresectable stage 3 non-small cell lung cancer (NSCLC) that hasn't progressed after chemotherapy and radiation therapy. The move was a promising step toward approval for pleural mesothelioma.
Researchers at Dana-Farber Cancer Institute in Boston are testing Imfinzi in combination with tremelimumab, a checkpoint inhibitor that blocks a protein receptor known as CTLA-4.
The drug combination has been effective in the treatment of melanoma. The Dana-Farber trial is the first to test the two drugs as a treatment for mesothelioma. The study is expected to run through 2024.
Bavencio showed early success in mesothelioma clinical trials. The drug — co-developed by Merck KGaA, Pfizer and Eli Lilly and Company — reduced tumor size in nearly 10 percent of mesothelioma patients. The 53 mesothelioma patients in the JAVELIN development program trial had a median progression-free survival of 17.1 weeks.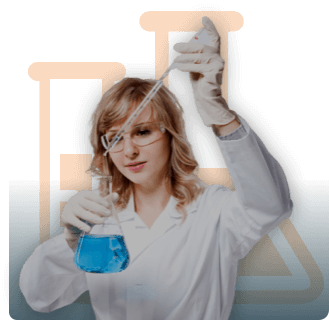 Find Immunotherapy Clinical Trials
Learn how to access mesothelioma clinical trials for immunotherapy.
Memorial Sloan Kettering Cancer Center in New York is leading a study involving Bavencio combined with targeted radiation. Researchers hope adding radiation will make the immunotherapy drug more effective. The trial is expected to run through 2020.
PD-1 and Mesothelioma
PD-1 is the receptor on T cells that binds to PD-L1 on healthy cells. Drugs such as Keytruda and Opdivo bind to and block PD-1. This prevents cancer cells from using PD-L1 to trick the immune system.
However, blocking PD-1 may lead to immune-dysfunction side effects, allowing the immune system to attack normal organs and tissues in any area of the body.
For many patients, the potential benefits outweigh the risks. Keytruda and Opdivo are already FDA approved for NSCLC and have yielded promising results in mesothelioma clinical trials.
Mesothelioma patients with high expressions of PD-L1 on tumor cells may qualify for these trials. The immunotherapy drugs may also be accessible through compassionate use programs or as an off-label use.
Pleural mesothelioma survivor Walter Merth began using Keytruda in March 2016. His tumors shrank by 53 percent in just two months. By eight months, CT scans showed no signs of cancer.
How Do You Test for PD-L1?
Testing for PD-L1 involves sending a piece of tumor tissue to a lab for analysis. The test measures how much PD-L1 a tumor expresses.
Doctors use this test to determine whether a cancer patient may benefit from anti-PD-1 or anti-PD-L1 drugs. Another emerging biomarker of response to anti–PD-1 therapy is the tumor mutational burden, which predicts favorable responses to immune checkpoint inhibitors.
Mesothelioma tumors with high expressions of PD-L1 may be more susceptible to drugs like Keytruda and Imfinzi. For example, Merth's cancer showed a 90 percent expression of PD-L1.
However, high expressions of PD-L1 do not guarantee a positive response to checkpoint inhibitors. Also, patients with low levels of PD-L1 may still have a strong response to immunotherapy.
A variety of factors — such as mesothelioma cell type and genetic mutations of the tumor — can influence how well checkpoint inhibitors work.
---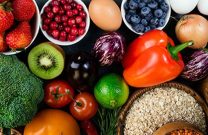 Get Free Recipes for Mesothelioma Patients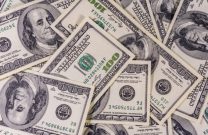 Access More than $32 Billion in Trust Funds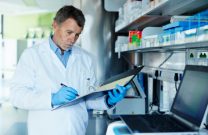 Find Active Mesothelioma Clinical Trials
---
Tell us what you think
Did this article help you?
How did this article help you?
What about this article isn't helpful for you?
Did this article help you?
Thank you for your feedback. Would you like to speak with a Patient Advocate?
---