A cancer vaccine is an immunotherapy drug that trains the body's immune system to recognize and fight cancer cells.
WT1 is a protein produced by the Wilms' Tumor 1 gene. WT1 protein is overexpressed (found in higher than normal amounts) on the surface of many types of cancer cells, including most mesothelioma cells. This makes it a good immunohistochemical marker for mesothelioma. Doctors look for WT1 and other markers during mesothelioma diagnosis.
WT1 Vaccine Fast Facts
Targets a protein overexpressed by mesothelioma cells
Stimulates the immune system to attack cancer cells
Meant to be combined with other treatments
Generic form galinpepimut-S awaiting a phase III clinical trial
The chemical markers of cancer are also known as antigens. For years, researchers have explored the potential of cancer-related antigens in immunotherapy.
In 2009, the National Cancer Institute (NCI) reviewed which antigens would be the best targets for immunotherapy. After scoring 75 antigens on several criteria, they calculated WT1 should have the highest priority in immunotherapy research.
Part of the reason is that a vaccine based on WT1 could work on many types of cancer. Cancers that overexpress WT1 include pleural mesothelioma, myeloid leukemia, multiple myeloma and ovarian cancer.
The WT1 cancer vaccine in development is called galinpepimut-S. The company Sellas Life Sciences is developing it based on research that began at the Memorial Sloan Kettering Cancer Center.
How Does the WT1 Vaccine Work?
Galinpepimut-S works as an immunostimulant. It is a synthetic peptide vaccine made out of molecules similar to those in the WT1 protein. When the body's immune system learns to recognize the vaccine as a foreign invader, the immune system also learns to attack any cell overexpressing the WT1 protein.
The WT1 cancer vaccine is meant to be given along with other cancer treatments. After doctors have removed tumors from the body through conventional therapies, the cancer vaccine could enable the body's immune system to kill any remaining cancer cells.
Researchers believe the body's immune system would then also be able to target cancer cells if they return.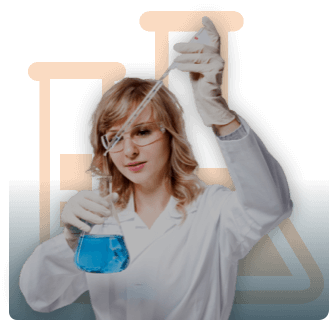 Find Immunotherapy Clinical Trials
Learn how to access mesothelioma clinical trials for immunotherapy.
Sign Up Now
Galinpepimut-S in Mesothelioma Clinical Trials
In 2017, Clinical Cancer Research published the results of a phase II clinical trial of adjuvant (postoperative) galinpepimut-S involving 41 pleural mesothelioma patients. The promising findings prompted the U.S. Food and Drug Administration (FDA) to grant galinpepimut-S orphan-drug status for mesothelioma.
Orphan-drug designation encourages the development of treatments for rare diseases through tax incentives, grants and waivers that reduce development costs. Companies also receive the exclusive rights to develop the drug for a period of time.
In the trial, doctors first eliminated as much cancer as possible from patients' bodies through surgery and chemotherapy. Then they gave the experimental group of patients the WT1 vaccine to try to prevent tumors from regrowing.
Both groups also received two medicines, called GM-CSF and Montanide, designed to help the vaccine work more effectively.
The experimental group went a median of 10.1 months without cancer recurrence, versus 7.4 months for the control group.
Median survival was 22.8 months for the patients who received the vaccine, compared to 18.3 months for patients who did not receive the vaccine. However, the phase II trial was too small to show a statistically significant difference in treatment outcomes.
The side effects of galinpepimut-S were mild, so the study did confirm the treatment's safety.
The FDA has given the go-ahead to conduct a phase III clinical trial to test the vaccine's effectiveness for mesothelioma in a larger number of patients. Sellas Life Sciences is planning to begin the phase III trial once they have raised enough funding.
Access More than $32 BIllion in Trust Funds
Learn How
6 Cited Article Sources
The sources on all content featured in The Mesothelioma Center at Asbestos.com include medical and scientific studies, peer-reviewed studies and other research documents from reputable organizations.
How did this article help you?
What about this article isn't helpful for you?
Did this article help you?
Thank you for your feedback.
Would you like to speak with a Patient Advocate?
Last Modified October 7, 2020