Mesothelioma has a reputation as an aggressive cancer with a poor prognosis. It is stubbornly resistant to existing cancer therapies, so the greatest hope for patients rests on medical research and innovation.
Because mesothelioma is rare, there are not as many resources dedicated to it as there are for other diseases such as lung cancer or breast cancer.
There are a few American institutions that focus on improving treatment for mesothelioma. Many of them explore experimental treatment strategies by conducting clinical trials.
Brigham and Women's: International Mesothelioma Program
The International Mesothelioma Program is one of the world's top treatment centers for pleural mesothelioma. It is located in Boston at the prestigious Brigham and Women's Hospital.
The program was founded in 2002 by Dr. David Sugarbaker, a pioneer in multimodal therapy for pleural mesothelioma. Many doctors consider the approach Sugarbaker developed in Boston as the gold standard for patients eligible for surgery.
Now under the leadership of Dr. Raphael Bueno, the International Mesothelioma Program continues to research ways to improve treatment for pleural mesothelioma.
Baylor College of Medicine: Mesothelioma Treatment Center
In 2014, Sugarbaker became the first director of the new Lung Institute at the Baylor College of Medicine in Houston. He arrived with the resolution to build another world-class mesothelioma program, as he had in Boston.
As a result, Baylor's Mesothelioma Treatment Center quickly became a powerhouse for medical science. There, researchers can draw on resources of one of the largest health science complexes in the world.
Sugarbaker's team looks for ways to improve intraoperative chemotherapy for pleural mesothelioma. They also test combinations of immunotherapy drugs in clinical trials.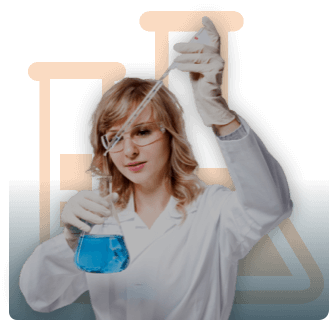 Clinical Trials for Mesothelioma Patients
Find mesothelioma clinical trials near you and learn how to sign up.
Start Now
University of Chicago Cancer Center: Mesothelioma Program
In 2002, researchers at the University of Chicago Medicine Comprehensive Cancer Center rewrote the book on malignant mesothelioma. It was here that a team led by Dr. Nicholas Vogelzang discovered the first chemotherapy combination to be FDA-approved for mesothelioma treatment.
When immunotherapy began to revolutionize lung cancer treatment, Chicago's mesothelioma program saw its potential. In 2015, the program conducted one of the first major trials of pembrolizumab (Keytruda) for mesothelioma.
The mesothelioma program's research efforts continue under the leadership of Dr. Hedy Kindler, a former president of the International Mesothelioma Interest Group.
H. Lee Moffitt: Mesothelioma Research and Treatment Center
In 2012, the H. Lee Moffitt Cancer Center & Research Institute in Tampa set up a specialized mesothelioma program to take full advantage of its doctors' talent and experience.
Moffitt's research team focuses on perfecting intensity-modulated radiation therapy and testing experimental immunotherapy treatments. They have also pioneered a method of injecting chemotherapy only into blood vessels that lead directly to a patient's tumor.
The Mesothelioma Research and Treatment Center conducts numerous clinical trials, including some open to patients with hard-to-treat cell types who are usually ineligible. The program is led by Dr. Scott Antonia.
Pacific Heart, Lung & Blood Institute: Pacific Mesothelioma Center
The Pacific Heart, Lung & Blood Institute is a nonprofit cancer research organization founded in 2002. The Los Angeles-based institute established its mesothelioma division in 2012 to expand its mission to develop immunotherapy and gene therapy treatments for cancer.
The Pacific Mesothelioma Center's research is guided by the director of UCLA's mesothelioma program, Dr. Robert Cameron. The center follows Cameron's philosophy of combining lung-sparing surgery with traditional and experimental cancer therapies.
The center has experimented with using stem cells as a drug-delivery vehicle for mesothelioma treatment. It also hosts its own tissue bank for research purposes.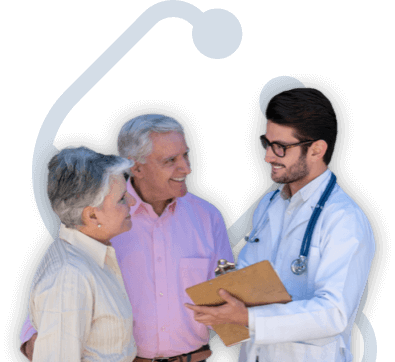 Find a Mesothelioma Cancer Center
Top mesothelioma cancer centers have cutting-edge technology and multidisciplinary teams with experience treating this rare disease.
Get Help Now
University of Vermont: Shukla Research Lab
The Department of Pathology at the University of Vermont Larner College of Medicine has a laboratory devoted to studying asbestos-related cancer.
The lab is run by Dr. Arti Shukla, an associate professor of pathology and laboratory medicine. Her team's goal is to discover the molecular basis for how asbestos causes disease.
Their work made headlines in 2018 when they published a report on how asbestos-exposed lung cells send signals that change the gene expression of mesothelial cells.
Massachusetts General: Vaccine and Immunotherapy Center
Massachusetts General Hospital in Boston founded the Vaccine and Immunotherapy Center in 2009. Its mission is to rapidly turn laboratory discoveries into improved medical treatments.
The center's work is guided by Dr. Mark Poznansky, a professor at Harvard Medical School. One of the center's laboratories, headed by Dr. Huabiao Chen, focuses on testing immunotherapy combinations that show promise for mesothelioma treatment.
Access More than $32 BIllion in Trust Funds
Learn How
7 Cited Article Sources
The sources on all content featured in The Mesothelioma Center at Asbestos.com include medical and scientific studies, peer-reviewed studies and other research documents from reputable organizations.
How did this article help you?
What about this article isn't helpful for you?
Did this article help you?
Thank you for your feedback.
Would you like to speak with a Patient Advocate?
Last Modified April 12, 2020