A pericardiectomy, which is also known as a pericardial window, can help with difficulty breathing, chest pain, heart palpitations and fatigue. The surgery can relieve pericarditis (inflammation of the pericardium) and pericardial effusion (buildup of fluid in the pericardium).
It's important to treat these conditions early before they cause deadly complications. If pericardial effusion goes untreated, for example, it can put a significant amount of pressure on the heart. This can cause the heart to compress, called cardiac tamponade.
A partial pericardiectomy removes the affected portion of the heart lining, while a total pericardiectomy removes as much of the heart lining as possible. In some cases of primary malignant pericardial mesothelioma (PMPM) the procedure may lengthen life span.
Pericardiectomy Surgery
During the Surgery
Before surgery, a patient receives general anesthesia and will remain asleep for the duration of the procedure, which lasts several hours. A surgeon makes an incision between the ribs and spreads the ribs apart with a mechanical spreader, giving access to the heart. The pericardium then is carefully stripped off and removed. Along with it, the surgeon removes fluid in the area as well as tumor growth. Once this is completed, the surgeon closes the initial incision.
After the Surgery
This procedure usually requires a hospital stay of one or two weeks, but the length of time varies by patient. While in the hospital, the patient receives pain medication as needed, and recovery is monitored by a doctor or nurse. In the first few weeks after this type of mesothelioma surgery, some patients experience complications such as fever, redness, severe pain, swelling or drainage from the incision site. Such complications may result in a longer hospital stay.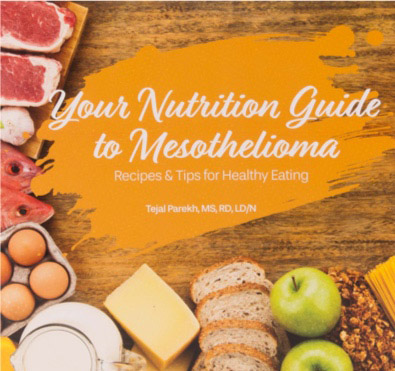 Free Mesothelioma Nutrition Guide
A balanced diet can help ease mesothelioma symptoms and speed recovery. Our guide has quick and easy recipes that can help improve your quality of life.
Get Free Recipes & Tips
Effects on Life Span
Depending on the progression of a patient's mesothelioma, pericardiectomy may improve prognosis or just alleviate symptoms. As a palliative measure, the procedure may have little effect on life span. For example, one patient in advanced stages of pericardial mesothelioma received a pericardiectomy to relieve symptoms. Because the cancer had already spread beyond the initial site, the procedure had little effect on life span and the patient lived for eight months after the operation.
In other patients with less progressed forms of the cancer, this surgery could have better results. In one mesothelioma patient, a pericardiectomy was followed by a chemotherapy regimen. This combination put the cancer into remission and the patient remained free of cancer at a three-year follow-up.
According to a 2018 case report, another pericardial mesothelioma patient was alive at four years of follow-up thanks to a pericardiectomy. The 54-year-old woman experienced a recurrence that was successfully treated with another surgery.
"Depending on the progression of a patient's mesothelioma, pericardiectomy may improve prognosis or just alleviate symptoms."
Finding a Doctor
Though specialists in pleural and peritoneal mesothelioma are found throughout the United States, the extremely rare incidence of pericardial mesothelioma makes it difficult for a doctor to specialize in the disease. Only 350 cases of pericardial mesothelioma are reported in medical literature, and the annual incidence is approximately 1 in 40 million (0.0022 percent).
Heart surgeons, known as cardiac surgeons, are the physicians who perform pericardiectomies. Patients should ask how many of these procedures a surgeon has performed to gauge the experience level of the physician. Certain hospitals perform more of these surgeries than others, such as the Cleveland Clinic in Ohio and the Mayo Clinic in Rochester, Minn.
Dr. Allan Klein is director of the Center for the Diagnosis and Treatment of Pericardial Diseases at Cleveland Clinic. Dr. Klein has also published several articles on pericardial disease and works with cardiac surgeons, such as Dr. A. Marc Gillinov and Dr. Douglas Johnston, who perform pericardiectomies at Cleveland Clinic.
Dr. Jae K. Oh is director of cardiac imaging and the pericardial disease clinic at Mayo Clinic in Rochester. Dr. Oh has published several articles on pericardial disease and often serves as the overseeing cardiologist for patients who undergo pericardiectomies with cardiovascular surgeon Dr. Hartzell V. Schaff.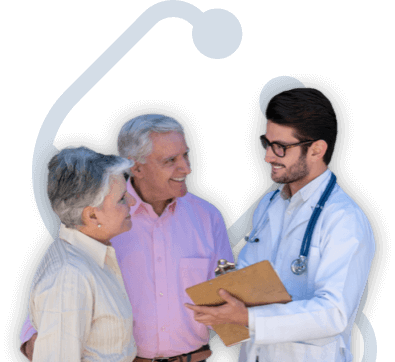 Find a Mesothelioma Cancer Center
Top mesothelioma cancer centers have cutting-edge technology and multidisciplinary teams with experience treating this rare disease.
Get Help Now
Case Reports
A 61-year-old woman went to the hospital seeking treatment for chest pain and shortness of breath. An echocardiogram indicated the presence of pericardial effusion, for which a pericardiocentesis was performed. A pericardiocentesis drains the excess pericardial fluid through a tube inserted into the heart sac. The patient's symptoms subsided after the procedure. Three months later the effusion returned and another pericardiocentesis successfully removed the fluid, which tested negative for malignant cells. The patient soon developed constrictive pericarditis and a partial pericardiectomy was performed. A biopsy collected during the surgery indicated pericardial mesothelioma and prompted surgeons to operate again, this time performing a total pericardiectomy to remove more of the heart lining. Four cycles of chemotherapy with cisplatin and pemetrexed were administered over four months, and the cancer went into remission. At three-year follow-up, the patient had no symptoms and remained cancer-free.
A 72-year-old man was experiencing head pressure (when lying down) for three months and chest pain for three weeks before he went to a hospital in December 2010. Echocardiography revealed pericardial effusion and thickening of the pericardium. A pericardiocentesis was performed to remove the pericardial effusion, and the fluid tested negative for malignancy. The fluid recurred and the patient underwent a pericardiectomy to treat the persistent pericardial effusion. The surgery was effective at relieving the patient's symptoms. A biopsy taken during the surgery confirmed the patient had PMPM. One cycle of chemotherapy with cisplatin and pemetrexed was administered and the patient developed acute kidney injury from the cisplatin; chemotherapy was discontinued as a result. The patient passed away in February 2011, six months after symptoms arose (the average life expectancy for pericardial mesothelioma).
A diagnosis of pericardial mesothelioma can feel devastating to a person and their loved ones. If you or a loved one is diagnosed with this cancer, consider joining the monthly mesothelioma online support group to connect with other people facing mesothelioma cancer.
Access More than $32 BIllion in Trust Funds
Learn How
12 Cited Article Sources
The sources on all content featured in The Mesothelioma Center at Asbestos.com include medical and scientific studies, peer-reviewed studies and other research documents from reputable organizations.
Butz, T., Faber, L., Langer, C., Korfer, J., Lindner, O., Tannapfel, A., … & Piper, C. (2009). Primary malignant pericardial mesothelioma – a rare cause of pericardial effusion and consecutive constrictive pericarditis: a case report. Journal of Medical Case Reports, 3(9256). doi:10.1186/1752-1947-0003-0000009256
Chahinian, A.P. (2005). Clinical presentation and natural history of mesothelioma: Pleural and pericardial. In Pass, H.I., Vogelzang, N.J. & Carbone, M. (Eds.), Malignant Mesothelioma (380-390). New York: Springer.
Cleveland Clinic. (2014). Search for a specialist. Retrieved from: http://my.clevelandclinic.org/p2/specialty_search.aspx
Kainuma, S., Masai, T., Yamauchi, T., Takeda, K., Ito, H., & Sawa, Y. (2008). Primary Malignant Pericardial Mesothelioma Presenting as Pericardial Constriction.Annals of Thoracic & Cardiovascular Surgery, 14(6). Retrieved from: http://www.atcs.jp/pdf/2008_14_6/396.pdf
Klein, A. (2010). Pericarditis and Pericardial Disease. Retrieved from: http://my.clevelandclinic.org/heart/webchat/pericarditis-and-pericardial-disease-dr-klein.aspx
Lee, M.J., Kim, D.H., Kwan, J., Park, K.S., Shin, S.H., Woo, S., … & Lee, W.S. (2011). A Case of Malignant Pericardial Mesothelioma with Constrictive Pericarditis Physiology Misdiagnosed as Pericardial Metastatic Cancer. Korean Circulation Journal, 41(6), 338-341. doi: 10.4070/kcj.2011.41.6.338
Mayo Clinic. (2014). Hartzell V. Schaff, M.D. Retrieved from: http://www.mayoclinic.org/biographies/schaff-hartzell-v-m-d/bio-20053174
National Institutes of Health. (2011).Cardiac tamponade. Retrieved from: http://www.nlm.nih.gov/medlineplus/ency/article/000194.htm
Southwestern Medical Center. (2010).Pericardiectomy. Retrieved from: http://www.utsouthwestern.edu/utsw/cda/dept27737/files/345006.html
Southwestern Medical Center. (2010).Pericarditis. Retrieved from: http://www.utsouthwestern.edu/utsw/cda/dept27737/files/173318.html
Feng, X., Zhao, L., Han, G., Khalil, M., Green, F., Ogilvie, T., & Krause, V. (2012). A case report of an extremely rare and aggressive tumor: Primary malignant pericardial mesothelioma. Rare Tumors, 4(2): e21. doi: 10.4081/rt.2012.e21
Rodriguez, M. et al. (2018). Recurrence of Pericardial Mesothelioma Affecting the Myocardium After Pericardial Resection. Retrieved from: https://www.ncbi.nlm.nih.gov/pubmed/29792828
How did this article help you?
What about this article isn't helpful for you?
Did this article help you?
Thank you for your feedback.
Would you like to speak with a Patient Advocate?
Last Modified August 27, 2020