If the general practitioner suspects the problem is more complex than what they are accustomed to treating, they may start the diagnostic process by sending you to a pulmonologist or radiologist to run additional tests. They also could send you directly to a surgeon for a tissue biopsy.
Because the early symptoms often mirror those of less serious illnesses — and mesothelioma cancer is so rare — the diagnostic process can be lengthy as doctors slowly rule out other problems. Many doctors are unfamiliar with the intricacies of mesothelioma, which may extend the diagnostic process.
If a mesothelioma diagnosis is reached, patients will be treated by several doctors with a wide range of medical specialties, starting a multidisciplinary approach to therapy. It could include medical oncologists, radiation therapists, surgeons, pulmonologists, internists and homeopaths. Depending on the first course of treatment, the patient's medical oncologist or surgeon could take the role of team leader to coordinate care.
Types of Medical Professionals
General Practitioner
The general practitioner might be the first doctor you see when a health issue develops, but they are unlikely to provide the diagnosis for something as serious as mesothelioma. They are family doctors who can diagnose and treat a wide variety of illnesses, but they traditionally do not specialize in any one particular type of medicine. They usually are unfamiliar with the characteristics of this rare disease.
A general practitioner provides basic medical care for all age groups and both sexes. They are the ones you call for cold or flu symptoms, and typical aches and pains. They can help manage chronic health problems, like high blood pressure or diabetes, too. They also can order chest X-rays for breathing problems, but often turn to a specialist who is more qualified in a particular field.
Early symptoms of mesothelioma often are vague and mirror those of less-serious illnesses which this doctor can treat, but if those symptoms persist, general practitioners will turn to a specialist to help you. It's good to have a general practitioner oversee your basic health care and know your medical history through annual physical exams. If they are familiar with you, they will know soon when something unusual develops.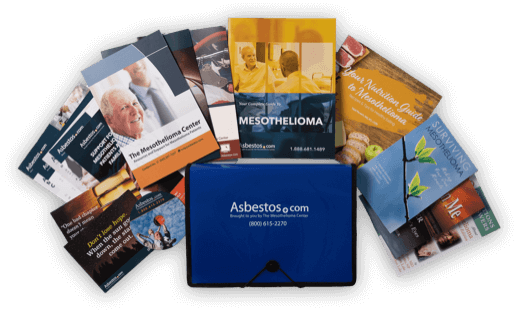 Get a Free Mesothelioma Guide
Free information, books, wristbands and more for patients and caregivers.
Get Your Free Guide
Oncologist

An oncologist is a medical doctor who specializes in the diagnosis and treatment of cancer. There are few oncologists who specialize in the treatment of mesothelioma. An oncologist is typically referred to you by a general practitioner.
An oncologist often will see you as part of the diagnosis process. They will help coordinate your care as you move forward. After the exact type and stage of cancer is identified, the oncologist will tailor a treatment plan to fit your individual needs, making sure all the other possible doctors — surgeons, radiologists and pulmonologists —are working toward the same goal of providing you with the best treatment.
The oncologist may ask you to undergo many procedures to positively identify the disease. There may be blood tests, biopsies and various imaging scans. At mesothelioma specialty centers, oncologists will meet regularly with the surgeons, pulmonologists and radiologists to discuss and coordinate care.
Radiologist

Radiologists usually play a big role in the diagnosis of mesothelioma, performing or overseeing the necessary imaging scans. They could order an X-ray, a CT scan, an MRI or a PET scan — or all of them — as part of the process. These images, all requiring a different type of technology, can reveal the presence and location of solid tumors within the body.
Once the tests are complete, the radiologist reads the images and files a report. The results provide the oncologist with information that helps with the possible diagnosis and determines if more tests should be done and if an invasive biopsy is needed. The scans also can estimate the stage of the disease if any exists.
Radiologists usually are referred by the oncologist, or even the general practitioner who wants to get a closer look at possible disease. They also work closely with doctors in the other medical disciplines to coordinate care of a patient. Imaging tests by the radiologist or a radiology technician also are done during the treatment process to determine how effective it is, and whether the tumors have shrunk.
Patients may have more than one radiologist, depending on the type of scan and what part of the body is being scanned. For example, some radiologists specialize in gastrointestinal scans. Once the official diagnosis is made, you may also begin seeing a radiology oncologist for treatment.
Radiation Oncologist

A radiation oncologist will play a key role in the development of a treatment plan for cancer patients, trying to shrink the tumors without hurting the surrounding healthy cells. They help determine if pre- or post-surgery radiation will be beneficial for the long term treatment plan.
These doctors will determine the most effective method for radiation delivery and exactly what type of radiation and dosage levels are necessary. They are responsible for overseeing the entire radiation treatment plan, fitting it around the work being done by the surgeon and general oncologist.
A radiation oncologist typically will have a consultation with the patient, reviewing previous medical records and conducting a physical exam to gather information before anything else is done. Radiation therapy has grown considerably more precise and effective in recent years, playing a bigger role in the treatment of mesothelioma patients.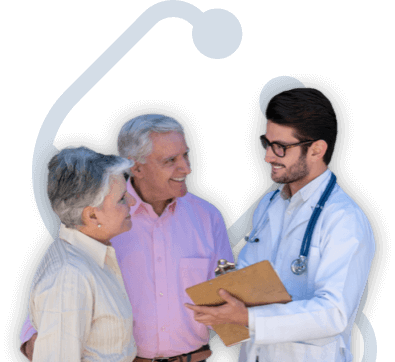 Talk to a Doctor About Your Diagnosis?
We can help you or a loved one get a diagnosis or a second opinion from a mesothelioma specialist.
Get Help Now
Pulmonologist

A pulmonologist will be part of the diagnostic and treatment process. Part of their job is identifying abnormalities of the lungs, differentiating between less serious problems and something as critical as mesothelioma cancer. A pulmonologist can perform procedures like a bronchoscope to help clear the lung or locate suspicious lesions, but they refer patients to a thoracic surgeon for more serious and invasive procedures.
A pulmonologist can work with patients to improve quality of life, strengthen lungs and compensate for lost lung function. A pulmonary therapist has been trained to teach patients how to clear their lungs through special coughing methods. Part of their job is working to slow the decline of lung function.
Thoracic Surgeon

A thoracic surgeon operates on the lungs, heart, esophagus and diaphragm and often plays a big role in the treatment of pleural mesothelioma. Finding one who specializes in your type of cancer is critical to getting the best possible result. A surgeon first can confirm the diagnosis with a tissue biopsy of potentially cancerous cells.
Although the majority of mesothelioma patients are not candidates for major surgery because the cancer already has metastasized, the ones who are candidates can be helped considerably with aggressive life-changing surgery. A skilled surgeon can help a mesothelioma patient extend their life for several years if the cancer has not yet spread.
A surgeon could do major, potentially-curative surgery that includes removing either an entire lung, or just the thin lining surrounding the lungs. They also could be involved in less-aggressive, palliative surgery that helps restore some quality of life by easing a patient's pain or alleviating symptoms.
Doctor of Osteopathic Medicine
Doctors of osteopathic medicine who specialize in mesothelioma are rare, but patients have worked with them successfully in specialty areas like radiology, pulmonology or oncology. Doctors of osteopathic medicine play a larger role in several states where a cancer center designated by the National Cancer Institute does not exist.
Doctors of osteopathy often focus on treating human discomforts, disorders and injuries through a 'whole body' approach and address root causes of disease, avoiding specific symptoms, which is different from what the typical medical doctor does. Doctors of osteopathy comprise approximately 5 percent of all physicians. Today they often specialize in technical areas commonly practiced by MDs.
General Surgeon
Patients with peritoneal mesothelioma may have a general surgeon on their treatment team. These surgeons rely on a broad knowledge to diagnose and treat diseases of the abdomen, digestive system and endocrine system. Many are trained in cancer care. They normally operate to correct defects or to remove diseased tissue.
Because mesothelioma is a rare cancer, it is important to ask about a surgeon's familiarity with the disease and how often they have dealt with it. Many surgeons may never have seen a cancer with such a diffuse nature.
Dosimetrist
A dosimetrist is an important, behind-the-scenes medical professional key to radiation therapy. Dosimetrists are usually not medical doctors, but highly-trained specialists.
Their role is to identify the precise location and dosage where radiation must be delivered to a lung that is constantly moving. They work with computerized radiation technology and with the radiation oncologist, evaluating the tumor volume by using detailed imaging tests.
They employ models of the lung and tumors, called deformable phantoms, loaded into complex computer programs to calculate dosage levels, depending upon which form of radiation is being used. They are vital to the success of a radiation oncologist and his ability to help a patient.
3 Cited Article Sources
The sources on all content featured in The Mesothelioma Center at Asbestos.com include medical and scientific studies, peer-reviewed studies and other research documents from reputable organizations.
How did this article help you?
What about this article isn't helpful for you?
Did this article help you?
Thank you for your feedback.
Would you like to speak with a Patient Advocate?
Last Modified August 2, 2019