VA Myth Busters
Fact Checked
Our fact-checking process begins with a thorough review of all sources to ensure they are high quality. Then we cross-check the facts with original medical or scientific reports published by those sources, or we validate the facts with reputable news organizations, medical and scientific experts and other health experts. Each page includes all sources for full transparency.
Understanding the VA Healthcare system can be difficult. Every veteran may have unique circumstances they face regarding VA benefits. It's important to understand the system and process and separate the misconceptions from the facts.
Page Topics
Written By: Aaron Munz,
Last modified: July 13, 2021
We find that there are many misconceptions and frequently-asked questions about VA benefits. One sad result is many veterans eligible for VA benefits think they are not entitled to these earned benefits and never apply. On this page, we address some common myths about the VA and the benefit system.
Note that the Department of Veterans Affairs updated its Compensation Benefits Rate Tables on December 1, 2018.
Eligibility Myths
I have a Bad Conduct Discharge (BCD) or an Other Than Honorable (OTH) so I am not eligible for VA Benefits.

Eligibility for most VA benefits is based on discharge from active military service under other-than-dishonorable conditions. Even if you have a BCD or OTH, you are still eligible for most VA benefits.

I don't qualify for VA benefits because I already filed a lawsuit against an asbestos company.

Any money awarded to you from a lawsuit or an asbestos bankruptcy trust claim will not affect your eligibility for VA benefits. However, you cannot double dip and receive government benefits twice for the same illness.

I didn't serve in the military long enough to qualify for VA benefits.

Length of service is not a requirement for you to qualify for benefits. The VA only requires proof that you developed a disease after exposure to asbestos while in military service. You also must have been discharged under conditions other than dishonorable.

I am not considered a veteran because I didn't serve in the military during a period of war.

Even if you never served during a war, you are still considered a veteran and eligible for most VA benefits. Some benefits such as VA Pension require that a veteran must have served at least one day during a wartime period. But benefits such as Disability Compensation have no such requirement.

I qualify for VA benefits because I was exposed to asbestos in the military.

You will only be approved for VA benefits if you can prove you developed a disease or disability linked to asbestos exposure in the military. Exposure alone is not a condition that qualifies you for benefits.

I didn't serve in one of the five branches of the U.S. armed forces (Army, Navy, Air Force, Marines and Coast Guard), therefore I'm not eligible for VA Benefits.

Active military service means full-time service (as opposed to active duty for training) as a member of the Armed Services, or as a commissioned officer of the Public Health Service, Environmental Science Services Administration, National Oceanic and Atmospheric Administration or its predecessor, the Coast and Geodetic Survey. Active duty for training for the National Guard and Reserve does not qualify as full-time service, but if you were activated for reasons other than training you would qualify.

I can't file a claim because I developed an asbestos-related disease or disability after I was discharged.

You can still receive VA benefits if you develop a service-related condition after you were discharged from the military. In fact, asbestos-related diseases can take between 10 and 50 years to arise after the initial exposure to asbestos.

You will only be approved for VA benefits if your asbestos exposure in the military lead to one of these diseases:

Asbestosis
Pleural effusion
Pleural plaques
Cancers of the lung, bronchus, gastrointestinal tract, larynx, pharynx and urogenital system (except prostate)

The VA does not offer benefits for obstructive airway diseases, including:

Chronic obstructive pulmonary disease (COPD)
Asthma
Emphysema
Chronic bronchitis

Veterans also are required to prove at least 50 percent of their lifetime exposure to asbestos occurred on active duty.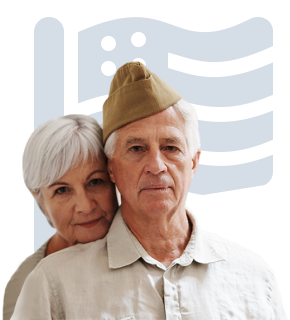 Exposed to Asbestos in the Military?
Learn how to access benefits available to veterans affected by an asbestos-related illness.
Compensation Myths
I am a military retiree receiving a retirement check. If I receive VA Disability Compensation, the military will reduce my retirement check by the amount of my VA Disability Compensation.

This is true only for military retirees with a disability rating of 40 percent or less. For military retirees with a disability rating of 50 percent or higher, Concurrent Retirement and Disability Payments (CRDP) allows veterans to receive military retired pay as well as VA compensation.

My husband died of mesothelioma or asbestos lung cancer, but I am not entitled to survivor benefits like Dependency and Indemnity Compensation (DIC) because he never filed a VA Disability Compensation claim.

The VA can approve claims for DIC even if the veteran never filed a disability claim. While it can be more difficult, it is certainly not impossible. What's the difference? The spouse must convince the VA the veteran's greatest asbestos exposure occurred on active duty. That is easier for the veteran to prove than the spouse, but there are plenty of situations where we have helped surviving spouses apply for and get approval for DIC.

Surviving children of veterans can file for VA benefits like DIC.

While adults can assist their parents with filing for VA benefits, only surviving spouses, children who are minors, children with disabilities and children who are 23 or younger and enrolled in school can file for DIC.

My veteran parent died of an asbestos-related illness, but I'm not eligible for DIC because I'm not a spouse or minor.

Most adult children of deceased veterans do not qualify for DIC, but there are exceptions. You can file for DIC if you are unmarried and under the age of 18, or between the ages of 18 and 23 and attending school. Some adults with disabilities may also be entitled to DIC.

It will take the VA too long to make a decision on my compensation claim.

The time it takes the VA to approve or deny a claim varies by state. It typically takes six to eight months after filing a claim to receive a decision, but the VA's Fully Developed Claims (FDC) program may reduce the wait by half. With an FDC, veterans submit medical documents and all other relevant records when filing a claim and certify there is no further evidence to submit. This helps the VA process the claim more quickly.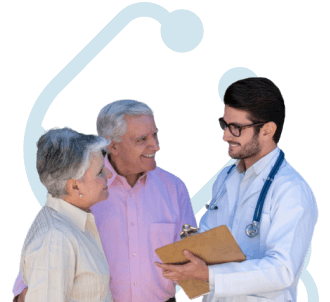 Find Mesothelioma Treatment for Veterans
Our Veterans Department can help you find specialized mesothelioma treatment at VA hospitals or top cancer centers near you.
Treatment Myths
If I apply for VA benefits, the VA will make me go to a VA doctor.

Securing a VA Disability Rating will make you eligible for VA healthcare, but you are not required to enroll. And even if you are in the VA healthcare system, you are in no way obligated to use it. If you have your own insurance and your own doctors, you can keep them with no obligation to use the VA healthcare system.

If I apply for VA benefits then the VA will choose my doctor.

If you have disability status with the VA, you are entitled to see any doctor in the VA network. The VA offers two mesothelioma specialists known for their expertise in surgery for pleural mesothelioma: Dr. Abraham Lebenthal, in Boston, and Dr. Robert Cameron, in Los Angeles. In addition, the VA will cover the cost of travel to Boston or Los Angeles.
---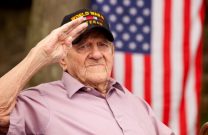 Access Free VA Claims Assistance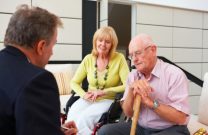 Get the Compensation You Deserve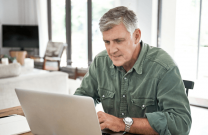 Mesothelioma Case Value Webinar
---
Tell us what you think
Did this article help you?
How did this article help you?
What about this article isn't helpful for you?
Did this article help you?
Thank you for your feedback. Would you like to speak with a Patient Advocate?
---