Emotional Health, Quality of Life in Mesothelioma Caregivers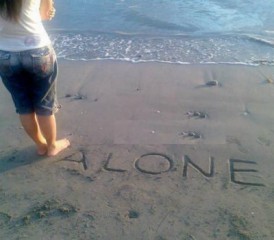 Mesothelioma patients are no strangers to feelings of hopelessness, loneliness and isolation, but their caregivers are equally prone to these negative emotional side effects of the disease, a new study shows.
The study, published in the August 2013 issue of Neuropsychiatric Disease and Treatment,provides a detailed look at the emotional experiences of first-degree mesothelioma caregivers. The researchers also noted specific personality traits and societal trends that make caregivers more prone to these feelings of malaise.
Disappointment, Lack of Trust Shared by Patients, Caregivers
Repeated disappointment, often leading to a lack of trust, was one of the most common complaints from patients and caregivers.
Surprisingly, much of this disenchantment stemmed from the origins of the disease itself. Because most patients became ill at their place of employment, they (and their families) had to cope with the frustration that company executives neglected implementing protective measures, despite knowledge that asbestos could cause serious health problems.
Caregivers often experience these feelings as well, as they watch their loved ones battle a disease that was entirely preventable.
Legal battles also contribute to these feelings of disillusionment and distrust. Lawyers for powerful asbestos companies often drag trials out for as long as possible, knowing those patients are facing a shortened life expectancy. That maneuvering can make patients and their caregivers feel even more taken advantage of during this emotionally exhausting time. It also reinforces caregivers' beliefs that goals cannot be reached, and that problems cannot be solved.