Asbestos Exposure Summaries for VA Disability and DIC Claims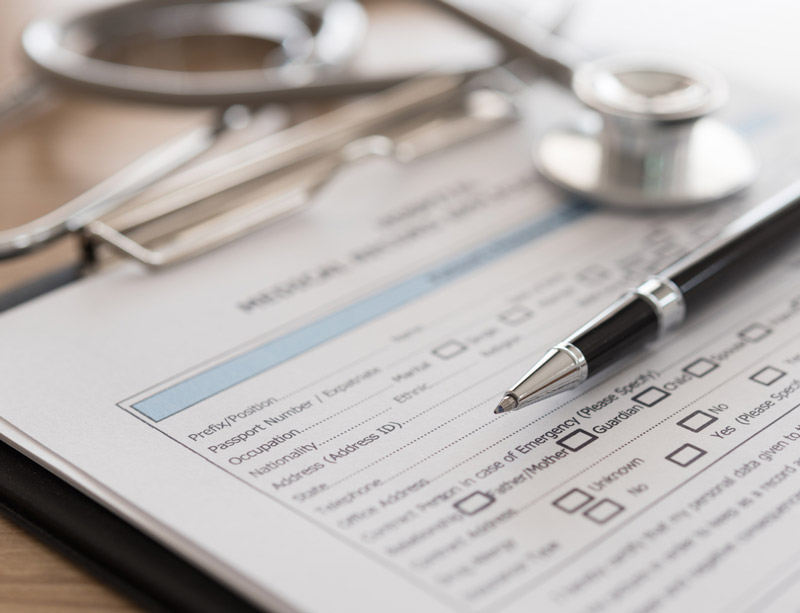 One of the key elements of a successful VA Disability Compensation claim or Dependency and Indemnity Compensation (DIC) claim for an asbestos-related illness is the asbestos exposure summary.
After a veteran is diagnosed with an asbestos-related disease and a doctor or other medical professional has provided a nexus letter, the next step is supplying exposure evidence.
It is essential to provide information about how the veteran was exposed to asbestos during their military service and describe potential civilian work exposure before and after active duty.
Asbestos-related diseases are different from many service-connected disabilities where an injury or event occurs while a person is enlisted and is documented on service medical records.
Because of the long latency period associated with mesothelioma and other asbestos-related illnesses — typically between 20 to 50 years — veterans are not diagnosed and do not have documented symptoms while on active duty.
As a result, veterans must provide evidence to the U.S. Department of Veterans Affairs (VA) to demonstrate they had more exposure to asbestos in the military than before or after service.
A well-written and researched exposure summary can be an important part of this evidence.
Summaries Include Where, When and How Exposure Occurred
In an exposure summary, a veteran supports a claim by providing information about where, when and how they were exposed to asbestos.
An asbestos exposure summary should include:
Information about their assigned duties
Specific asbestos-containing materials or equipment the veteran worked with directly
A description of airborne asbestos particles the veteran inhaled or ingested
Many veterans I have spoken with over the past three years assume the VA will know how they were exposed based on their service records or DD-214.
While the VA acknowledges some military occupational specialties have a higher risk of asbestos exposure — machinists, boiler technicians, mechanics, electricians and HVAC technicians — the veteran must provide evidence that demonstrates more exposure in service than in their civilian careers.
I encourage veterans to write summaries as if the VA rating officer has no knowledge of their job duties or asbestos-containing products.
This is especially important for veterans who worked outside their assigned military occupation specialty code or were exposed to asbestos in what is considered low-exposure jobs.
Exposed to Asbestos in the Military?
Our Veterans Department can help you or a loved one file asbestos-related VA claims.
VA-Accredited Claims Agents Can Help
As a VA-accredited claims agent, I work with veterans to understand how they were exposed to asbestos during service and write summaries that can be submitted as part of their VA claims.
I've had the opportunity to work with hundreds of veterans and have helped write more than 100 exposure summaries.
Some of the asbestos-related VA claims I have assisted with include:
Restrictive lung diseases such as asbestosis
Mesothelioma
Cancers of the bronchus, gastrointestinal tract, larynx, pharynx and urogenital system
VA-Accredited Claims Agents at The Mesothelioma Center can help gather evidence for VA claims and connect veterans diagnosed with asbestos-related diseases to specialty treatment centers in Boston and Los Angeles or civilian medical centers.
We can also assist veterans with additional financial resources, connect them with emotional support services and provide literature for learning more about their specific diagnosis. We are here to help the brave men and women who served our country.