NCI-Designated Cancer Center
Cancer center recognized by the National Cancer Institute as one that meets rigorous standards for multidisciplinary, innovative research focused on developing new and improved approaches to preventing, diagnosing and treating cancer.
The Fox Chase Cancer Center in Philadelphia is among Pennsylvania's top facilities for mesothelioma treatment and research. The medical staff at Fox Chase includes Dr. Prashant C. Shah, a thoracic surgeon with a clinical focus on mesothelioma's surgical management.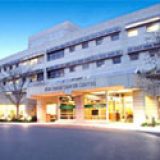 333 Cottman Ave, Philadelphia, PA 19111
Fox Chase Cancer Center Focuses on Prevention and Treatment
In 1974, Pennsylvania welcomed the opening of Fox Chase Cancer Center, one of the nation's premier facilities for cancer research and treatment. This independent, nonprofit institution was formed from the merging of two of the nation's oldest cancer treatment hospitals, American Oncologic Hospital, founded in 1904, and the world-renowned Institute for Cancer Research.
Fox Chase's commitment to cancer research continues the mission of American Oncological Hospital, one of the first hospitals in the country to specialize in cancer care and place research at the forefront. Fox Chase has also maintained the pioneering spirit of the Institute for Cancer Research, which in 1953 installed the country's first cobalt radiation therapy machine for the treatment of cancer.
Today, Fox Chase remains the region's only hospital entirely focused on the treatment, research and prevention of all cancer types. The center is recognized nationwide as a leader in medical, radiation and surgical cancer care.
One of Fox Chase's strengths is its emphasis on lung cancer and mesothelioma. To battle these aggressive diseases, the cancer center houses a team of multidisciplinary experts, including Prashant C. Shah, M.D., a thoracic surgeon with a clinical focus on the surgical management of mesothelioma and expertise in treating chest diseases; Gregory Michael Lubiniecki, M.D., a medical oncologist specializing in patients with lung cancer and mesothelioma, with research interests in novel therapies for these cancers; and Joseph Treat, M.D., a medical oncologist who sees only patients with mesothelioma or lung cancer diagnoses.
In addition to the physicians who diagnose, treat and care for patients with these cancers, Fox Chase takes special pride in its research of mesothelioma, headed by Joseph Testa, Ph.D., a renowned researcher exploring the genetic roots of the rare disease and methods for early detection and treatment. The Testa laboratory was the first to develop a "mouse model" that mirrors many of the molecular features of mesothelioma in humans. This model helps provide a better understanding of tumor formation and is used to test new therapies for treating the cancer.
Mesothelioma Care at Fox Chase Cancer Center
Patients with lung cancer and mesothelioma may undergo a host of treatment options, including surgery, radiation therapy and chemotherapy. For early stage mesothelioma patients, Fox Chase takes an individualized surgical approach tailored to the patient's overall health and other important factors. Surgery often is followed by radiation, then chemotherapy. The center offers chemotherapy to late-stage mesothelioma patients to boost survival rates.
Fox Chase patients receive personalized care from a full team of cancer specialists. The team regularly discusses each patient's case and develops custom treatment plans, which sometimes incorporate advanced or experimental techniques.
Treatment plans may include:
Induction therapy, which uses chemotherapy or radiation to shrink tumors and improve the results of surgery
Radiation therapies like intensity modulated radiation therapy (IMRT) and stereotactic radiotherapy, which offer higher, more accurate doses and spare healthy organs
Video-assisted thoracoscopic surgery (VATS) techniques
Robot-assisted thoracic surgery
Radiofrequency ablation
Fox Chase also has pioneered several advanced techniques that have changed the face of cancer treatment. In 2001, it became the first cancer center in the world to use magnetic resonance imaging (MRI) to help create more precise radiation treatment plans with less severe side effects. Over the past decade, the department of radiation oncology at Fox Chase has developed several state-of-the-art technologies for cancer treatment, including Calypso beacons, CT on Rails and BAT Ultrasound Guided Targeting.
Fox Chase Cancer Center Dedicated to Research Efforts
This 100-bed hospital is home to national and international experts in cancer research. Research programs at Fox Chase span multiple disciplines, including cancer biology, cancer prevention and control, blood cell development and function, molecular therapeutics and molecular epigenetics.
Fox Chase joined the Temple University Health System in 2012, adding 50 researchers from Temple University School of Medicine to the center's esteemed research efforts. The center also collaborates with seven partner institutions throughout Pennsylvania and New Jersey, which Fox Chase selected for their outstanding commitment to cancer care and research. With more high-quality hospitals nearby, patients in the Northeast gain wider access to clinical trials, including phase II and III drug studies.
Fox Chase's community-based partners include:
AtlantiCare, two locations in New Jersey
Crozer-Keystone Health System, five locations in Pennsylvania
Easton Hospital in Easton, Pennsylvania
Grand View Hospital in Sellersville, Pennsylvania
Hunterdon Medical Center in Flemington, New Jersey
Paoli Hospital in Paoli, Pennsylvania
Pottstown Memorial Medical Center in Pottstown, Pennsylvania
In addition, Fox Chase shares its expertise and resources with the American Russian Cancer Alliance, a unique partnership between the U.S. and Russia that pools resources to advance cancer research. The program's latest initiatives include research on molecular imaging techniques and tobacco use.
Mesothelioma Clinical Trials at Fox Chase Cancer Center
At any given time there are more than 200 clinical trials underway at Fox Chase, including studies on cancer prevention, new treatments and cutting-edge diagnostic techniques.
Researchers at the cancer center are conducting multiple clinical trials to benefit patients with mesothelioma and lung cancer. Several of these trials are now recruiting mesothelioma patients, or will begin recruiting soon.
Completed Clinical Trials
Groundbreaking research on mesothelioma and lung cancer is not new to Fox Chase.
Past studies at the center to improve the standard of care for these cancers include:
Cisplatin, Interferon Alfa, Surgery and Radiation Therapy in Treating Patients with Malignant Pleural Mesothelioma
A Study of MORAb-009 in Subjects with Pancreatic Cancer, Mesothelioma or Certain Types of Ovarian or Lung Cancer
Printed Education Materials in Patients Who Are Finishing Treatment for Stage I, Stage II or Stage IIIA Breast Cancer, Colorectal Cancer, Prostate Cancer or Chest Cancer
Clinical Trial Studies
A phase II clinical trial measuring the effectiveness of durvalumab in combination with standard chemotherapy to more effectively allow a patient's own immune system fight off mesothelioma tumor growth.
A phase I/II clinical trial studying the safety and efficacy of INCAGNO1876 in combination with immunotherapy drugs nivolumab (Opdivo) and ipilimumab (Yervoy) for various metastatic malignancies, including mesothelioma.