About Stacey Su
Accolades

Pleural and Lung Cancer

Excellence in Research

10+ Years of Experience

Minimally Invasive Surgery
In 2011, Su left her position as a staff surgeon at the nearby Hospital of the University of Pennsylvania to accept a dual role as Director of Thoracic Surgical Oncology at Delaware County Memorial Hospital along with her surgical duties at Fox Chase.
She sees patients with lung cancer, esophageal cancer and other cancers of the chest, including mesothelioma. She also sees patients afflicted with non-malignant diseases. The dual role is possible through the Fox Chase Partners Program, and it allows her to see more patients than she used to.
"Taking care of patients when they are at their most vulnerable, showing them what to do, and making it easy for them to understand," Su said. "Communicating with patients and their families to streamline the path on which they must chose with undue stress and without delay."
Su Studied at Brigham and Women's Hospital
Before her three years at the University of Pennsylvania, Su spent a decade at the prestigious Brigham and Women's Hospital in Boston, honing her surgical skills there as an Intern, a resident and then a fellow. It was at Brigham and Women's that her interest grew in malignant pleural mesothelioma, the cancer caused by an exposure to asbestos.
It might be a relatively rare cancer compared to others only 3,000 cases diagnosed nationwide each year but it was tough to avoid being captivated by the energy surrounding the nearby International Mesothelioma Program and its noted founder David Sugarbaker, M.D., the Director of the Lung Institute at Baylor College of Medicine.
Her training at Brigham gave her an expertise in a minimally invasive surgical approach, which she often uses with esophageal and lung cancer. Mesothelioma became a challenge she gladly accepted.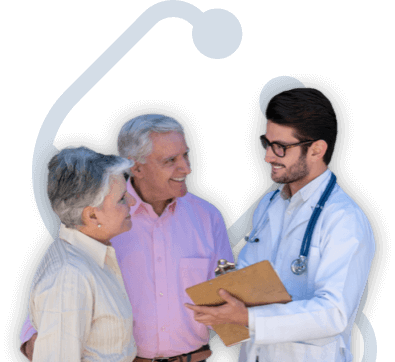 Talk to a Doctor About Your Diagnosis
We can help you or a loved one get in contact with Dr. Su and find the treatment that's best for you.
Get Started Today
Paper Supports Multimodal Treatment
It's the passion for mesothelioma that gained her recognition in Philadelphia. In 2009 she authored a paper on Multimodality Management of Malignant Pleural Mesothelioma as part of Seminars in Thoracic and Cardiovascular Surgery.
Stacey Su M.D.

Attending Surgeon, Thoracic Surgery

"Multimodality treatment … with surgery, radiation therapy, and adjuvant or neoadjuvant chemotherapy is the sole path to extended survival for select patients with favorable prognostic factors. No single-modality approach has produced equivalent results."
Her article offered tempered hope that significant improvements were on the horizon, yet also hinted at the frustration that the cancer has caused in the medical community by continuing to baffle the experts.
"Other approaches to multimodality treatment have capitalized on an array of innovative technologies, in search of the silver bullet that will ultimately undermine the biological behavior demonstrated by MPM," she wrote. "Additionally, studies using gene ratios will yield more accurate means by which to diagnose, distinguish prognosticators and more selectively assign patients to aggressive treatments."
She also was the lead author for a book chapter on "The Treatment of Pleural Mesothelioma" that she wrote two years earlier with Sugarbaker while he was still in Boston. The book was "Difficult Decisions in Thoracic Surgery: An Evidence-Based Approach."
The question they raised with the chapter was whether there was benefit to a pleuropneumonectomy (the surgical resection of an entire lung) without the multimodality approach. It detailed the 31 percent operative mortality rate, a five-year survival of just 3 percent, and a median survival of 10 months.
"The failure of EPP (extrapleural pneumonectomy) to extend survival in the context of a single-modality regimen is well established," she wrote.
She often explains to cancer patients that surgery is not always the best option, and that surgery alone can't solve many of the problems she sees.
"Patients have a lot of problems, sometimes," she said. "You have to determine if they are better off with or without surgery. They are filled with fear and anxiety because of the unknown, so you have to demystify the problem. It's a scary situation but being with Fox chase we have the state-of-the-art options."
She lectures often on the importance of early detection of cancer, and the benefits of testing high-risk patients, and where it can lead.
"Lung cancer is not always doom and gloom. Many patients are cured. If it is caught in a timely fashion, there is a good outcome," she said. "There are day-to-day struggles for everyone, but you must live life. Eat well and exercise. Stop smoking."
Su, originally from California, graduated from Stanford University, where she received bachelor degrees in both music and biology. She attended the University of California at San Diego Medical School before leaving for Boston. She belongs to both the American College of Surgeons and the Massachusetts Medical Society.
See More Top Mesothelioma Doctors
Dr. Stacey Su's Publications
Su authored an article about multimodality treatment methods for mesothelioma and co-authored a book chapter about the risks of pleuropneumonectomy when performed as part of a single-modality treatment plan. The latter was a part of a study she conducted with renowned mesothelioma specialist, David Sugarbaker, M.D.
Disclaimer: Dr. Stacey Su has no professional affiliation with Asbestos.com.

Get Help Contacting this Doctor
Find an Active Mesothelioma Clinical Trial
Find Now
3 Cited Article Sources
The sources on all content featured in The Mesothelioma Center at Asbestos.com include medical and scientific studies, peer-reviewed studies and other research documents from reputable organizations.
Fox Chase Cancer Center (2012). Stacey Su. : Retrieved from: http://www.fccc.edu/physicians/surgical/su.html
Su, S. (2009). Mesothelioma: Path to Multimodality Treatment. Seminars in Thoracic and Cardiovascular Surgery. 21(2), 125-131. : Retrieved from: http://www.ncbi.nlm.nih.gov/pubmed/19822284
Su S., Jaklitsch, M.T., Sugarbaker, D.J. (2007). Treatment of pleural mesothelioma: Is there a benefit to pleuropneumonectomy? In M. Ferguson (Ed.), Difficult Decisions in Thoracic Surgery: An Evidence-Based Approach (pp. 451-462). doi: 10.1007/978-1-84628-474-8_55
How did this article help you?
What about this article isn't helpful for you?
Did this article help you?
Thank you for your feedback.
Would you like to speak with a Patient Advocate?
Last Modified August 19, 2020