Pleural Specialist
A medical doctor who treats pleural mesothelioma, an asbestos-related cancer that develops in the pleura, which is the thin lining that covers the lungs and chest wall.
Dr. Stacey Su
Thoracic Surgeon
Dr. Stacey Su is a top thoracic surgeon at Fox Chase Cancer Center in Philadelphia, Pennsylvania. She devotes her research to the latest cancer treatment technologies, specializing in traditional and minimally invasive surgical procedures.
Get to Know Dr. Stacey Su
Dr. Stacey Su, originally from California, graduated from Stanford University, where she received a bachelor's degree in music and biology.
Su attended the University of California San Diego School of Medicine, then completed a residency in general surgery and a fellowship in thoracic surgery at Brigham and Women's Hospital in Boston.
She belongs to both the American College of Surgeons and the Massachusetts Medical Society.
Su joined Fox Chase Cancer Center in 2011 as director of the Thoracic Oncology Fellowship training program, focusing on the latest advancements in cancer treatment and research. She sees patients with lung cancer, esophageal cancer and other cancers of the chest, including mesothelioma.
Before leaving her position as a staff surgeon at the University of Pennsylvania, Su spent a decade at the prestigious Brigham and Women's Hospital, home of the International Mesothelioma Program and its noted founder, Dr. David Sugarbaker.
Su's training at Brigham and Women's gave her expertise in a minimally invasive surgical approach, which she often uses with esophageal and lung cancer. Su explains to cancer patients that aggressive treatments are not always the best option. She emphasizes that surgery alone, such as extrapleural pneumonectomy, can't solve many of the problems she sees.
In 2009, Su authored a paper on multimodality management of malignant pleural mesothelioma for the journal Seminars in Thoracic and Cardiovascular Surgery. In it, she praised multimodality mesothelioma treatment as "the silver bullet that will ultimately undermine the biological behavior demonstrated by MPM."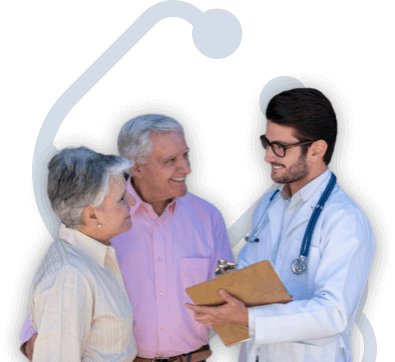 Talk to a Doctor About Your Diagnosis
We can help you or a loved one get in contact with Dr. Su and find the treatment that's best for you.
Specialties of Dr. Stacey Su
Pleural mesothelioma
Esophageal cancer
Lung cancer
Thymoma
Minimally invasive surgery
Research
Dr. Stacey Su's Experience and Medical Education
Fox Chase Cancer Center
University of Pennsylvania
Brigham and Women's Hospital (Internship, residency and fellowship)
University of California San Diego School of Medicine (M.D.)
Awards and Certifications
Ruth L. Kirschstein National Research Service Award, NIH Research Training Grant (2002-2004)
Warren-Whitman-Richardson Research Fellowship, Harvard Medical School (2002-2003)
Board certified in thoracic and general surgery
Publications of Dr. Stacey Su
Su, S. (2009). Mesothelioma: Path to Multimodality Treatment. Seminars in Thoracic and Cardiovascular Surgery.
Su S., Jaklitsch, M.T. & Sugarbaker, D.J. (2007). Treatment of pleural mesothelioma: Is there a benefit to pleuropneumonectomy? Difficult Decisions in Thoracic Surgery.