Pleural Specialist
A medical doctor who treats pleural mesothelioma, an asbestos-related cancer that develops in the pleura, which is the thin lining that covers the lungs and chest wall.
Dr. Hossein Borghaei
Oncologist
Hossein Borghaei, D.O., takes a patient-centric approach to cancer care, which means he plans a course of treatment not only according to his patients' unique cancer type, but also to their personal, social and family needs.
Get in Touch
Get to Know Dr. Hossein Borghaei
Thoracic oncologist Dr. Hossein Borghaei specializes in the treatment of lung cancer, malignant mesothelioma and endobronchial disease at the Fox Chase Cancer Center in Philadelphia.
He believes strongly in personalizing therapy, using a patient's cancer type and genetics, along with their personal, social and family needs, in formulating an individualized treatment plan.
"I believe that we treat more than just a disease," he said. "I consider the patient as a whole, an individual with a disease, and not just the disease. I believe in engaging patients and their families in their care to the extent that my patients allow it."
Borghaei uses a multidisciplinary approach that includes the latest immunotherapies, along with potential surgical and radiological interventions for his patients. He is an active researcher with a deep interest in advancing treatment for mesothelioma and other malignancies.
He serves as chief in the Division of Thoracic Medical Oncology and co-director of the Immune Monitoring Facility at Fox Chase. He also is part of the Lung Cancer and Mesothelioma Translational Research Disease Group.
Contact Dr. Hossein Borghaei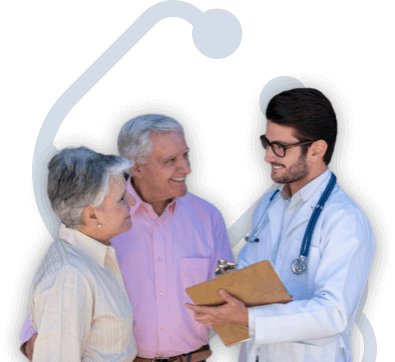 Get the Best Treatment
Get help connecting with Dr. Borghaei and find the treatment that's best for you.
Specialties of Dr. Hossein Borghaei
Lung cancer
Endobronchial disease
Thymoma
Molecular therapeutics
Targeted therapy
Dr. Hossein Borghaei's Experience and Education
Fox Chase Cancer Center
Fox Chase Cancer Center, Hematology-Oncology (Fellowship)
Graduate Hospital, Philadelphia (Residency)
Philadelphia College of Osteopathic Medicine (D.O.)
Awards and Certifications
American Board of Internal Medicine
National Board of Osteopathic Medical Examiners
Medical Oncology
American Society of Clinical Oncology
American Association of Cancer Research
National Comprehensive Cancer Network, Pleural Mesothelioma/Thymomas Committee
Publications of Dr. Hossein Borghaei
Borghaei, H. et al. (2019, January 14). 24-Month Overall Survival from KEYNOTE-021 Cohort G: Pemetrexed and Carboplatin with or without Pembrolizumab as First-Line Therapy for Advanced Nonsquamous Non-Small Cell Lung Cancer. Journal of Thoracic Oncology.
Borghaei, H. et al. (2015, October 22). Nivolumab versus Docetaxel in Advanced Nonsquamous Non-Small-Cell Lung Cancer. New England Journal of Medicine.
Moran, T. et al. (2014, November 7). Activity of dalotuzumab, a selective anti-IGF1R antibody, in combination with erlotinib in unselected patients with Non-small-cell lung cancer: a phase I/II randomized trial. Experimental Hematology & Oncology.
Borghaei, H. et al. (2009, September 1). Phase I dose escalation, pharmacokinetic and pharmacodynamic study of naptumomab estafenatox alone in patients with advanced cancer and with docetaxel in patients with advanced non-small-cell lung cancer. Journal of Clinical Oncology.