About Hossein Borghaei
Accolades

Pleural and Lung Cancer

Excellence in Research

Team Leader

10+ Years of Experience

Immunotherapy
At Fox Chase Cancer Center in Philadelphia, Borghaei is chief of thoracic medical oncology and director of the Fox Chase Lung Cancer Center. As a medical oncologist, he uses anti-cancer drugs to treat lung cancer, mesothelioma, lymphoma and other cancers of the chest.
Focus on Immunotherapy
In addition, Borghaei is an active researcher with a special interest in developing new cancer therapies, including immunotherapies that fight cancer by targeting unique proteins and genetic pathways in tumors.
Traditionally, doctors have extended the survival of mesothelioma and lung cancer patients by offering a multidisciplinary combination of surgery, chemotherapy and radiation therapy. Unfortunately, cancer relapse after the first line of treatment can complicate therapy for many patients. Part of the problem is that cancer cells can grow resistant to chemotherapy drugs, making immunotherapy and other novel treatment options a valuable second line of defense.
Borghaei completed his medical training at the Philadelphia College of Osteopathic Medicine, graduating in 1996 with a Master of Science degree in microbiology and immunology. He served his residency at Graduate Hospital in Philadelphia and completed a fellowship in hematology-oncology at the Fox Chase Cancer Center before joining its staff full time in 2004.
In the laboratory, Borghaei strives to discover and perfect the latest immunotherapy cancer drugs, specifically monoclonal antibodies. Immune-based therapies like monoclonal antibodies help patients fight off cancer using their own immune systems. Clinical investigations into these treatments are highly enticing to Borghaei and other cancer researchers, as they can potentially be used to treat multiple types of cancer.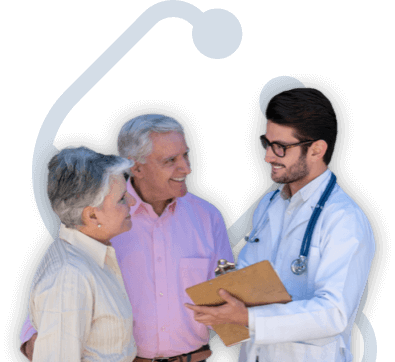 Get the Best Treatment
Get help connecting with Dr. Borghaei and find the treatment that's best for you.
Get Help Now
Pleural Mesothelioma Clinical Trials
Borghaei has served the role of principal and supporting investigator in numerous clinical trials, which are medical studies that aim to evaluate the safety and effectiveness of new drugs and approaches to treatment. He is currently involved in an active phase II trial that evaluates how pleural mesothelioma patients without progressive disease after first-line chemotherapy benefit from maintenance therapy with Alimta.
His research team is also developing naptumomab estafenatox, a monoclonal antibody for lung and other cancers that activates the body's immune cells to fight the cancer. In addition, Borghaei conducts clinical trials to improve patients' immune response to cetuximab and other monoclonal antibodies, which increases their effectiveness.
Borghaei has authored and coauthored numerous scientific journal articles in his career, most focusing on the topic of immunotherapy for lung cancer and lymphoma. He also served as contributing author and panel member for Malignant Pleural Mesothelioma, a 2012 mesothelioma treatment guide published in the Journal of the National Comprehensive Cancer Network (NCCN).
Borghaei is a member of several professional medical organizations, including the American Society of Hematology, the American Society of Clinical Oncology and the American Association for Cancer Research.
See More Top Mesothelioma Doctors
Disclaimer: Dr. Hossein Borghaei has no professional affiliation with Asbestos.com.

Get Help Contacting this Doctor
Find an Active Mesothelioma Clinical Trial
Find Now
4 Cited Article Sources
The sources on all content featured in The Mesothelioma Center at Asbestos.com include medical and scientific studies, peer-reviewed studies and other research documents from reputable organizations.
How did this article help you?
What about this article isn't helpful for you?
Did this article help you?
Thank you for your feedback.
Would you like to speak with a Patient Advocate?
Last Modified August 2, 2020