Babcock and Wilcox
Fact Checked
Our fact-checking process begins with a thorough review of all sources to ensure they are high quality. Then we cross-check the facts with original medical or scientific reports published by those sources, or we validate the facts with reputable news organizations, medical and scientific experts and other health experts. Each page includes all sources for full transparency.
Babcock & Wilcox used asbestos products to assemble boilers and other high-temperature equipment. The company was named in thousands of asbestos lawsuits that eventually forced it into bankruptcy. It established a trust fund with $1.85 billion to handle future asbestos claims.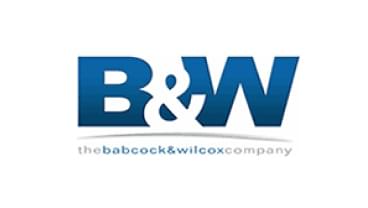 Amount in Trust: $1.85 billion

Year Trust was Created: 2006
Page Topics
Quick Facts
Babcock & Wilcox's History with Asbestos
Babcock & Wilcox manufactured different types of equipment intended to withstand or contain extreme temperatures. The equipment often included asbestos materials because asbestos was an affordable and widely used fireproofing material.
The company never directly manufactured asbestos products, but it used asbestos products manufactured by other companies in the assembly of equipment.
Babcock & Wilcox used asbestos-containing insulation, gaskets, heat seals, rope packing, block and millboard. These products were used in power generation equipment, utility boilers, water-tube marine boilers, furnaces and other types of high-temperature refractory equipment.
Employees who assembled and installed asbestos products on boilers and other equipment faced high levels of exposure to asbestos. Additionally, the end users of the equipment were exposed during maintenance, repair and removal.
Many of these workers later developed asbestos-related diseases, such as lung cancer and mesothelioma, and filed lawsuits against Babcock & Wilcox seeking compensation to cover medical bills and lost wages. Mounting lawsuits eventually caused the company to file for bankruptcy and establish a trust fund to handle future claims.
Development of the Babcock & Wilcox Asbestos Trust
Babcock & Wilcox filed for bankruptcy on Feb. 22, 2000, and emerged from bankruptcy protection on Jan. 17, 2006. The reorganization plan created the Babcock & Wilcox Asbestos Personal Injury Settlement Trust, which was funded with $1.85 billion to process asbestos-related claims.
The trust managers developed a website containing information about the trust, including a list of nearly 2,000 occupations that faced risks of asbestos exposure from Babcock & Wilcox's contaminated equipment.
The trust allows two types of claims to be filed: Expedited and individual review. With expedited review, there is a fixed payment regardless of the claimant's level of exposure or health condition, but the process is faster. Individual reviews take more time and payments vary.
In general, expedited claims are reviewed first and individual claims must wait. The trust reviews both types of claims on an annual basis, but individual claims are more likely to be adjusted and there is a greater risk for reductions in settlement amounts.
The current payment percentage for the trust is 8.8% of the total case value.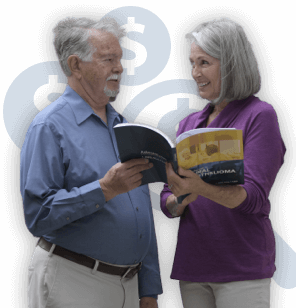 Mesothelioma Trust Funds Contain More than $32 Billion
Companies that exposed people to asbestos were forced to create trust funds before filing for bankruptcy. Find out if you or your family are eligible to file a mesothelioma trust fund claim.
Asbestos Litigation Involving Babcock & Wilcox
Babcock & Wilcox first encountered asbestos-related personal injury claims in 1982.
The company settled more than 340,000 asbestos claims by 2000, costing it nearly $1.6 billion in awards and court fees.
At that point, about 45,000 pending asbestos claims remained unsettled. The company realized it could not afford its asbestos liabilities and filed for Chapter 11 bankruptcy protection.
Over several decades of asbestos lawsuits against Babcock & Wilcox, courts awarded numerous summary judgments in favor of plaintiffs harmed or killed by the company's products.
In 1996, former U.S. Navy pipefitter Cleo Elmore received more than $2.8 million in compensatory damages after developing mesothelioma. The court determined that Babcock & Wilcox and more than 30 other asbestos companies were liable for Elmore's disease and eventual death.
Former Navy worker Martin McPadden was exposed to insulation and various other asbestos products while serving as a fireman striker and machinist's mate aboard the U.S.S. Willis A. Lee. After determining asbestos exposure was the cause of McPadden's death, the court estimated that his family suffered nearly $6 million in damages. Of the defendants in the case, including Babcock & Wilcox, 16 chose to settle with the McPadden estate out of court, awarding nearly $1.6 million in total compensation.
In a July 2018 case, a U.K. family was awarded nearly $320,000 after their mother died from secondhand asbestos exposure linked to Babcock & Wilcox. Adrienne Sweeney was diagnosed with mesothelioma and died in 2015. Her husband worked at a Babcock & Wilcox boiler-making factory in Renfrew, Scotland, in the 1960s. He unintentionally brought home asbestos dust on his overalls. The groundbreaking case is believed to be the first of its kind in Scotland.
Babcock & Wilcox's Asbestos Products
Although Babcock & Wilcox never manufactured an asbestos-containing product, it used the following asbestos materials on different types of equipment:
Insulation
Gaskets
Heat seals
Rope packing
Asbestos block
Millboard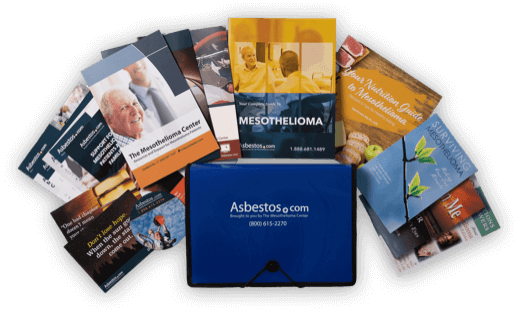 Free Mesothelioma Guide
Our latest guide for patients and loved ones is shipped overnight and includes treatment information, legal resources, mesothelioma books and support wristbands.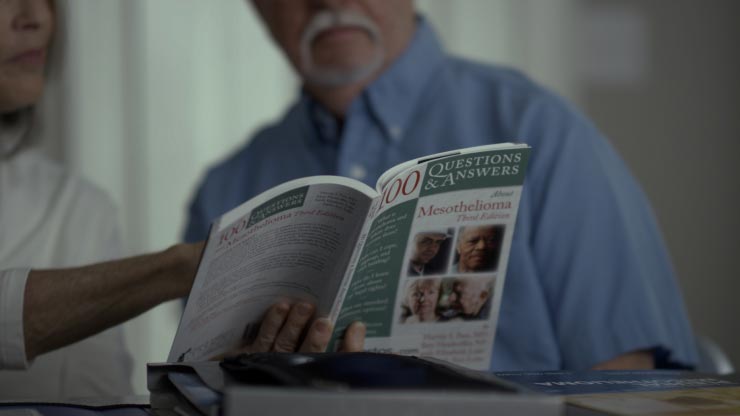 Babcock & Wilcox Occupations at Risk
Workers who built, installed or repaired boilers and refractory products for Babcock & Wilcox were exposed to asbestos while on the job.
The risk for asbestos exposure was not limited to Babcock & Wilcox employees. The company's line of refractory products, boilers, asbestos-lined furnaces and other systems were commonly found in Navy ships, power plants and nuclear facilities, to name a few. This adds dozens of occupations to the list of potentially exposed workers.
Occupations that potentially exposed workers to asbestos on Babcock & Wilcox equipment include:
Boiler insulators
Cold storage insulators
Boat builders
Electric welders
Demolition workers
Firefighters
Lathe operators
Marine electricians
Marine machinists
Millwrights
Pipefitters
Plumbers
Ship inspectors
Shipyard workers
Submarine crews and maintenance workers
This list represents only a sample of the occupations that faced direct asbestos exposure risks. Workers in other occupations may have also been exposed indirectly by working in or around an asbestos-heavy work environment.
The dangers of asbestos use were not fully known until the late 1960s or early 1970s.
In 1973, the U.S. Environmental Protection Agency published the National Emission Standards for Hazardous Air Pollutants, listing asbestos among other airborne pollutants. Shortly after, Babcock & Wilcox began to phase asbestos out of its equipment.
Babcock & Wilcox's History
George Babcock and Stephen Wilcox founded Babcock, Wilcox & Company in 1867 to manufacture and market Wilcox's patented water-tube boiler.
The boiler brought notable success to the company, which then created and installed the first utility boiler in 1881. In 1902, Babcock & Wilcox manufactured the boilers powering New York City's first subway.
The company soon found a market niche, providing boilers for a variety of government-funded projects. In December 1907, a fleet of 16 U.S. Navy battleships embarked on a trip around the world. The ships came to be known as Teddy Roosevelt's "Great White Fleet," and Babcock & Wilcox boilers powered each vessel.
The U.S. government worked with Babcock & Wilcox over the next few decades, awarding lucrative contracts while the company improved its boiler designs.
The company manufactured components for the first nuclear submarine, designed and manufactured the first "supercritical pressure" coal-fired boiler and fabricated components for 10 nuclear-powered Nimitz-class aircraft carriers.
Babcock & Wilcox still operates today, providing technologies and services for the government and industries such as oil and nuclear power generation, clean energy and construction.
The company invests millions into research and development for alternative energy sources, and also operates U.S. Department of Energy national laboratories, such as the Los Alamos National Laboratory and the Idaho National Laboratory.
---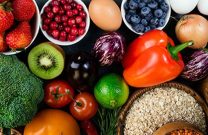 Get Free Recipes for Mesothelioma Patients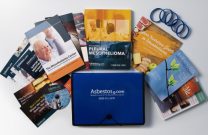 Read the Top Mesothelioma Guide for Free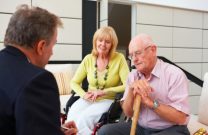 Get the Compensation You Deserve
---
Tell us what you think
Did this article help you?
How did this article help you?
What about this article isn't helpful for you?
Did this article help you?
Thank you for your feedback. Would you like to speak with a Patient Advocate?
---