Cleaver-Brooks' History with Asbestos
In 1929, engineer John C. Cleaver manufactured the world's first packaged boiler in Oregon, Illinois. Two years later, Cleaver partnered with notable businessman Raymond Brooks to form Cleaver-Brooks. Together they began to mass-produce packaged boilers.
The company's first packaged boiler was a portable steam boiler that could heat asphalt, making the material hot enough to pump into a truck to pave roads. Cleaver-Brooks initially produced boilers for road expansion and comfort-heating applications.
Cleaver-Brooks' boilers and boiler parts were made with asbestos fibers to resist heat and prevent fires. Some of the asbestos-containing parts included gaskets, insulation and refractory linings.
In 1992, Cleaver-Brooks bought Industrial Boiler Co., located in Thomasville, Georgia, to further expand the company's product line in the South. The company's headquarters remain in Thomasville.
Today, the company manufactures boiler-room equipment across commercial, institutional and industrial markets. Unlike other asbestos manufacturers, Cleaver-Brooks has not filed for bankruptcy and continues to face asbestos lawsuits in court.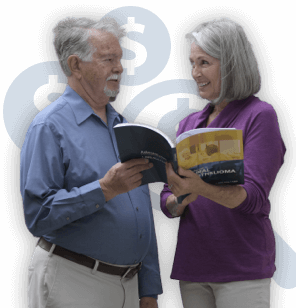 Exposed to Asbestos at Cleaver-Brooks?
Gain access to trust funds, grants and other forms of compensation for you or your loved ones.
Get Help Now
Asbestos Litigation Involving Cleaver-Brooks
More than 200,000 asbestos-related lawsuits have been filed against Cleaver-Brooks since 1985. It has paid tens of millions of dollars in asbestos claims over the past 30 years.
Unlike many companies that produced asbestos products, Cleaver-Brooks did not go bankrupt and has not created a trust for asbestos claims. Rather, the company has decided to continue to defend itself in court against current and future claims.
On July 24, 2013, a jury in New York awarded $190 million to five mesothelioma plaintiffs who were exposed to asbestos on the job while working with asbestos-containing products manufactured by Cleaver-Brooks and others. Cleaver-Brooks was held liable for $30.54 million. The $190 million verdict is the largest of its kind in the history of New York.

In April 2014, a New York appeals court upheld a $980,000 verdict for a mesothelioma plaintiff who claimed his cancer was caused by exposure to Cleaver-Brooks' asbestos-containing boilers at McConnell Air Force Base.

Donald Robertson sued Cleaver-Brooks and others in 2017, claiming he developed mesothelioma from installing, repairing and maintaining boilers built by Cleaver-Brooks. The circuit court initially dismissed the claim. However, the Wisconsin Supreme Court reversed that decision in February 2018 and brought the case back to the courts.

In 2019, a mesothelioma lawsuit filed against Cleaver-Brooks in Colorado survived a motion to be dismissed because the plaintiff had enough evidence to proceed with the lawsuit.

Cleaver-Brooks settled a number of lawsuits once trials had begun. For example, it settled mid-trial in 2014 and avoided paying a share of a $20 million verdict. In 2015, it settled one day into a trial with a mesothelioma plaintiff who was a veteran exposed to Cleaver-Brooks boilers in the Navy.
Because asbestos-related diseases can take from 20 to 50 years after exposure to develop, Cleaver-Brooks will likely continue to face claims over injuries such as mesothelioma cancer.
Learn How a Mesothelioma Lawyer Can Help
Cleaver-Brooks' Asbestos Products
Asbestos-containing products sold by Cleaver-Brooks include:
Boiler insulation
Cements
Gaskets
Pipe covering
Refractory lining materials
Millboard
Some of these asbestos products contained up to 95% asbestos fiber by weight.
Cleaver-Brooks Occupations at Risk
Many workers were exposed repeatedly over the years, including boiler tenders, steamfitters, plumbers and maintenance men.
The following occupations faced risk of exposure to Cleaver-Brooks' asbestos products:
Veterans of the U.S. armed forces
Boiler workers
Insulators
Pipefitters
Plumbers
Factory workers
Industrial workers
Construction workers
Asbestos is no longer used as widely in boilers, thanks to governmental regulations. The Clean Air Act banned asbestos pipe insulation and asbestos block insulation, which are used to construct boilers and hot water tanks.
The Clean Air Act greatly reduced the manufacturing of asbestos-containing boilers. However, asbestos gaskets and millboards, which are used in boiler manufacturing, have not yet been banned and may still contain asbestos.
10 Cited Article Sources
The sources on all content featured in The Mesothelioma Center at Asbestos.com include medical and scientific studies, peer-reviewed studies and other research documents from reputable organizations.
Hayes, P. (2019, March 20). Asbestos Case Tied to Father's Work Clothes Survives in Colorado.
Retrieved from: https://news.bloomberglaw.com/product-liability-and-toxics-law/asbestos-case-tied-to-fathers-work-clothes-survives-in-colorado
United States Environmental Protection Agency. (2019). EPA Actions to Protect the Public from Exposure to Asbestos.
Retrieved from: https://www.epa.gov/asbestos/epa-actions-protect-public-exposure-asbestos
State Bar of Wisconsin. (2018, August 29). The Docket: Wisconsin Supreme Court Adds 21 New Civil Cases.
Retrieved from: https://www.wisbar.org/NewsPublications/Pages/General-Article.aspx?ArticleID=26542
Sundar, S. (2015, May 19). Boiler Maker Could See $20M Asbestos Verdict Cut To $6M.
Retrieved from: https://www.law360.com/articles/657936/boiler-maker-could-see-20m-asbestos-verdict-cut-to-6m
Gvillo, H.I. (2014, April 22). $980K asbestos verdict against Cleaver Brooks affirmed in deceased boiler worker's case.
Retrieved from: https://www.washingtonexaminer.com/980k-asbestos-verdict-against-cleaver-brooks-affirmed-in-deceased-boiler-worker-8217-s-case
Sistrunk, Jeff. (2013, July 24). NY Jury Awards $190M Over Asbestos Injuries, Deaths. Law 360.
Retrieved from: http://www.law360.com/articles/459738/ny-jury-awards-190m-over-asbestos-injuries-deaths
Rodriguez, J.C. (2012, February 23). Ex-Coke Unit Suffers Setback In Asbestos Coverage Row.
Retrieved from: https://www.law360.com/articles/312586/ex-coke-unit-suffers-setback-in-asbestos-coverage-row
Cohen, Kenneth S. (2008). Expert Witnessing and Scientific Testimony: Surviving in the Courtroom. Boca Raton, FL. Taylor & Francis Group.

Vimeo. (2012). History of Cleaver-Brooks.
Retrieved from: http://vimeo.com/31610157
Cleaver-Brooks. (n.d.). About Us. Retrieved from: http://www.cleaver-brooks.com/About-Us/Index.aspx
How did this article help you?
What about this article isn't helpful for you?
Did this article help you?
Thank you for your feedback.
Would you like to speak with a Patient Advocate?
Last Modified June 19, 2020