History
When John C. Cleaver was only 5 years old, his father passed away, leaving him and his siblings to run the family farm. One of his responsibilities was tending the coal-fired boiler. He soon became fascinated with the idea of changing water into steam. It was this concept that sparked his future in energy-efficient and environmentally friendly boiler designs.
In 1929, engineer Cleaver manufactured the world's first packaged boiler in Oregon, Ill. Two years later, Cleaver partnered with notable businessman Raymond Brooks to form Cleaver-Brooks, and together they began to mass-produce packaged boilers.
Cleaver-Brooks' first packaged boiler was a portable steam boiler that could heat asphalt, making the material hot enough to pump into a truck to pave roads. Cleaver-Brooks produced boilers for road expansion and for various processes and comfort-heating applications.
After contributing to World War II efforts, Cleaver-Brooks began to expand its line of boilers. At the time, there was high demand for boilers that not only burned light oil but also the more-difficult-to-burn heavy oils. In 1946, Cleaver-Brooks bought Industrial Combustion LLC, a company that was known for its excellent heavy-oil burning capabilities.
When Cleaver-Brooks outgrew its Milwaukee factory, the company moved to Lebanon, Pennsylvania, which was closer to the majority of its business and raw materials. In 1992, Cleaver-Brooks bought Industrial Boiler, Co., located in Thomasville, Georgia, to further expand the company's product line to the South. The company's headquarters remain in Thomasville today.
Between 1998 and 2011, Cleaver-Brooks bought Nebraska Boiler in Lincoln, Nebraska, Nat-Com in Montreal, Canada, and Cheminée Lining of Quebec, Canada, which gave Cleaver-Brooks the ability to offer complete and totally integrated boiler room solutions.
Today, the company manufactures boiler room equipment across commercial, institutional and industrial markets.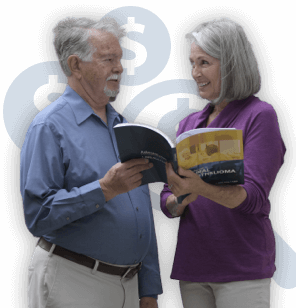 Exposed to Asbestos at Cleaver-Brooks?
Gain access to trust funds, grants and other forms of compensation for you or your loved ones.
Get Help Now
Litigation and Specific Lawsuits
Asbestos-related personal injury claims were filed against Cleaver-Brooks starting in the 1980s by individuals who were exposed to asbestos in its factories or products.
Cleaver-Brooks has paid tens of millions of dollars in asbestos claims during the past 30 years. Unlike many companies that produced asbestos products, Cleaver-Brooks did not go bankrupt and thus has not created a trust for asbestos-related claims. Rather, the company has decided to continue to defend itself in court against current and future claims.
On July 24, 2013, a jury in New York awarded $190 million to five plaintiffs who were exposed to asbestos on the job while working with asbestos-containing products manufactured by Cleaver-Brooks and others, and who later developed mesothelioma cancer.
Cleaver-Brooks was held liable for $30.54 million, or 16 percent of the damages awarded, and Burnham Commercial was held liable for $42.2 million, or 21.2 percent of the damages. The remaining liability was assigned to other parties.
According to Weitz & Luxenberg, the law firm that represented the plaintiffs, the $190 million verdict is the largest verdict of its kind in the history of New York. Unfortunately, only two of the five plaintiffs lived to see their victory.
The plaintiffs in this case worked with a number of Cleaver-Brooks' asbestos-containing products used in steamfitting, plumbing and construction. One plaintiff worked in the Brooklyn Navy Yard as a pipe fitter in the 1950s and 1960s and was exposed to asbestos daily while fitting pipes into the saltwater-distilling units of aircraft carriers. Another plaintiff worked as a plumber for 30 years and handled various asbestos-containing products.
The Wisconsin Supreme Court agreed to review the case of Robertson v. Cleaver-Brooks on Feb. 14, 2018. The plaintiff died from mesothelioma and his estate claimed exposure to the company's asbestos products were to blame for his diagnosis.
The circuit court had previously dismissed the claims as to all defendants; however, the state appeals court reversed that decision.
Because asbestos-related diseases can take from 20 to 50 years after exposure to develop, Cleaver-Brooks will likely continue to face claims over injuries ranging from asbestosis to lung cancer and mesothelioma cancer.
Industry, Occupations & Products
Cleaver-Brooks has 1,000 employees in 10 locations worldwide, including:
Thomasville, GA
Milwaukee, WI
Lincoln, NE
Gonzales, TX
Monroe, WI
Mexico City, Mexico
Shenzhen, China
Montreal, Canada
Stratford, Canada
Terrebonne, Canada
Cleaver-Brooks company manufactures and sells hot water and steam generation products aimed at optimizing the total boiler/burner/control/stack exhaust system to maximize energy efficiency while minimizing emissions.
Because Cleaver-Brooks products are intended to withstand heat from hot water and steam, many of its products once contained asbestos, which was highly coveted for its insulation properties. From top to bottom, boilers were laden with the toxic material.
Asbestos was widely used in a number of Cleaver-Brooks products. Some of these products include:
Boiler insulation
Cements
Gaskets
Pipe covering
Refractory lining materials
Millboard
Although some of these products contained up to 95 percent asbestos fiber by weight, it wasn't the amount of asbestos present that became hazardous to workers' health, but rather the repeated exposure of many plant workers, including boiler tenders, steamfitters, plumbers and maintenance men.
Asbestos is no longer used as widely in boilers, thanks to regulations. The Clean Air Act (CAA) banned asbestos pipe insulation and asbestos block insulation materials that are either pre-formed, or molded, and friable and that are used to construct boilers and hot water tanks.
The CAA greatly reduced the manufacturing of asbestos-containing boilers; however, asbestos gaskets and millboards, which are used in boiler manufacturing, along with other asbestos-containing products, have not yet been banned and may still contain EPA-regulated amounts of asbestos.
6 Cited Article Sources
The sources on all content featured in The Mesothelioma Center at Asbestos.com include medical and scientific studies, peer-reviewed studies and other research documents from reputable organizations.
How did this article help you?
What about this article isn't helpful for you?
Did this article help you?
Thank you for your feedback.
Would you like to speak with a Patient Advocate?
Last Modified February 13, 2019