Plibrico's History with Asbestos
For more than a century, Plibrico Company has manufactured refractory products for use in thermal and industrial applications. The company's pliable firebrick materials, also known as monolithic refractories, were used to line high-temperature furnaces, incinerators and boilers.
Since furnace linings must be capable of withstanding temperatures higher than the industrial materials they process, asbestos was frequently added. The company used this toxic material from the 1950s through the 1970s.
Plibrico added asbestos to several of its products, including boiler coating and insulating cement. Company employees who manufactured these products were directly exposed to asbestos fibers, which are known to cause cancers such as mesothelioma and lung cancer. End users of these products, such as boiler workers and pipefitters, were also at risk of asbestos exposure.
For the past two decades, the company has consistently ranked as one of the top three producers of monolithic refractories in the United States. However, to the company's detriment, legal claims stemming from Plibrico's use of asbestos forced the company into bankruptcy as it faced asbestos lawsuits.
Bankruptcy and Trust Fund
In 2002, the company declared Chapter 11 bankruptcy. It emerged from bankruptcy four years later and established the Plibrico 524(g) Trust, also known as the Plibrico Asbestos Trust.
The trust is designed to deal with future asbestos claims against the company. According to the guidelines for the trust, all claims are processed and paid on "an impartial, first-in-first-out basis, with the goal of paying all claimants over time as equivalent a share as possible of the value of their claims."
A standardized payment percentage is managed by the trustee to ensure enough funds remain to handle future claims. As of June 2016, the current payment percentage was set at 1.36%, which is among the lowest percentages paid by any asbestos trust fund.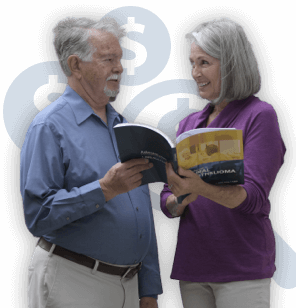 Were You Exposed to Asbestos Products Made by Plibrico?
Gain access to trust funds, grants and other forms of compensation for you or your loved ones.
Get Help Now
Asbestos Litigation Involving Plibrico
Because Plibrico supplied its asbestos-containing materials to other businesses, it was difficult for plaintiffs in asbestos lawsuits to substantiate exposure in terms specific enough to satisfy the courts. However, asbestos lawsuits filed against Plibrico began to pile up in the 1980s and '90s and into the millennium.
The company was faced with a number of mass tort actions concerning its use of asbestos. In 2001, Plibrico was named with a number of other companies in an asbestos suit filed on behalf of the New Jersey Local 475 Steamfitters union.
Furthermore, Plibrico and 49 other product manufacturers were the defendants in a suit filed by Cornelius C. Dykstra, a patient suffering from malignant mesothelioma. The case garnered widespread legal attention because it stated, unequivocally, that the public- and private-interest factors inherent in asbestos litigation made it a subject of national importance.
While the trust continues paying out claims for past asbestos exposure, Plibrico's business is booming. CEO Brad Taylor announced in January 2019 that the company was entering a new European partnership to provide distribution of Plibrico's refractories throughout 12 countries.
Learn how to hire a qualified mesothelioma lawyer
Plibrico's Asbestos Products
Between the 1950s and the 1970s, Plibrico manufactured the following asbestos-containing products:
Pliseal boiler wall coating
Plicast Airlite
Plicast LWI-24G
Plisulate insulating cement
Plisulate insulation block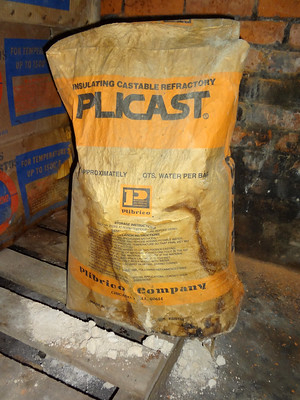 Occupations at Risk of Exposure to Plibrico's Asbestos Products
The following occupations were at risk of exposure to asbestos through Plibrico's products:
Boiler workers
Furnace men
Insulators
Pipefitters
Pourers
Steamfitters
Steel and iron workers
Smelter men
Employees of the company were at risk of asbestos exposure when manufacturing asbestos-containing products. Once the products made it to market, workers in industries such as construction, shipbuilding and metalwork were at risk of exposure to Plibrico's refractory products.
See More High-Risk Occupations
Plibrico Company History
Founded in 1914, Plibrico Company LLC manufactures a complete line of high alumina- and alumino-silicate monolithic refractories for use in a variety of applications. The company also provides technical and engineering support services to assure the correct product choice and best design for its customers, which are located in North America, Central America and the Caribbean.
It was founded by W.A.L. Schaeffer and was originally known as the Pliable Brick Company. Schaeffer recognized the fact that refractory lined vessels of the early 20th century increased in complexity. He understood that production of brick linings would benefit from onsite fittings to the equipment. His ideas led to the development of today's plastic refractories.
5 Cited Article Sources
The sources on all content featured in The Mesothelioma Center at Asbestos.com include medical and scientific studies, peer-reviewed studies and other research documents from reputable organizations.
How did this article help you?
What about this article isn't helpful for you?
Did this article help you?
Thank you for your feedback.
Would you like to speak with a Patient Advocate?
Last Modified August 21, 2020