Florida ranks second in the nation for mesothelioma and asbestosis deaths, yet it takes a less stringent stance on asbestos than California, the only state to report more asbestos-related deaths.
Florida's regulations on asbestos exposure are not as strict as California's laws. And Florida's legal norms involving asbestos lawsuits tend to favor defendants more often than California's legal norms.
A blend of federal and state laws regulates asbestos in Florida. Federal laws, such as the Clean Air Act, provide a layer of regulation in addition to the state's asbestos laws.
In 1982, the Florida Department of Environmental Protection started its Asbestos Removal Program to protect the public from asbestos released during renovation and demolition of contaminated buildings.
Florida Asbestos Laws and Regulations
Florida's asbestos statutes, collectively called the Asbestos Program or Asbestos Removal Program, are found in chapter 62-257 of the Florida Administrative Code. The chapter defines different types of asbestos work, describes notification procedures and includes information about fees and official forms.
The Florida Department of Environmental Protection (DEP) oversees the state's Asbestos Removal Program. It requires notification to the DEP before asbestos is removed from certain facilities. Notification of asbestos removal must be submitted at least 10 days prior to the project start date.
Information about complying with the state's asbestos regulations is found in DEP's Asbestos Letters, Determinations and Clarifications.
Chapter 61E1 of the Florida Administrative Code contains the laws governing the training, certification and licensure of asbestos workers. The Florida Department of Business and Professional Regulation enforce these laws to protect workers and the public from asbestos exposure.
Asbestos Litigation Rules in Florida
Florida courts have implemented procedures and legal norms to manage asbestos litigation within the state. A mesothelioma attorney can determine how these rules may apply to your case.
The laws governing asbestos lawsuits in Florida are relatively standard and consistent with most other states. A few laws deviate from the norm such as Florida's stance on awarding punitive damages.
Most states place no limits on punitive damages, which aim to deter a defendant from repeating similar offenses in the future and discourage others from doing the same. Florida law prohibits punitive damages in asbestos lawsuits entirely.
In 2000, Florida was home to 4 percent of the nation's new asbestos cases. Five years later, the state began to limit such claims and enacted legislation to manage asbestos lawsuits.
As with asbestos litigation reforms passed in Texas, Ohio and Georgia, Florida's law was adopted to reduce the number of pending asbestos cases and limit any new filings to only those made by the most seriously ill plaintiffs.
The law, known as the Asbestos and Silica Compensation Fairness Act of 2005, set up a higher threshold for plaintiffs to cross when filing a claim by requiring better evidence — including that of asbestos exposure — at the time the lawsuit is filed.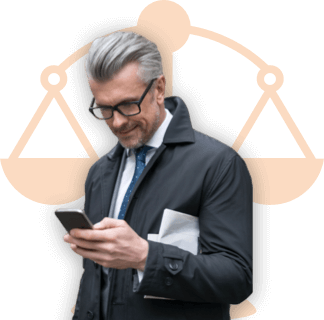 Find a Mesothelioma Attorney in Florida
Get help finding an attorney who knows the process and can get you and your family the compensation you deserve.
Get Help Now
No Strict Liability for Sellers of Asbestos
Before enactment of the Asbestos and Silica Compensation Fairness Act, Florida imposed strict liability for injuries caused by a defective product. Anyone in the chain of distribution of a defective product, was liable for resulting injuries regardless of fault. In other words, the product's defect determined liability, not the seller's conduct.
The 2005 law shifted the focus to the seller's conduct in asbestos cases.
The new law provides that a defendant that sells, but does not manufacture, asbestos is only liable if the plaintiff can prove:
The seller's failure to use reasonable care with respect to the product proximately caused harm to the plaintiff
The product's failure to conform to an express warranty (a guarantee about the quality of the product) by the seller caused the plaintiff's injury
The seller engaged in intentional wrongdoing.
Successor Liability
Florida also limits the liability of a company (the successor) that merges or consolidates with another company that has asbestos-related liabilities (the predecessor). Any potential liability is capped at the fair market value of the predecessor's total gross assets at the time of the merger or consolidation.
Medical Criteria Laws
Florida's medical criteria law is quite detailed. Certain types of claimants must present "prima facie" evidence of their impairments before trial in order to proceed with their lawsuits. Prima facie generally refers to evidence that is accepted as correct until proven otherwise.
Defendants have an opportunity to challenge the evidence. Any claim by a plaintiff that fails to make the required showing is dismissed, but the plaintiff may be able to raise the claim again later.
The type of evidence required depends on the severity of the claimant's physical impairments. The claimant's alleged condition, whether malignant or nonmalignant, must meet certain medical standards.
Nonmalignant Asbestos Claims
Claimants with nonmalignant asbestos claims — such as asbestosis or pleural thickening — may only file lawsuits in Florida if they provide evidence of a physical impairment caused by asbestos exposure.
Specifically, the claimant must provide:
Evidence that a qualified physician, or someone under the physician's direct supervision, has taken a detailed occupational and exposure history of the exposed person, including identification of all places of employment and exposure to any airborne contaminant that can cause pulmonary impairment
Evidence that a qualified physician, or someone under the physician's direct supervision, has taken a detailed medical and smoking history
Evidence that at least 10 years have passed between the first exposure and diagnosis
A determination by a qualified physician that the exposed person has a permanent respiratory impairment of at least Class 2 under American Medical Association guidelines
A diagnosis by a qualified physician of asbestosis or diffuse (widespread) pleural thickening, based on radiological or pathological evidence
A determination, based on specific medical determinations, that asbestosis or diffuse pleural thickening, not chronic obstructive pulmonary disease, is a substantial contributing factor to the physical impairment
Claimants with Lung, Larynx, Pharynx or Esophageal Cancers
Florida law does not require nonsmoking claimants with these types of asbestos cancers to provide prima facie evidence of physical impairment in order to bring their claims.
A diagnosis by a qualified physician — who is board certified in pathology, pulmonary medicine or oncology — that the person has the primary cancer claimed and that asbestos exposure was a substantial contributing factor
Evidence that at least 10 years have passed between the first exposure and diagnosis
Radiological or pathological evidence of asbestosis or diffuse pleural thickening or a qualified physician's diagnosis of asbestos based on a chest X-ray that meets certain requirements
Evidence of substantial occupational asbestos exposure
Claimants with Colon, Rectal or Stomach Cancers
Smoking and nonsmoking claimants with these types of cancers must also provide the same evidence in order to bring a claim, except proof of substantial occupational asbestos exposure.
"Not More Probably" Requirement
In instances where Florida law requires prima facie evidence of physical impairment because of asbestos exposure, a qualified physician must also determine that the plaintiff's condition was "not more probably the result of causes other than the asbestos exposure."
Mesothelioma claimants are not held to the same evidentiary standards as other types of asbestos claimants. Mesothelioma is usually caused by asbestos exposure. As a result, Florida law does not require mesothelioma claimants to provide prima facie evidence of physical impairment to bring claims.
Two-Disease Rule
In Florida, a claimant with a nonmalignant asbestos-related condition, such as asbestosis, has a limited period of time in which to file a lawsuit. But the same person is not automatically barred from bringing a separate claim if he or she develops an asbestos-related cancer later. In other words, there are separate statute of limitations for different diseases. Defendants cannot require nonmalignant asbestos claimants to release any future claims of asbestos-related cancers as a condition of settlement.
Mesothelioma Lawsuit Filing Deadlines
Florida has deadlines, called statute of limitations, for filing personal injury and wrongful-death claims.
Mesothelioma patients have four years from the date of their diagnosis to file a personal injury claim.
Surviving family members have two years to file a wrongful-death claim.
Patients and families facing a mesothelioma diagnosis can contact a Florida mesothelioma attorney for advice on when to file a claim. Experienced attorneys have the expertise to interpret how Florida's statute of limitations may apply in your case.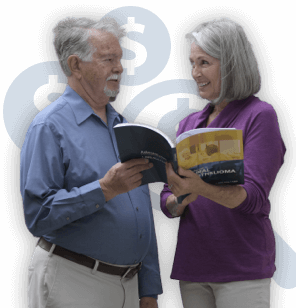 Did You Know?
Most mesothelioma cases settle before going to trial, and the average mesothelioma settlement payout ranges between $1 million and $1.4 million.
Qualify for a Settlement
Florida Job Sites with Documented Asbestos Exposure
Bartow
Bradenton
Bradenton Steam Electric Station
Florida Power & Light Company
Tropicana Products Inc.
Cape Canaveral
Cape Canaveral Air Force Station
Cape Canaveral Power Plant
Kennedy Space Center
Clewiston
Cocoa
Cape Kennedy Air Force Station
Patrick Air Force Base
Rocket Insulation Company
Eustis
Jacksonville
Atlantic Dry Dock
Jacksonville Grammar School
Naval Station Mayport
Key West
Key West Desalting Plant
Key West Naval Shipyard
Key West Power Plant
Keys Energy Services
Lakeland
DuPont Corp. (Forest Wheeler)
Miami Beach
Florida Power & Light Company
Fontainbleau Hotel
Seville Hospital
Ocala
Georgia Pacific Corporation
Monroe Memorial Hospital
Ocala Manufacturing Company
Pensacola
Gulf Power Plant Crist
Pensacola Naval Air Station
Plymouth
Minute Maid Corporation
Plymouth Citrus Products
Vacuum Foods Corporation
Sarasota
Electronic Mechanical Research Building
Morgan Junior High School
Sarasota Courthouse
Sarasota Powerhouse
St. Lucie
St. Lucie Nuclear Power Plant
Tampa
The Hendry Corporation
Tampa Bay Shipbuilding
Gulf Marine Repair Corporation
Vero Beach
Vero Beach Municipal Power Plant
Florida Mesothelioma Lawsuits
It is important for families facing a mesothelioma diagnosis to consult with a mesothelioma attorney as soon as possible. An experienced asbestos lawyer can help you file a claim to get compensation.
Compensation may involve settlements, verdicts or trust funds.
Settlements
Mesothelioma settlements obtained for Florida workers are traditionally kept private. Confidentiality in settlement agreements helps protect plaintiff identities and the interests of plaintiffs and defendants.
In general, mesothelioma lawyers are known to obtain settlements in the range of $1 million to $4 million.
Verdicts
While Florida's asbestos case history is not as robust as some other states with a high number of asbestos-related deaths, Florida juries have awarded multimillion dollar verdicts to plaintiffs with mesothelioma.
In the late 1970s through the mid-1980s, Dennis Britt was exposed to asbestos in various facilities working as an employee benefits advisor. He later developed mesothelioma and filed a lawsuit against the corporations that owned the facilities. In 2017, a Florida jury awarded $8.5 million to the Britt estate.

In 2015, Richard Batchelor was diagnosed with mesothelioma as a result of his exposure to asbestos working at power plants in Florida. Following his diagnosis, Richard and Regina Batchelor filed a lawsuit against Florida Power & Light Co., Foster Wheeler and Bechtel Corp. In 2016, a Florida jury awarded $21 million to the Batchelors for pain, suffering, disability and other damages.

From 1972 to 1974, William Aubin was exposed to Union Carbide's asbestos pellets, a product made of 99.9 percent asbestos that was used in drywall joint compound and textured sprays. Aubin developed peritoneal mesothelioma in 2008 and later filed a lawsuit against Union Carbide and other asbestos product manufacturers. A Florida jury issued $6.6 million verdict in favor of Aubin, which was later reversed by the Third District appeals court. In 2015, the Florida Supreme Court reinstated the verdict against Union Carbide because the Third District's decision conflicted with previous rulings on similar cases.
Trust Funds
Every state sets its own laws regarding when and how a claimant can file a claim with an asbestos trust fund.
For example, Florida is one of the states that allow setoffs. If a claimant has acquired compensation from a trust fund, any defendants they sue may deduct the amount of trust compensation from the court award.
An experienced Florida mesothelioma lawyer can offer the best guidance on how the state's trust fund laws may apply to your case.
Get Your Free Mesothelioma Legal Guide
Sign Up
7 Cited Article Sources
The sources on all content featured in The Mesothelioma Center at Asbestos.com include medical and scientific studies, peer-reviewed studies and other research documents from reputable organizations.
How did this article help you?
What about this article isn't helpful for you?
Did this article help you?
Thank you for your feedback.
Would you like to speak with a Patient Advocate?
Last Modified November 26, 2019