Montana Mesothelioma Lawyers
Fact Checked
Our fact-checking process begins with a thorough review of all sources to ensure they are high quality. Then we cross-check the facts with original medical or scientific reports published by those sources, or we validate the facts with reputable news organizations, medical and scientific experts and other health experts. Each page includes all sources for full transparency.
In addition to the asbestos exposure disaster that took place in Libby, Montana, residents of the state have been exposed to asbestos at commercial and industrial job sites. An experienced mesothelioma attorney can help patients in Montana get the compensation they need.
File a Mesothelioma Claim
Connect with a mesothelioma lawyer to find out if you or a loved one is eligible for compensation for:
Treatment costs
Travel expenses
Lost wages
Wrongful death
Get Help Filing a Claim in Montana
Page Topics
Filing a Claim in Montana
For decades, Montana courts have dealt with thousands of asbestos claims pending against dozens of defendants. Most of the claims are the result of an asbestos-contaminated vermiculite mine that operated in Libby, Montana.
Hundreds of the town's residents have died of asbestos-related diseases, such as mesothelioma, and thousands have been diagnosed.
In November 2017, the Montana Supreme Court established a special Asbestos Claims Court to oversee its backlog of asbestos lawsuits. At the time, more than 500 asbestos lawsuits were pending in Montana courts.
In January 2019, now facing thousands of claims, the Montana Supreme Court appointed six additional judges to handle the caseload within the special court.
The state sets time limits for filing a claim known as the statute of limitations. A qualified mesothelioma lawyer can review your case to interpret how these laws impact your claim.
Some veterans in Montana were exposed to asbestos materials on military bases. Those who develop a related disease may file VA claims for benefits, and they may access VA health care in Montana.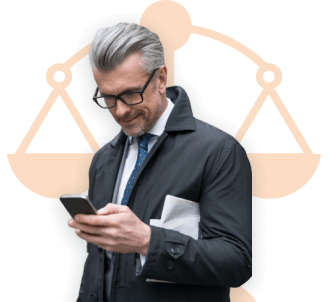 Find a Mesothelioma Attorney
Get help finding an attorney who knows the process and can get you and your family the compensation you deserve.
Asbestos Exposure in Montana
From 1919 to 1990, operations at an asbestos-contaminated vermiculite mine in Libby, Montana, distributed asbestos dust throughout the town, even spreading into nearby towns. Hundreds of residents have died, and thousands have been diagnosed with asbestos-related diseases.
The site was placed on the U.S. Environmental Protection Agency's National Priorities List in 2002 because of high levels of asbestos spread throughout the communities of Libby and Troy, Montana, and decontamination efforts began. In 2009, a public health emergency was declared in Libby.
Almost 20 years later, the project is nearing completion. In 2021, the EPA announced yet another segment had been completely restored. The EPA continues to clean and monitor parts of the town for asbestos contamination.
In other areas of the state, workers have been exposed to asbestos products at job sites such as processing plants, lumber yards, paper mills, manufacturing plants, power plants and oil refineries.
Montana Industries Known for Asbestos Exposure
Vermiculite mining
Forestry
Construction
Farming operations
Manufacturing
Power generation
Oil refining
Chemical production
Paper mills
Teaching
Law Firms Practicing in Montana
Montana courts deal with so many asbestos lawsuits that it had to create a special court just for asbestos claims.
Residents of Montana with asbestos-related diseases should consider a nationwide mesothelioma law firm because they have success securing compensation with many different types of cases. If your case is unique, they will know the best jurisdiction in which to file your claim.
Approximately 54% of mesothelioma plaintiffs in the U.S. submit their claim in a jurisdiction outside of the state they live in, according to a 2019 KCIC industry report.
Nationwide Mesothelioma Law Firms
Weitz & Luxenberg
Cooney & Conway
Simmons Hanly Conroy
Nemeroff Law
Galiher DeRobertis & Waxman
One of the benefits of choosing a nationwide firm is that you won't have to drive to their offices.
Representatives with nationwide firms regularly travel to meet mesothelioma clients across the country. They know mesothelioma patients are coping with a debilitating cancer and they make it easier on your family by traveling to you.
It is in you and your family's best interest to work with one of the nation's best mesothelioma lawyers who can get the compensation you deserve. Holding negligent corporations accountable is what they do best, and they can do it for your family.
Asbestos Compensation Awarded to Montana Workers
$43 Million in 2011: In September 2011, a $43 million mesothelioma settlement was reached between the state and nearly 1,200 plaintiffs from Libby, Montana. The state's insurance provider was ordered to pay the total settlement, which is traditionally kept private when a single plaintiff files suit.
$3 Billion in 2014: W.R. Grace, which owned and operated the contaminated mine in Libby, Montana, established $3 billion asbestos trust fund to compensate future claimants.
In addition to settlements from lawsuits, Montana mesothelioma lawyers are known to recover six-figure payouts from asbestos trust funds.
It is important to work with an attorney who is familiar with the legal steps of filing lawsuits within Montana courts and claims with asbestos trust funds.
Montana Asbestos Laws and Regulations
A combination of federal and state laws regulates asbestos throughout Montana.
Regulations Governing Asbestos in Montana
Montana Code Section 75-2-501: Defines the Asbestos Control Act of Montana.
Departments Overseeing Montana's Asbestos Laws
Montana Department of Environmental Quality: Administers the regulatory requirements set forth at the federal and state level for asbestos abatement.
Montana Laws Affecting Asbestos Lawsuits
Montana Code Section 27-1-703: Defines Montana's negligence laws.
Montana Code Section 27-2-204: Defines Montana's statutes of limitations.
Asbestos Litigation Trends in Montana
In addition to establishing the special Asbestos Claims Court, Montana lawmakers and state courts have enforced certain rules and procedures to manage asbestos claims.
Comparative Negligence
In Montana, a plaintiff asking for compensation in a lawsuit has to be less responsible for the injury than the company that allegedly caused the accident.
51% Bar Rule
Montana is among several states that bars a plaintiff from recovery if they are 51% or more at fault for the injury. A plaintiff can recover if they are 50% or less at fault, but the recovery is reduced by the degree of fault.
Court Exposure Standard
Montana plaintiffs are required to link the patient's illness to an asbestos defendant's product or conduct. For example, plaintiffs must present evidence of their asbestos exposure and evidence linking it to a diagnosis of an asbestos-related disease.
---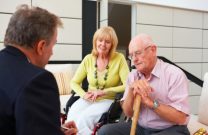 Get the Compensation You Deserve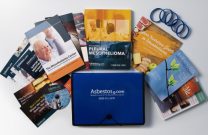 Get Your Free Mesothelioma Legal Guide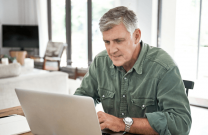 Mesothelioma Case Value Webinar
---
Tell us what you think
Did this article help you?
How did this article help you?
What about this article isn't helpful for you?
Did this article help you?
Thank you for your feedback. Would you like to speak with a Patient Advocate?
---