Women who are diagnosed with mesothelioma find themselves in unique circumstances.
On average, women tend to have a slightly better prognosis than men. This is because treatments can be more effective for women. However, because of the nature of the disease, it is usually significantly easier for men to prove which company or companies are responsible for their asbestos exposure.
This means that women are perhaps at a legal disadvantage concerning matters of cause and effect.
Diagnosing Mesothelioma in Women
The specific mesothelioma diagnosis is given based on where the cancer originally developed.
Most women who develop the cancer are diagnosed with pleural mesothelioma, which affects the lining of the lungs. In men, pleural mesothelioma occurs five times more frequently than peritoneal mesothelioma, which develops in the abdominal lining.
In women, this ratio is skewed.
Pleural mesothelioma occurs only twice as frequently in women as peritoneal mesothelioma. Pericardial mesothelioma, the third most common type, develops in the lining of the heart. These three types of mesothelioma are almost always associated with prior asbestos exposure.
In exceptionally rare cases, some individuals have developed mesothelioma without ever coming into contact with asbestos. These patients are often young women who develop very specific types of the cancer.
Well-differentiated papillary mesothelioma (WDPM), for example, is usually found in women in their 30s and does not have a strong connection to asbestos exposure. Although it mostly occurs in the peritoneum, it has been diagnosed in other areas such as the pleura.
Those diagnosed with this cancer usually have a better prognosis than average mesothelioma patients. WDPM patients have life expectancies ranging from three years to more than 10 years.
Similarly, the earliest cases of deciduoid peritoneal mesothelioma only affected the peritoneums of young women with no histories of asbestos exposure. This rare variation of epithelial mesothelioma has only been documented in 45 cases.
Although deciduoid mesothelioma has since been observed in men and older women, it is typically diagnosed during pregnancy or at the time of a cesarean section.
Learn more about diagnosing mesothelioma
Talk to a Doctor About Your Diagnosis
We can help you get in contact with a mesothelioma specialist and find the treatment that's best for you.
Get Started Today
Mesothelioma Treatment for Women
Depending on your diagnosis, women face the same treatment options as men: chemotherapy, radiation therapy and surgery.
If the cancer has not substantially progressed beyond a certain area, surgery can be a curative treatment. If the prognosis is poor and you are struggling to deal with your symptoms, surgery may be palliative.
One recent study found that women generally live longer after surgery than men.
Doctors studied 702 cases of malignant pleural mesothelioma, all of which had the cancerous lung surgically removed. The cases were separated based on the type of cells that made up the patients' tumors.
Epithelial tumors tend to be made up of uniform cells, while nonepithelialtumors usually have more inconsistent and randomized cell patters. The distinction was made in this study because epithelial and nonepithelial tumors can respond differently to various treatment modalities.
Men and women with nonepithelial tumors, on the other hand, had roughly equivalent outcomes after surgery. Both genders had a median life span of about nine to 10 months.
Learn more about mesothelioma treatment
Asbestos Exposure for Women
Asbestos exposure occurs in three primary ways: On the job, in the environment or through secondary contact.
Most women with mesothelioma were exposed to it secondhand or in the environment, but some had direct occupational exposure. Although statistics are not readily available, on-the-job exposure is commonly believed to affect significantly more men than women.
Occupational Exposure
Most mesothelioma patients can trace their exposure back to blue-collar work, jobs such as factory workers, insulators, mechanics and similar industrial occupations. Because asbestos exposure usually occurs in these male-dominated occupations, patients tend to be older men.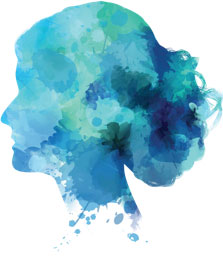 Featured Story
Women: The New Faces of Mesothelioma
The gender gap is closing as mesothelioma incidence rates among women are on the rise. Women now comprise nearly one-fourth of all cases.
Read the Story
Women who experienced job-related exposure usually worked in positions that were not as labor-intensive. For example, there have been reported cases of male and female school teachers who developed mesothelioma.
They were found to have worked for a number of years in school buildings containing asbestos. Some interior decorators were exposed to asbestos from spray-on asbestos materials. Even bakers have developed mesothelioma because of asbestos in and around ovens.
Environmental Exposure
One study aimed to show the effects of environmental exposure on women.
In the study, doctors analyzed statistics from an Australian asbestos mining town. Nearly 3,000 women and girls had lived in the town between 1943 and 1992. Through 2004, malignant pleural mesothelioma accounted for 8 percent of all deaths in the group of women.
Secondary Exposure
Secondary exposure is the most common method women come into contact with the deadly mineral. Exposure takes place when a friend, family member, or loved one brings asbestos fibers into the home (usually on work clothes) from an exterior setting.
For example, the majority of men who worked in the shipbuilding industry prior to the 1990s were heavily exposed to asbestos and routinely brought asbestos fibers home on their clothing. Due to the jagged structure of asbestos fibers, the tiny particles easily attach to clothing, shoes, skin, and hair.
Simply dusting off shoes would release asbestos fibers into the home, and women were especially exposed if they took care of their spouse's contaminated laundry.
Like environmental exposure, secondary asbestos exposure can have deadly effects.
Barbara Fitt and her daughter, Evelyn Power, died of mesothelioma after experiencing secondhand asbestos exposure.
Fitt's husband, John Power, worked in the asbestos industry in England for decades. When he came home, his clothing would be white with dust. In 1993, after 25 years in the industry, John Power died of mesothelioma.
Barbara and Evelyn, who were exposed to asbestos when they scrubbed Power's work clothing, also developed the disease. They died of mesothelioma in 1996 and 2004, respectively.
Susceptibility
A recent study conducted in Turkey sought to compare the relative risk of women versus men for malignant pleural mesothelioma due to environmental amphibole asbestos exposure.
In this particular study, it was concluded that the relative risk was higher for women than for men: 159.8 per 100,000 versus 114.8 per 100,000, respectively. However, in similar studies conducted in North America, Australia and Europe, results have shown a lower risk for women.
The discrepancy could be attributed to various cultural differences and variations in domestic practices, one example being the Turkish custom of whitewashing homes.
Today, most people associate the term "whitewashing" with the application of a coat of white paint. However, in many Mediterranean countries, including Turkey and Greece, the act of whitewashing involves the application of white asbestos-containing soil to the exterior and interior of the home.
The result gave the appearance of white plaster, an image associated with the beauty and minimalism exhibited by many of these Mediterranean communities.
Sadly, the women who commonly fulfilled this household task were being exposed to the hazardous effects of asbestos, and many of those exposed developed the asbestos-related cancer, mesothelioma.
The women who raised their families within these dwellings spent even more time in direct contact with the mineral. The result was a higher occurrence of asbestos exposure in these parts of the world.
Liability and Women
Because most women have had secondary exposure, they historically have been faced with a unique set of challenges.
They are not eligible for workers' compensation since the exposure did not occur at work. Often, it is difficult to even prove that a certain company is responsible for the secondary exposure.
In Mary Adams' case, proving responsibility still wasn't enough to ensure compensation. Her husband Clayton worked for Goodyear as a pipefitter in Ohio for 10 years. Mary cleaned her husband's asbestos-laden clothing and breathed in asbestos dust. This exposure led to her 2007 malignant mesothelioma diagnosis.
She and her husband sued Goodyear only months before her death, claiming the company was negligent in allowing asbestos to be carried off the premise. Goodyear cited the Ohio statute which states that property owners are not liable for asbestos-related illnesses unless the asbestos exposure occurred on the premises.
With this statute, the case was thrown out, a ruling which held in the court of appeals.
Learn How to Hire a Qualified Mesothelioma Lawyer
Other Asbestos-Related Conditions
Other concerns regarding an elevated level of susceptibility of mesothelioma in women involve the different breathing patterns of men and women.
It has been noted that people who are taller have longer tracheas and larger lungs than those of shorter people. Lung volume can influence fiber disposition and retention, and generally, fiber disposition by impaction, interception, and sedimentation increases in major airways based on lung size.
While currently unproven and only speculative, the role of body size may play a role in an increased risk of mesothelioma among women.
While many women in Mediterranean communities were exposed to the dangerous mineral, so were many women throughout North America.
Women working in laundry factories came in contact with asbestos that was used as insulation in industrial dryers and cosmetic factory employees inhaled the deadly dust while working with asbestos-containing products, such as cosmetic powder.
Cases of female mesothelioma are on the rise in many parts of the world and many researchers are hoping to develop concrete evidence that women remain highly susceptible to the disease.
5 Cited Article Sources
Galateau-Sallé, F. Pathology of Malignant Mesothelioma. London: Springer-Verlag London Limited, 2010.

Lemen, R.A. (2006). Epidemiology of Asbestos-Related Diseases and the Knowledge that Led to What is Known Today. In R.F. Dodson & S.P. Hammar (Eds.), Asbestos: Risk Assessment, Epidemiology, and Health Effects (201-308). Florida: CRC Press.

Williams, S. (2004, October 17). The Long Goodbye.
Retrieved from: http://www.guardian.co.uk/society/2004/oct/18/medicineandhealth.lifeandhealth
Reid, A. et al. (2009). Predicted mortality from malignant mesothelioma among women exposed to blue asbestos at Wittenoom, Western Australia.
Retrieved from: http://oem.bmj.com/content/66/3/169.abstract
Wolf, A. (2010). Characteristics of Malignant Pleural Mesothelioma in Women.
Retrieved from: http://www.mesorfa.org/pdfs/Characteristics%20of%20Malignant%20Pleural%20Mesothelioma%20in%20Women.pdf
How did this article help you?
What about this article isn't helpful for you?
Did this article help you?
Thank you for your feedback.
Would you like to speak with a Patient Advocate?
Last Modified November 5, 2018