Chimney Sweep
Fact Checked
Our fact-checking process begins with a thorough review of all sources to ensure they are high quality. Then we cross-check the facts with original medical or scientific reports published by those sources, or we validate the facts with reputable news organizations, medical and scientific experts and other health experts. Each page includes all sources for full transparency.
Medically Reviewed
A medical doctor who specializes in mesothelioma or cancer treatment reviewed the content on this page to ensure it meets current medical standards and accuracy.
This Page was Medically Reviewed By
Chimney sweeps are at risk of asbestos exposure when they service old fireplaces. The workers who built fireplaces before the 1990s were also at risk of asbestos exposure.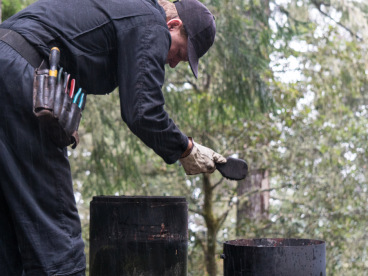 Quick Facts
Chimney sweeps clean, maintain and repair fireplaces including the hearth, firebox, chimney and flue.
A chimney sweep who services fireplaces built before the 1990s may encounter asbestos-containing materials. Fireplaces built before 1978 may contain artificial gas logs, ashes and embers contaminated with asbestos.
There are two types of fireplaces: Masonry and prefabricated. Masonry fireplaces are constructed by builders, bricklayers or masonry workers and are typically made out of brick. Prefabricated fireplaces are made in a factory out of metal.
Prefabricated fireplaces are slightly less likely to contain asbestos, but the hearths might be covered with noncombustible materials such as asbestos, brick, iron or steel. Prefabricated chimneys were commonly lined on the outside with asbestos insulation after being fitted to the home. These chimneys are found in homes built after the 1950s.
Masonry fireplaces may contain several different types of asbestos products such as cement, brick, mortar and insulation.
Occupational Exposure for Chimney Sweeps
Chimney sweeps may encounter asbestos, arsenic and other carcinogenic substances on the job. This kind of occupational exposure has caused a number of chimney sweeps to develop cancers such as mesothelioma and lung cancer.
Chimney sweeps are advised to wear respiratory protection to reduce their exposure to toxic substances. Ordinary dust masks and filtering facepiece respirators do not sufficiently filter out microscopic asbestos fibers.
The Occupational Safety & Health Association recommends a respirator with a high-efficiency particulate air filter for workers who may encounter asbestos.
Chimney sweeps should also follow safety protocols to clean their work clothes, shoes and tools. This safety measure can prevent chimney sweeps from bringing asbestos home.
Workers involved in asbestos chimney removal should also wear a HEPA-fitted respirator and follow safety protocols to clean their work clothes.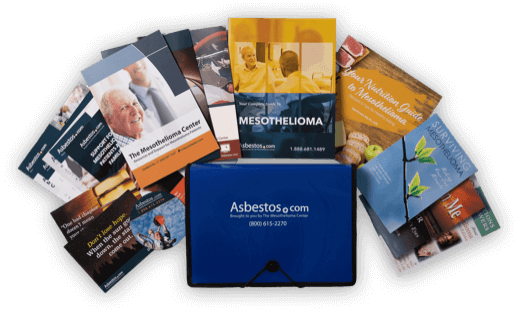 Free Mesothelioma Guide
Our latest guide for patients and loved ones is shipped overnight and includes treatment information, legal resources, mesothelioma books and support wristbands.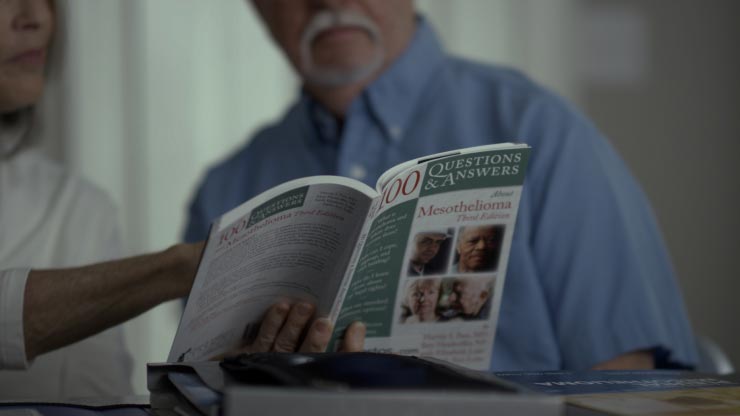 Asbestos in Chimneys
Asbestos was used in fireplaces to prevent heat and fire from escaping. The following asbestos-containing materials were used in fireplaces and chimneys.
Transite asbestos flues (also called asbestos transite pipes)
Asbestos cement chimney liners
Bricks
Fireplace mortar
Asbestos paper plies
Fireplace insert
Artificial ash and embers
Gas logs with artificial ash
Asbestos Flue
A flue is a vent, pipe or opening in a chimney stack that exhausts gases from fireplaces. Different types of flues contain a variety of asbestos products. For example, asbestos cement (called transite) pipes served as chimney flues. Other flues were made with brick or stone.
Chimney Liners, Bricks and Mortar
Brick chimneys were made with bricks and mortar that contained asbestos fibers. Some chimney liners were made from asbestos cement to protect the masonry.
Asbestos Paper Plies
Fireplaces, including the chimneys, were sometimes lined on the outside with asbestos paper plies as a form of protective insulation. This insulation protected the house from heat transfer to combustible materials and appliances.
Fireplace Inserts
Fireplace inserts were also made with asbestos. A fireplace insert is essentially a stove that burns wood or gas and is designed to be inserted into an existing fireplace. Asbestos insulation material was used inside and outside of fireplace inserts. Some gas fireplaces used tufts of asbestos fibers to support the heating flame.
Artificial Ash and Embers
Artificial emberizing material used to decorate fireplaces and fireplace inserts were also made with asbestos. Emberizing material was applied to gas logs and fireplace floors to resemble ash and embers. The asbestos in this product produced a glow similar to real embers and ash. Gas logs were "frosted" with this artificial ash to produce a glowing effect.
Asbestos Phased Out
Asbestos use in fireplaces and chimneys was phased out in the 1970s and 1980s.
In 1977, the U.S. Consumer Product Safety Commission banned asbestos-containing artificial fireplace ash and embers. The ban included gas logs frosted with the artificial ash.
Other asbestos materials in fireplaces were phased out without bans because the public was becoming aware of the dangers of asbestos exposure and companies wanted to avoid liability.
Scientific Studies on Asbestos Exposure & Fireplace Builders
More scientific studies have been conducted on asbestos exposure among the workers who build fireplaces — including brick masons, bricklayers and masonry workers — compared to the workers who clean them.
One 2013 study reported an increased incidence of pleural mesothelioma in Swedish chimney sweeps. The incidence was highest among chimney sweeps who worked the job long-term. This study also found an increased incidence of lung cancer among chimney sweeps and attributed the increase to exposure to carcinogens such as asbestos, arsenic and polycyclic aromatic hydrocarbons.
Several studies have reported on the increased incidence of asbestos-related disease among the workers who build fireplaces.
A study of construction workers in North Carolina found an elevated risk of lung cancer among brick masons.
An asbestos exposure study in British Columbia found an increased incidence of mesothelioma among bricklayers.
Researchers followed Swedish bricklayers from 1961 to 1998 and found an increased risk of pleural mesothelioma in the population.
A study of 10,400 members of the International Union of Bricklayers and Allied Craftsmen between 1986 and 1991 found an increase in deaths from lung cancer and asbestosis.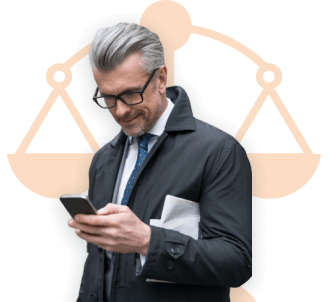 Find a Mesothelioma Attorney
Get help finding an attorney who knows the process and can get you and your family the compensation you deserve.
Mesothelioma Lawsuits Involving Chimney Sweeps
Chimney sweeps who develop mesothelioma or other asbestos-related diseases may have been exposed to asbestos products on the job.
Workers who develop asbestos-related diseases as a result of occupational asbestos exposure have the option to file a personal injury lawsuit against the manufacturers who made the products they were exposed to.
One of the asbestos products widely used in chimneys, called transite, was manufactured by Johns Manville. Transite was a brand of asbestos-containing cement. It became so popular that the brand name became synonymous with any similar material.
Transite was made with 10 to 50 percent asbestos up until the 1980s when it was phased out of the product.
Chimney sweeps who serviced fireplaces built before the 1980s may have been exposed to transite asbestos cement in chimneys. This product was not banned or recalled and may have been used into the 1990s to construct fireplaces.
---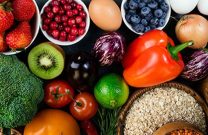 Get Free Recipes for Mesothelioma Patients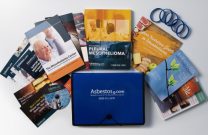 Read the Top Mesothelioma Guide for Free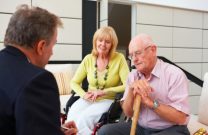 Get the Compensation You Deserve
---
Tell us what you think
Did this article help you?
How did this article help you?
What about this article isn't helpful for you?
Did this article help you?
Thank you for your feedback. Would you like to speak with a Patient Advocate?
---