Asbestos Gaskets
Fact Checked
Our fact-checking process begins with a thorough review of all sources to ensure they are high quality. Then we cross-check the facts with original medical or scientific reports published by those sources, or we validate the facts with reputable news organizations, medical and scientific experts and other health experts. Each page includes all sources for full transparency.
Scientifically Reviewed
An occupational scientist or another expert who specializes in occupational hazards reviewed the content on this page to ensure it meets current scientific standards and accuracy.
This Page was Scientifically Reviewed By
Gaskets create a tight seal between pipes or pieces of machinery. Asbestos-based gaskets were used in engines and heavy industry until public awareness of asbestos-related diseases forced manufacturers to find substitutes for the toxic mineral.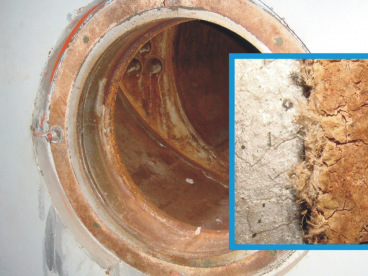 Page Topics
Written By: Daniel King,
Last modified: February 18, 2021
Quick Facts
Asbestos is a mineral that occurs abundantly all around the world. For most of the 20th century, American manufacturers took advantage of its uniquely fibrous yet durable nature by mixing it into many building materials and even weaving it into rope and cloth.
Today, asbestos is banned or heavily regulated in much of the developed world because of its toxicity, but not long ago, it was the primary ingredient in a variety of products — including gaskets.
Gaskets prevent pipes and machinery from leaking by sealing the tight spaces in between metal parts, making them essential components of the industrialized world. Modern gasket manufacturers now use a number of heat-resistant substitutes for asbestos, but workers still commonly encounter the toxic mineral when taking apart old engines or industrial machinery.
Common types of asbestos gaskets include:
Asbestos rope gaskets: Soft rope woven from white asbestos fibers could be made into a fireproof gasket of almost any size and shape, offering a flexible solution for sealing the doors of boilers, furnaces and ovens. The loose binding of the mineral fibers, however, makes the associated exposure risk particularly severe.
Asbestos oval gaskets: This type of gasket combines soft asbestos material with a wire insert that gives it shape and extra strength.
Asbestos spiral wound gaskets: This sophisticated type of gasket is made from concentric layers of metal and asbestos. This product's design is extremely strong, but it still leaves nearly pure asbestos fibers exposed to the open air.
Asbestos sheet gaskets or sheet packing: To mass produce asbestos gaskets for standardized parts, manufacturers pressed asbestos and other fibers into a firm, cardboard-like sheet, from which they could punch out gaskets of all shapes. Many installation workers also manually cut sheet packing to size for individual parts.
History
In 1899, an Austrian engineer named Richard Klinger developed the first compressed asbestos sheet gasket material, and in 1912, the Flexitallic Gasket Company began selling the first spiral wound gasket.
Engineers originally developed high-pressure gaskets and sheet packing to seal parts in steam engine boilers and locomotives, but as the automobile and oil-refining industries grew up in tandem, the applications for asbestos gaskets multiplied. In 1939, John Crane Inc. developed a seal for car engines that helped the company go on to became the global industry leader in mechanical seals for decades.
Asbestos gaskets also became a staple of shipbuilding, with U.S. Navy use beginning in the 1920s and rising significantly during World War II and into the Cold War. Because many gaskets are designed to be installed permanently, some older ships still contain these materials.
Gaskets cut from asbestos sheet packing were used in a variety of factories, refineries and power plants as well. Engineers considered asbestos mixed with fiber fillers as the ideal material for sealing any mechanical system that involved the transport of hot gases, oil, steam, acids or other chemicals.
Parts sealed with asbestos gaskets include:
Pipes
Pumps
Compressors
Valves
Boilers
Engine cylinder heads
Heat exchangers
Condensers
As public awareness of asbestos-related diseases broadened in the 1970s and 1980s, American manufacturers gradually phased out the use of asbestos in gasket products.
Some brands of asbestos sheet packing and gaskets include:
| Manufacturer | Brand |
| --- | --- |
| Anchor Packing Company | Target Gasket Sheet, Tauril Sheet Packing |
| Chemical & Power Products Inc. | Chempro Gaskets |
| Crane Co. | Cranite Sheet Packing |
| Goetze Gasket and Packing Company Inc. | Goetzerit Sheet Packing |
| Greene, Tweet & Company | Palmetto Folded Asbestos Packings and Gaskets |
| Melrath Supply and Gasket Company | Melbesto Superheat Gaskets |
Other companies that manufactured these products include:
Durabla Manufacturing Company
Flexitallic Gasket Company
Garlock Packing and Garlock Sealing Technologies
Goodyear Tire & Rubber Company Inc.
John Crane Inc.
Johns Manville
McCord Manufacturing Company Inc.
Raybestos-Manhattan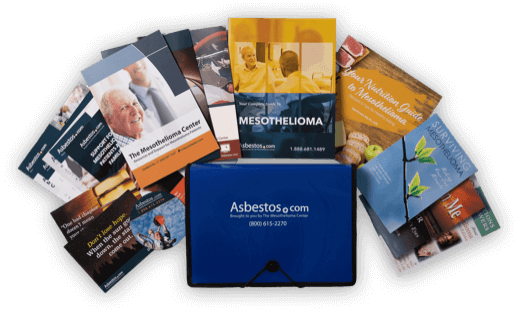 Learn About Your Legal Rights in Your Mesothelioma Guide
Also learn how to choose an attorney and how to qualify for compensation. Your free guide will be shipped overnight.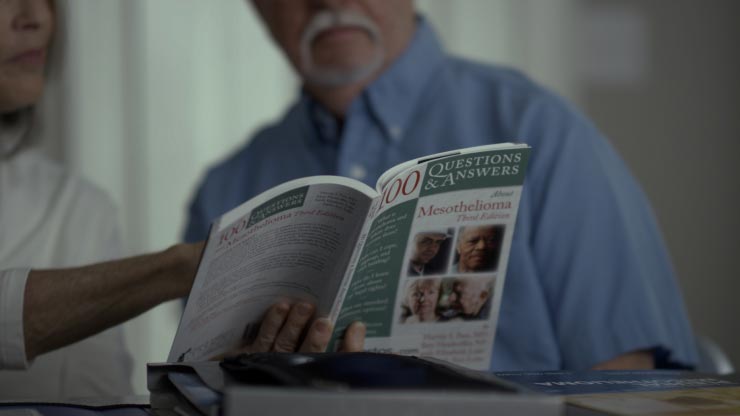 Dangers of Asbestos Gaskets
Sheet gasket material commonly contained up to 70-80 percent chrysotile, or "white asbestos," and gaskets designed for acidic environments often contained a more dangerous mineral called crocidolite, which is also known as "blue asbestos." The fiber filler in spiral wound gaskets was often almost completely pure asbestos.
When these materials are cut, damaged or disturbed, they release microscopic mineral fibers into the air that can become lodged in a person's lungs permanently, causing cellular damage over time.
Workers who manufactured or installed asbestos gaskets bear the highest risk of developing asbestos-related diseases such as mesothelioma or asbestosis. Furthermore, anytime asbestos sheet packing was cut into a gasket on site, or an old gasket was scraped off a part during machine or vehicle maintenance, this activity put every worker in the area in danger of asbestos exposure.
Workers at risk include:
Appliance repairmen
Auto mechanics
Chemical plant workers
Engineers
Factory workers
Oil refinery workers
Power plant workers
Shipyard workers
Outside the workplace, asbestos exposure may occur when car owners perform maintenance on older cars or cars with imported aftermarket parts.
When removing old asbestos gaskets and sheet packing from pipes and machinery, abatement workers usually dampen the material before scraping it off to prevent asbestos dust from becoming airborne. They then dispose of the waste in an airtight, labeled container or polythene sack carefully sealed with tape. Abatement workers always wear personal protective equipment when handling any asbestos-containing material.
Lawsuits
Many people who developed illnesses after working with asbestos gaskets have received compensation by filing lawsuits against manufacturers.
In 2008 for example, retired Master Chief Gerald Gray filed a lawsuit against John Crane Inc. after he was diagnosed with mesothelioma. Gray had been exposed to asbestos during his 20 years of installing and removing John Crane's asbestos sheet packing products aboard U.S. Navy ships.
Unfortunately, Gray died three weeks before his trial. Nevertheless, a doctor familiar with more than 1,500 cases of mesothelioma testified that the sheet packing and gaskets manufactured by John Crane contributed to Gray's death, and another expert testified that the asbestos industry had known of the dangers since the 1930s.
The jury awarded Grey's family almost $4 million in compensation to cover $466,000 in medical bills as well as Grey's pain and suffering and his wife's loss of consortium.
---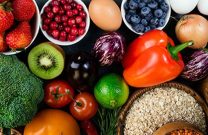 Get Free Recipes for Mesothelioma Patients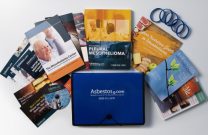 Read the Top Mesothelioma Guide for Free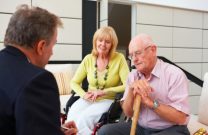 Get the Compensation You Deserve
---
Tell us what you think
Did this article help you?
How did this article help you?
What about this article isn't helpful for you?
Did this article help you?
Thank you for your feedback. Would you like to speak with a Patient Advocate?
---