Yoga, qigong and tai chi are the three primary mind-body therapies that cancer research has increasingly investigated in recent decades. Research shows the three disciplines are safe and beneficial for cancer patients to practice.
People with mesothelioma, lung cancer and asbestosis experience cancer symptoms and treatment side effects that alternative therapies, such as mind-body therapies, might improve. Improvements with breathing, sleep, fatigue, pain, anxiety and depression are possible by practicing these mind-body therapies.
Yoga
Yoga is a mind-body practice that originated in India more than 5,000 years ago. For thousands of years, the discipline focused on breathing techniques and meditation as pathways to self-awareness, involving a handful of seated postures to strengthen the body for extended periods of meditation.
In the early 1930s, the postures, as we know them today, were developed by a revered yoga practitioner, Tirumalai Krishnamacharya, in Mysore, India. Numerous postures and styles have surfaced since then, ranging from gentle to vigorous.
Yoga unites bodily movement with breathing and mental focus. For example, a practitioner who wants to access a feeling of peacefulness could perform a collection of certain postures, while breathing slowly with a mental focus on something that brings or represents peace.
In this way, yoga simultaneously exercises body and mind. People with mesothelioma, lung cancer or asbestosis may see improvements in breathing ability if they practice regularly.
A regular practice is reported to:
Reduce asthma symptoms
Offset fatigue
Improve sleep quality
Reduce anxiety and depression
Reduce the effects of stress
Improve quality of life
Ease difficulty with breathing (called dyspnea)
Gentle forms are safe for many people with cancer. There is a misconception that flexibility or a high level of fitness is required to practice. Most yoga postures are adaptable to accommodate any level of flexibility or stamina. For example, chair yoga involves modified versions of traditional postures performed with the support of a chair. Using props, such as a chair, helps people modify their yoga practice to accommodate their body and level of fitness. Other props include blocks, blankets, straps, pillows and bolster cushions.
Restorative yoga is a style that uses props to support a person in a relaxing posture. This style, along with other gentle forms, is taught in classes tailored for people with cancer.
More athletic styles aren't highly recommended to people undergoing or recovering from cancer treatment. Athletic styles include Ashtanga, Power Yoga, Bikram and YogaFit.
Studies on Yoga and Cancer
Studies evaluating its effects in people with cancer first appeared in the 1980s. Since then, dozens of studies have examined the effects of yoga among people with cancer.
The research revealed yoga can:
Improve sleep
Enhance ability to exhale more air
Reduce fatigue and increase vigor
Lessen joint pain
Reduce stress
Increase sense of well-being
Improve quality of life
Improve social functioning and mood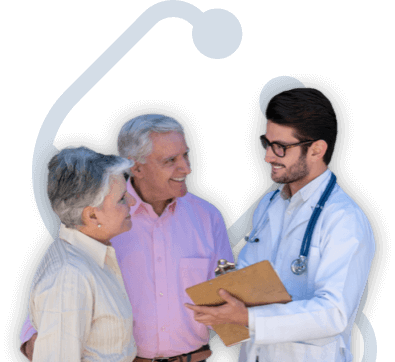 Talk to a Specialist About Mind-Body Therapies
Get help connecting with the nation's top mesothelioma doctors and cancer centers.
Get Free Help Now
Yoga can increase the amount of exhaled air in people with lung cancer, reports a 2013 pilot study conducted by Wayne State University in Michigan. Nine participants said there was no significant increase in breathing difficulty during yoga. Some participants reported a moderate decrease in breathing difficulty while practicing the postures. Oxygen saturation was high and vital signs were stable among all participants. Over the 14-week study period, the amount of forced air exhaled by participants significantly increased.
Yogic breathing techniques, known as pranayama, helped people cope with the side effects of chemotherapy in a 2012 study conducted by the University of California, San Francisco. Participants learned pranayama in weekly classes and were encouraged to practice daily at home. A dose-response relationship was discovered. The more participants practiced yogic breathing techniques, the better they felt about symptoms and quality of life. Statistically significant improvements were reported for sleep, anxiety levels and mental quality of life.
Most studies have researched the effects of yoga on cancer survivors rather than patients undergoing treatment. However, a 2017 review of the benefits of yoga among people undergoing cancer treatment showed the practice improved depression, anxiety, distress and sleep in addition to lessening fatigue.
A 2013 study led by Karen Mustain, associate professor in the department of surgery at the University of Rochester Medical Center, confirmed yoga improves sleep quality in cancer survivors. The study also found a reduced need for sleep medication among participants. This study involved 410 cancer survivors following the Yoga for Cancer Survivors program, which involves breathing exercises, meditation and 16 gentle and restorative postures.
Resources
The following resources may prove helpful for patients and their loved ones who are interested in yoga:
DVD instructional videos for people with cancer are available. YogaBear.org offers online yoga instruction for people with cancer.
The Osher Center for Integrative Medicine at the University of California, San Francisco is home to YogaCares: Therapeutic Yoga for Cancer Patients, a program offering free classes to people with cancer.
The Yoga Therapy Program at the IU Simon Cancer Center offers free classes to people with cancer through Indiana University Health.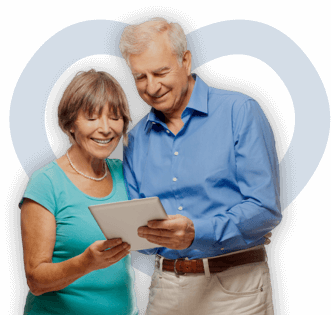 Connect With Other Mesothelioma Survivors & Caregivers
Join other mesothelioma patients online and learn valuable information in our free support group.
Register Now
Qigong and Tai Chi
Qigong and tai chi are similar mind-body disciplines that originated in China thousands of years ago. Both disciplines unite flowing, slow-motion movement with breathing and mindfulness.
Qigong is a more ancient discipline than tai chi. Qigong is a simpler, more repetitive practice that is easier to learn. Some of the movements in qigong are used as warm-up exercises for tai chi. A factor that separates the two disciplines is tai chi's longer, complex series of choreographed movements.
These mind-body practices are gentle and safe for people with cancer to practice. In 2013, a scientific review was conducted on 13 controlled trials that investigated the effects of qigong or tai chi in people with cancer. The review reported the following benefits:
Quality of Life

Both qigong and tai chi can enhance quality of life. Physical functioning, vitality, social functioning and mental health are significantly improved.

Mental Health

Tai chi improves self-esteem and qigong lessens signs of depression in breast cancer patients. Qigong improved cognitive function in a group of people with different cancers.

Physiological Effects

Qigong can significantly reduce fatigue, enhance survival rates in liver cancer patients, improve bone density in breast cancer patients, and reduce inflammation by lowering C-reactive protein (a cancer biomarker). Both tai chi and qigong can reduce cortisol, a stress-related hormone.
In another 2013 study, researchers working with lung cancer survivors found tai chi has the potential to increase human immunity against tumor formation.
The study included a group who practiced tai chi for 16 weeks and a control group who did not. The control group saw an unfavorable reduction in T-cells (important cells that support the immune system) and an increase in cortisol (a stress-related hormone).
The survivors who practiced tai chi for 16 weeks showed no reduction in T-cell count and no increase in cortisol levels. Based on these results, researchers reported that tai chi may help to balance cellular immunity and thus increase immunity against cancer.
Further, a 2015 study found that tai chi and qigong significantly improved fatigue among breast cancer survivors within a short amount of time. The study also reported that continued practice of tai chi or qigong improved depression and sleep quality.
Resources
Qigong and tai chi classes are available throughout the U.S. and online. If you're not sure which discipline to try, consider that qigong is quicker to learn and implement. Certain people may find tai chi's structure and sequencing more intriguing or interesting over time.
The Osher Center for Integrative Medicine offers tai chi classes to people with cancer.
Though not specifically tailored to people with cancer, DVDs of qigong and tai chi are available online.
Directories of qigong and tai chi teachers are found online. Check the Qigong Institute, the National Qigong Association and the American T'ai Chi Association.
16 Cited Article Sources
Wang, R., Liu, J., Chen, P., & Yu, D. (2013). Regular tai chi exercise decreases the percentage of type 2 cytokine-producing cells in postsurgical non-small cell lung cancer survivors. Retrieved from: https://www.ncbi.nlm.nih.gov/pubmed/23051870
Bower, J., Woolery, A., Sternlieb, B., & Garet, D. (2005). Yoga for cancer patients and survivors. Cancer Control, 12(3): 165-171. Retrieved from: http://moffitt.org/File%20Library/Main%20Nav/Research%20and%20Clinical%20Trials/Cancer%20Control%20Journal/v12n3/165.pdf
Broad, W.J. (2012). The science of yoga. New York: Simon & Schuster.
Chandwani, K.D., Chaoul-Reich, A., Biegler, K.A., & Cohen, L. (2008). Mind-body research in cancer. In L. Cohen & M. Markman (Eds.), Integrative Oncology. New Jersey: Humana Press.
Dhruva, A., Miaskowshi, C., Abrams, D., Acree, M., Cooper, B., Goodman, S., & Hecht, F. (2012). Yoga breathing for cancer chemotherapy-associated symptoms and quality of life: Results of a pilot randomized controlled trial. Journal of Alternative Complementary Medicine, 18(5): 473-479. doi: 10.1089/acm.2011.0555
Frantzis, B. (2006). Tai chi: Health for life. California: Blue Snake Books.
Fouladbakhsh, J., Davis, J.E., Yarandi, H.N. (2013). Using a standardized Viniyoga protocol for lung cancer survivors: A pilot study examining effects on breathing ease. Journal of Commentary Integrative Medicine, 10(1): 175-187. doi: 10.1515/jcim-2012-0013
Jahnke, R., Larkey, L., Rogers, C., Etnier, J., & Lin, Fang. (2010). A comprehensive review of health benefits of qigong and tai chi. American Journal of Health Promotion, 24(6): e1-e25. doi:10.4278/ajhp.081013-LIT-248
Kiecolt-Glaser, J., Bennett, J.M., Andridge, R., Peng, J., Shapiro, C.L., Malarkey, W.B., … & Glaser, R. (2014). Yoga's impact on inflammation, mood, and fatigue in breast cancer survivors: A randomized controlled trial. Journal of Clinical Oncology, 32(10): 1040-1049. doi:10.1200/JCO.2013.51.8860
Memorial Sloan Kettering Cancer Center. (2014, Mar. 5). Yoga. Retrieved from: http://www.mskcc.org/cancer-care/herb/yoga
Mustain, K.M., Sprod, L.K., Janelsins, M., Peppone, L.J., Palesh, O.G., Chandwani, K., … & Morrow, G.R. (2013). Multicenter, randomized controlled trials of yoga for sleep quality among cancer survivors. Journal of Clinical Oncology, 31(26): 3233-3241. doi: 10.1200/JCO.2012.43.7707
Niu, R., He, R., Luo, B., & Hu, Chengping. (2014). The effect of tai chi on chronic obstructive pulmonary disease: a pilot randomized study of lung function, exercise capacity and diaphragm strength. Heart, Lung and Circulation, 23(4): 347-352. doi: 10.1016/j.hlc.2013.10.057
Wang, R., Liu, J., Chen, P., & Yu, D. (2013). Regular tai chi exercise decreases the percentage of type 2 cytokine-producing cells in postsurgical non-small cell lung cancer survivors. Cancer Nursing, 36(4): E27-34. doi: 10.1097/NCC.0b013e318268f7d5
Zeng, Y., Luo, T., Xie, H., Huang, M., & Cheng, A.S.K. (2014). Health benefits of qigong or tai chi for cancer patients: a systematic review and meta-analyses. Complementary Therapies in Medicine, 22: 173-186. doi: 10.1016/j.ctim.2013.11.010
Danhauer, S., et al. (2017). Review of yoga therapy during cancer treatment. Supportive Care in Cancer, 25(4):1357-1372. Retrieved from: https://link.springer.com/article/10.1007/s00520-016-3556-9
Larkey, L., et al. (2015). Randomized controlled trial of qigong/tai chi easy on cancer-related fatigue in breast cancer survivors. Annals of Behavioral Medicine, 49(2):165-167. Retrieved from: https://link.springer.com/article/10.1007/s12160-014-9645-4
How did this article help you?
What about this article isn't helpful for you?
Did this article help you?
Thank you for your feedback.
Would you like to speak with a Patient Advocate?
Last Modified July 25, 2019